Bob and Sheri Show


Bob Lacy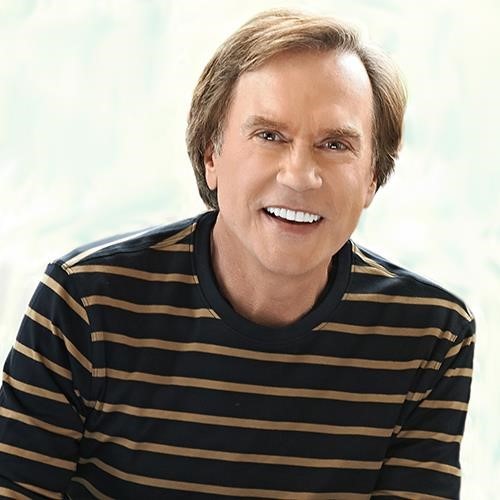 Bob Lacey is half of the syndicated morning radio show "Bob and Sheri" heard in forty plus markets throughout America and proudly on Armed Forces Network in Europe and Asia.
The verbal riffing between Bob and his friend and partner is unique in the radio industry. Rather than relying solely on celebrity meltdowns and phony canned bits, Bob and Sheri have become the standard for male-female morning humor and entertainment. Real People, and Real Laughs.  Whether with Sheri, or one of his listeners from around the U.S., Bob mines the rich relationship topics that so many of us experience. It's a craft he has honed from his early days as a late night radio host, to his years producing, writing, and hosting the national TV show "PM Magazine".
Bob calls upon his life with his wife Mary, a psychologist, his two step kids and his own daughters, as reference points to relate to the folks heading to work in need of a smile. He and Sheri have been nominated nine times by the National Association of Broadcasters for the Marconi Award as "National Syndicated Personalities of the Year."
Sheri Lynch

Sheri Lynch is an award-winning radio broadcaster, recognized multiple times by the Alliance for Women in Media for her outstanding and realistic depiction of women. She has been named one of the Most Influential Women in American radio every year since 2010. Nominated nine times for the radio industry's highest honor, the National Association of Broadcasters Marconi Award, Sheri is a unique talent and role model in the radio industry.
Sheri is also the author of two best-selling books, and holds a Master's degree in social work, with an emphasis on clinical mental health. Deeply involved in her community, Sheri works on a volunteer basis with victims of domestic violence, women dealing with addiction, and their children. She lends her support to numerous organizations as a speaker and fundraiser, and has worked extensively on issues that affect children and families.
Sheri and her husband Kevin share an enormous blended and found family – 9 kids, dogs, cats, and fish. A lifelong enthusiast of minding everyone's business, Sheri is a huge fan of social media and can be found on Instagram, Twitter, Facebook, and spying on her 7th grader's Snapchat.
SHERI LYNCH began her career in television, writing and producing paranoia-inducing news teases. Having tired of warning the world about the dangers lurking in dirty restaurant kitchens and sketchy daycare centers, she agreed to create a commercial for a new radio program. Then enters Bob Lacey, wearing one of his favorite preppy outfits. "Lose the red sweater," she suggested. "You don't want to look like an elf, right?" To pay her back for that disrespect, Bob invited her to be his guest on-air. That was a meeting of soul mates, and the beginning of the long, happy Bob & Sheri partnership.
Sheri has been featured in numerous trade publications and has earned many professional honors. In 2002 and 2005, Sheri received the American Women in Radio and Television's (AWRT) highest honor, the Gracie Allen Award, in recognition of her outstanding achievement in the realistic portrayal of women in media. In 2004, Sheri won the Charlotte Business Journal's "Women in Business Achievement Award." She has been named Best Local Radio Personality by Creative Loafing magazine for over ten consecutive years. Bob & Sheri has also received six nominations for the radio industry's highest honor, the Marconi Award, presented by the National Association of Broadcasters.
Sheri's best-selling first book, Hello, My Name is Mommy (St. Martins Press), is currently in its fourth printing. Her second book, Be Happy, Or I'll Scream!, was released by St. Martins Press in late February 2006. Sheri is now single, with two young daughters.
Max Sweeten

Max is the caffeine addicted internet obsessed director of the Bob and Sheri show. He has performed with various improvisational comedy groups and acted in over 30 plays and appeared in national TV commercials for Sears, Ford and Aanco. Max also has an extensive resume of voiceover work for several national companies. In his spare time, he hikes, loves road trips, and apparently has cut and pasted part of this from his Match Dot Com profile.
Todd Haller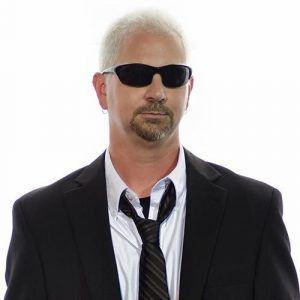 Todd came into the world as the unplanned" child   of Jackie and Herm. After a brief stint of "studying" at Arizona State University,   Todd continued  his unplanned lifestyle by joining the exciting and unpredictable world of broadcasting. Working in Charlotte, State College, Augusta, Kansas City and Charleston, Todd achieved Music Director and Program Director status – and shocked his parents by earning a nomination as Music Director of the year from Billboard magazine.
Todd returned to Charlotte to join the Bob & Sheri show as producer.  When Todd's not juggling the phones, social media, and logistics for Bob & Sheri show, he's carpooling ungrateful teenagers to baseball tournaments and cheerleading competitions. He's a wizard with a crockpot, the master of the Fry Daddy, and fearless when it comes to fireworks. But the sad truth is, he's not a natural blonde.