Here's the Ky Taste Buds Podcast Archive! It starts at Episode 54, the Ky Taste Buds first recording at LM Communications studios.
---
You can download from here, (Right Click) choose Save as, or listen here!
Ep 84: It's a New Year!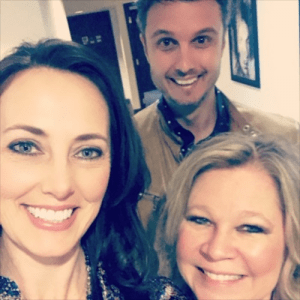 We're back and we've got Will Ney in the house talking all things controversial in 2020 from latest technology, to urban slang, to the hottest fashion trends in menswear. Yikes! Plus, we added a segment called Buds Buzz. It's a great show you don't want to miss!
Ep 83: Straight from Kentucky featuring JD Shelburne!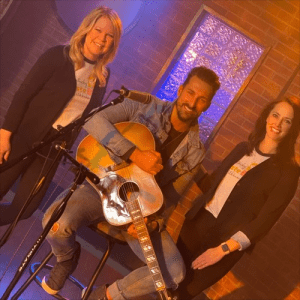 Country music star and Kentucky native, JD Shelburne is back with the Buds talking about his latest news and singing his newest single Straight from Kentucky – LIVE! Plus, the girls make cocktails for the first time in the studio, share their experience eating the 12 Forgotten Foods of Christmas (there's a reason they are forgotten) and reveal their Hot Buds of the week! It's a great show you don't want to miss!  Watch our latest show on youtube at youtu.be/QhKVzLJA-Eo!
Ep 82: Our First Vlogcast, The Holidays are Here! 
Well the Buds are trying something new… a Vlogcast. In addition to listening to us anytime, you can now watch our show on Youtube at youtu.be/cqy1yXD8fAA or search for @kytastebuds. In this week's episode, we take a Holiday Stress Test (who do you think is more stressed?), get tips on how to relax and reveal our Top 5 Holiday Hot List gifts. It's so much fun! Plus, we reveal our Hot Buds of the Week!
Ep 81: Practicing Thankfulness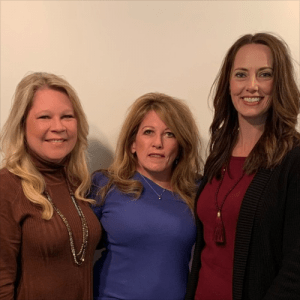 Meet Sheryl Woolverton, Health & Life Coach, who teaches the Buds "How to Make a Life". From the #GratitudeChallenge to the best and worst things about Thanksgiving, the girls talk about all things holiday. Plus, find out why Leigh had to be "bleeped" during the Cutie Patootie contest. It's a great show you don't to miss!
EP 80: From the Opera House to the White House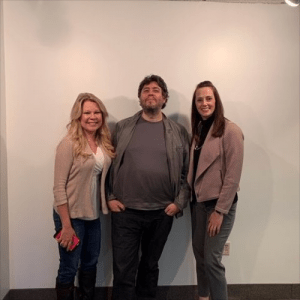 Meet Curtis Streetman, Voice Professor, Director of Opera at EKU who shares not only his beautiful voice with the Buds but his career and worldwide travels as a professional Opera singer and teacher of the art. Plus, the girls have their first non-political, political discussion covering everything from weird campaign parties, to President Trump's visit to making sure Cutie Patootie toes the line. It's a great show you don't want to miss!
Ep 79:The Real McCoy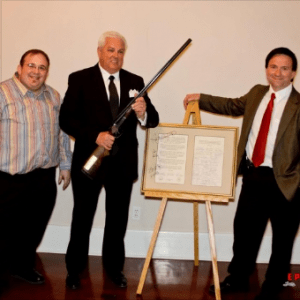 On this week's show we have the real McCoy…and Hatfield. The girls talk with Reo Hatfield and Ron McCoy about their families' bitter feud and how they were able to bring the two sides together. It's an act of forgiveness that's a good example for us all. In addition, there's great info on the biggest scams (catfishing isn't what you may think), tips on how to avoid them, and what steps to take if you do fall victim. Plus, don't forget our Hot Buds of the Week!
Ep78: Getting Our Scare On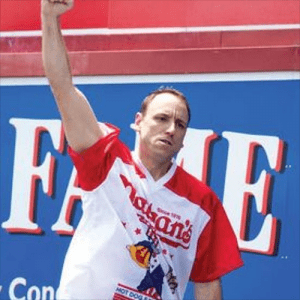 Meet Joey Chestnut, World Champion Competitive Eater, who talks to the buds about everything from having over 45 world eating records, to how he trains to what his all time favorite food is. Plus, the girls count down the scariest movies of all times, reveals the different levels of scare and share a new segment called Tam's Tips! It's a great show you don't want to miss!
Ep 77: Empowered Women, Empower Women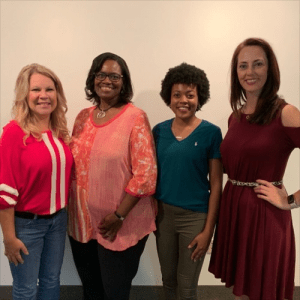 Meet Phyllis and Monica, of the Women's Business Center of KY, who educate the Buds on starting a business, the importance of networking and events designed to empower women in the state. Plus, the girls list 10 odd facts about women, give tips on how to best support females – even the strong ones – as well debate who they prefer to be smarter in a relationship, the man or the woman. Someone breaks the tie in the Cutie Patootie Contest, Leigh delivers her first on-air rant and we reveal our Hot Buds of the Week! It's a great show you don't want to miss!
EP 76: Two Men and a Lady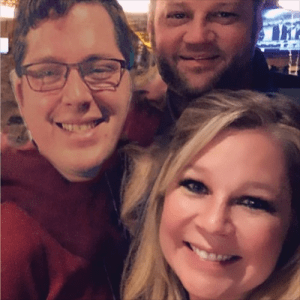 Cameron Mills, former 2 time UK NCAA Basketball Champ and Taste Buds bff, is back! It's a "Battle of the Sexes" show, with topics including the UK Title IX lawsuit, gender stats in Kentucky and a quiz to see who is more feminine. Is it Leigh? Plus Cutie Patootie explains gaming to Cameron and Leigh reveals the Hot Buds of the week. It's a great show you don't want to miss!
EP 75: Let's Go Krogering!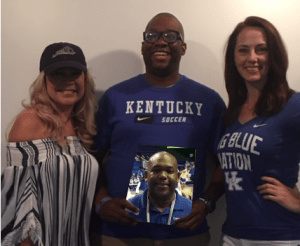 Yea! The guys of Cats Talk Wednesday, Terry Brown & Vinny Hardy are here to talk sports, especially UK Football! But, we also talk Kentucky food, what's new at Kroger Field, the 2nd Amendment and Shot Gun Weddings. No Cutie Patootie this week but Leigh does surprise Tam with a fashion question. It's a great show you don't want to miss!
Ep 74: YOLO!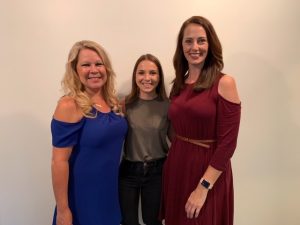 In honor of Childhood Cancer Awareness Month, meet Hannah Hardesty of Kids Cancer Alliance who educates us on how we all can help kids and families with cancer in Kentucky. Also, the Buds take a road trip to Hindman in Eastern Ky – find out what they learn! Tam and Leigh relive the 80's, play the Newlywed Game and talk Fantasy Football! Plus, the "Hot Buds" segment takes a weird turn! It's a great show you don't want to miss!
Ep 73: Kickoff to Fall!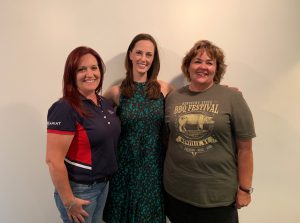 While Leigh takes some time off, Tam and Curtis kick off the fall season by talking festivals, football and frolicking fun! Our guests talk about the upcoming KY State BBQ Festival, there's a raucous debate over pumpkin-flavored foods, and Curtis and Tam play 20 questions. What did Tam reveal about herself? Tune in to find out!
Ep 72: Odd Jobs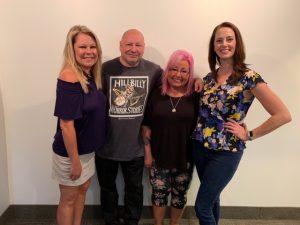 Meet Jerry and Tracy Paulley of Hillbilly Horror Stories who talk about their podcast and huge success with haunted story telling. Plus, in honor of Labor Day Weekend, the girls unveil the 10 oddest jobs in the world, recant their own strangest work moments and dwindle down to the best "job" movie of all times in their latest game of Scratch Off. Did Leigh with another Cutie Patootie contest? Listen in to find out! It's a great show you don't want to miss.
Ep 71: School is Now in Session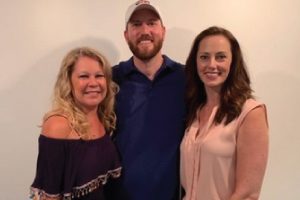 Meet Billy Rankin, VP of Shaker Village who "schools" the girls about life at Shaker Village. The Buds also talk about what they did during their two week hiatus from experiencing "cabin fever", to discovering a diamond in the ruff, to visiting the Titanic. Also, see who is more Kentuck-ish and who knows their chocolate in this week's Cutie Patootie contest. It's a great show you don't want to miss!
Ep 70: Life Changes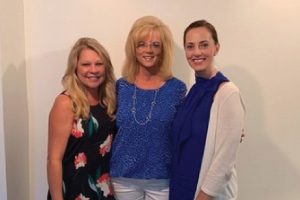 Meet Kimberly Hudson, Transformation/Health & Wellness coach, who inspire the Buds with her life story and personal message. Also, in this show, the gals talk about Leigh's irrational vacation fears and Tam's family event that brings life into perspective. Plus, Cutie Patootie gets the evil eye from Leigh. Find out why and more on this week's episode of Life Changes.
Ep 69: Love Yourself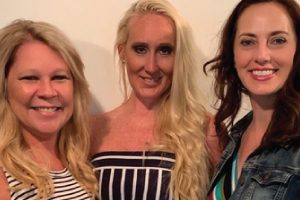 Meet Kara Fresh, licensed marriage and family counselor who teach the Buds the importance of self love! From girls trips, to "fabulous" reminders, to making an appointment with yourself, the girls cover it from A-Z. Plus, does Leigh finally win a Cutie Patootie contest? Find out the answer and more, in our 69th episode of Brunch with the Buds!
Ep 68: Manners Matter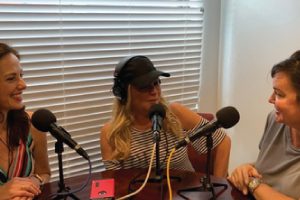 Meet Robin Hammond from Southern Hospitality of Kentucky, who teaches the Buds the art of having manners. Also, find out Curtis's weird feelings about sneezing, Tam's road rage issues and which etiquette gesture Leigh deems a little sexist. Cutie Patootie strikes again… will Leigh finally even the score with Tam? Find out – plus we reveal our Hot Buds of the week! It's a great show you don't want to miss!
Ep 67: Holy Cow!!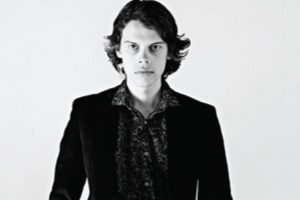 Holy Cow! Will Muse, teen music prodigy and rising star from Somerset, Kentucky talks about his new single "Spend", his collaboration with Radio Disney and his passion for helping others. Plus, the Buds discuss the Twitter burger controversy and attempt to seek answers through a good old game of "Scratch Off". But that's not all, Tam reveals the history of the hamburger along with satisfying cow facts. Sound strange? It is! And don't forget the Hot Buds of the Week! It's a great show you don't want to miss!
Ep 66: My Old Kentucky Home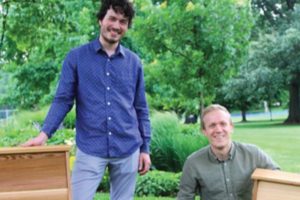 Meet Chris and Michael of Bat BNB, fellow Kentuckians featured on Shark Tank for their ingenuous solution to pesky mosquitoes! Plus, the girls celebrate their love of Kentucky & Independence Day talking Ky facts, "Jack", history and firework safety. Cutie Patootie now has a song/formal nickname and Hot Buds of the Week are revealed! It's a great show, so don't miss it!
Ep 61: Things that are Near and Beer to our Hearts!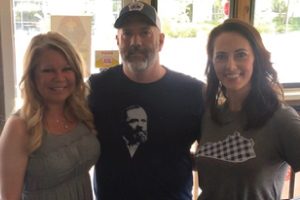 Welcome to the Buds first remote podcast with Tim Luscher of Sig Luscher Brewery in Frankfort KY. Tim educates the girls on all things beer and shares how one of the oldest labels in the country has been brought back to life. Plus they talk about 21 uses for brewskies besides drinking, beer cheese FAQ'S and reveal their Hot Buds of the week! It's a great show you don't want to miss! PS. A big thanks to Carrie Lewis of Girls Beer Sports for producing the Bud's first remote show. She's the best!
Ep 65: Who's Your Daddy?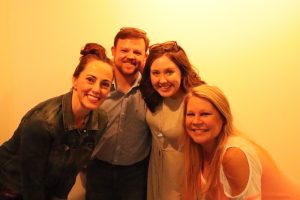 Meet Travis and Amber Scott of #120CountyRomance who discusses their love journey across Kentucky, including everything from discovering Bluegrass armadillos to bougie zip lining. Plus, the crew take turns telling their best dad jokes and we need you to pick a winner! And for the first time ever, there is a heated debate. Tune in to hear the outcome plus Tam loses total control at the end of the show while Cutie Patootie strikes again. It's a great show you don't want to miss!
Ep 63: Shrimp Pimpin' in Kentucky!!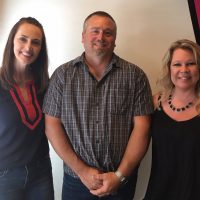 Meet Jason Whitis, owner of Rolling Blue Farm, LLC, who raises shrimp in Kentucky… yes that's right shrimp! Who knew? Plus, did you know that shrimp is an endangered species in Kentucky. We will tell you where. Not to mention, we will take a look at the best seafood restaurants in the state, talk about worst food to eat on a date, play a game called "Five Minutes with Cutie Patootie" and reveal our Hot Buds of the week. It's a great show you don't want to miss!
Ep 62: It's Time for a Summer Fling!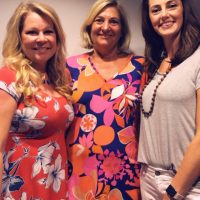 Meet Marti Lombardo of Going Places Travel who teaches Tam and Leigh how to plan the perfect vacation. You may be surprised how easy it can be! Plus, the girls talk wigwams, outdoor plumbing and jail, the best summer movies of all times and their top favorite things about summer – not to mention their Hot Buds of the Week! It's a great show you don't want to miss!
Episode 60: The Generation Gap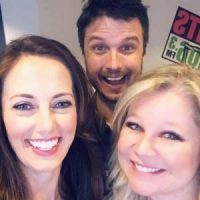 He's back! Will Ney helps Tam and Leigh discuss the very controversial subject of the generation gap! Learn the differences in generations, what we value most, and which 80's and 90's movie is the all time best? We share our first jobs, how we grew up and what's changed in the dating world. Plus, don't forget our Hot Buds of the Week! It's a great show you don't want to miss!
Episode 59: Knock on Wood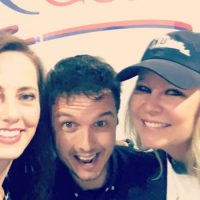 Meet Will Ney, Kentucky "wood expert" and owner of Ney Custom Tables, who became a craftsman before it was sexy. From jacked up dog houses to tables made for a king, Will shares his journey, success, and love of art. He also sticks around to take the "Wood" quiz (yes, there is such a thing) and partake in the ever so popular "Wood" you Rather game. It's a punny show you don't want to miss. Plus, who are our Hot Buds of the Week? Tune in to find out!
---
Episode 58: Hoppin' into Easter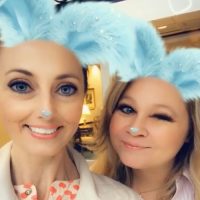 The Buds are hoppin' into Easter debating wildly important matters such as best Easter candy, fashion musts, men in pink and whether or not the Easter Bunny is creepy. Plus, they review the new Orange Cream Ale-8 (perks of being a Bud) and share riveting Easter facts! And guess who made Hot Bud of the week! Tune into find out. It's a great episode you don't want to miss!
---
Episode 57: The Buds are Receiving a Curtis-y Visit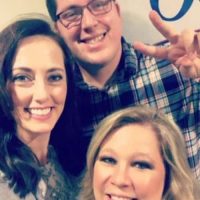 The Buds conduct their first "live" job interview with Curtis Scifres, who is applying for the Brunch with the Buds producer role. Hear the serendipitous way in which they met and his eerie commonality with former super producer Garrett Gabeheart. Plus, Tam gives a test to see who has the most manners while Leigh reveals where to get "free" stuff (hope you're not picky) and the nine types of humor. Which is your favorite style? And don't forget our Hot Buds of the week? Did you make the list? Tune in to this week's show!
---
Episode 56: What's Good for the Soul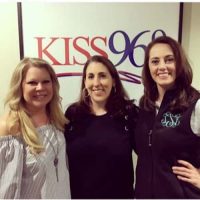 The third wheel is in motion and Ky Shannon is first on our list. She's with us as we talk about what's good for the soul, including food, exercise (really), cool date night idea and gardening. Plus, join us in a quiz to see who has the strongest soul. Who do you think won? Also, have you heard of grounding? It's not what you think! Last but not least, we reveal our Hot Buds of the Week! See if you made the list!
---
Episode 55: Win, Place or Show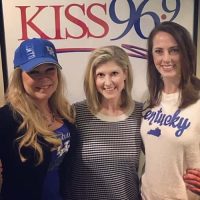 Meet Susan Scott, Autism mother and founder of My Autism Tribe, who educates and inspires us just in time for Autism month. Plus, the girls talk opening day at Keeneland, share their highest winnings ever, reveal the new line up for the Railbird Festival and debate the very controversial subject, "Do babies belong in bars?". And don't forget our Hot Buds of the Week? Did you make the list?
---
Episode 54: Just You and I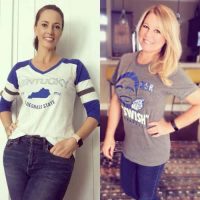 Hi guys, we are back! It's been 3 weeks but Tam and I are catching up minus a producer, a studio and a guest. Yikes! But the show must go on and it does beginning with a Buds duet, an update on our new gig as radio DJ's, an NCAA tourney review and a story about our first Twitter troll. Plus, this just in… we are looking for a new third wheel. Could that be you? Tune in to "Just You and I".