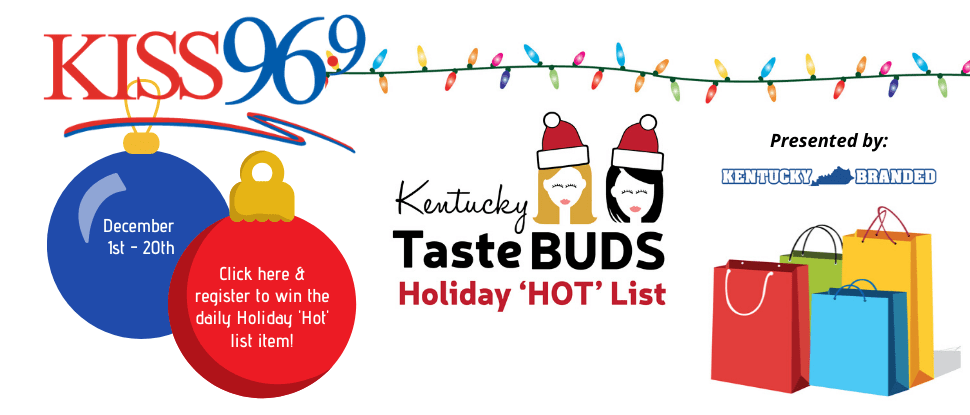 The Kentucky Taste Buds have their Holiday Hot List and you can win items from Kentucky Branded as well as
other great prizes from right here in the Bluegrass!
Enter your info in the spaces provided and you can win!
For a complete list of our top 50 Kentucky H0liday Hot List gifts, click here! 
Winners:
Sunday: Beth Corneilus – Lexington
Monday: Patti Von Fisher – Richmond
Tuesday: Laurel Tinker – Georgetown
Wednesday: Denise Damron – Lexington
Thursday: Scott Watts – Harrodsburg
Friday: Liz Commodore – Lexington
Saturday: Barry Williams – Winchester
Sunday: Jennifer Degler – Lexington
Monday: Kerri Peterson – Lexington
Tuesday: Chris Meadors – Lexington
Wednesday: Brenda Perry – Lexington
Thursday: Katherine Bennett – Georgetown
Friday: Cindy Sharp – Lexington
Saturday and Sunday's winners announced Monday at 4:20 pm.
---