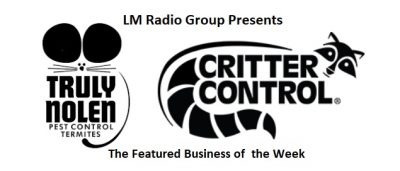 This week's Featured Business of the Week is Critter Control & Truly Nolen of Lexington. What kind of bugs are getting into your house and what was that noise in the Attic?
Listen as Dr. Chris Christensen & Matt Christensen of Truly Nolen & Critter Control talk about what to expect this season and how to combat it!
Featured Biz of the Week: Critter Control Tr...
Featured Business of the Week