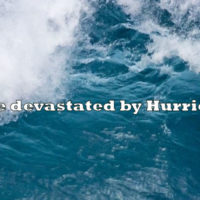 Help Those Devastated by Hurricane Laura
Hurricane Laura was the 5th largest Hurricane to ever hit the United States. It came ashore in Cameron, Louisiana as a Category 4 Hurricane with 150 MPH winds. It has torn a path from there, through Lake Charles and will continue, as it weakens, toward the Bluegrass Area with much less rain and winds.
Some people have lost everything. Damage is horrific.
You can help them recover. Here's how. Please Help.
Red Cross:
You can call 800-RED-CROSS, or click the link above to make a donation. You can also donate $10 by sending the word REDCROSS to 90990. The donation will be taken out of your Cell Phone bill.
Kentucky Blood Center:
Is in need of Blood donations. You must make an appointment and be screened for COVID-19. Blood donations are safe. Click to make an appointment.
Salvation Army:
Will have dozens of mobile feeding units and shelters to serve thousands in the most heavily hit areas. Click to donate.
Feeding America
Sends emergency food, water, and supplies to the disaster zone and is working to distribute to the storm's victims. Call 800-910-5525 or click the link to donate.
AmeriCares:
Provides medicine and other supplies to people affected by people affected by Hurricane Laura. To donate, click the link.
World Vision:
In the past, has distributed flood clean-up kits, personal hygiene items, and emergency food kits to people hit by Hurricanes. To donate, click the link.
Save the Children:
They are working to provide relief to families and their children. To donate, click the link.
These items are needed in full truckloads ONLY!
Bottled water, snacks, energy/breakfast bars, canned soups/chili, diapers/formula, first aid supplies, cleaning supplies (partially disinfectants), peanut butter, plates, cups, plastic eating utensils, flashlights, and batteries.