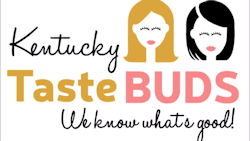 Brunch with the Buds Podcast Archive
Satica

Morgan

won
a
$500
Gift
Card
from
Cost
Plus
World
Market
?

---
Get the dish on everything Kentucky every Saturday from 10 am to 2 pm on KISS 96.9!
Leigh & Tam will tell you about their week and what's up this weekend!
She's the Class, I'm the Sass.  We are the Kentucky Taste Buds!
---
Ky Taste Buds Links from the Show
11/16/19 Mind Over Matter
The Norwegian Secret to Enjoying a Long Winter
Lexington's Special Olympics Polar Plunge
Sheryl Woolverton, Health & Life Coach
Farmer's Almanac Extended Forecast
Kentucky Utilities
5 Ways to Reduce You Energy Bills by up to 50%
1: Weather Stripping around doors and windows.
2: If you have Gas Heat, you will not notice the difference between hiving it set at 68 versus  70, but your bill will reflect a huge savings.
3: Invest in a new Thermostat
4: Lave your Basement door open to the upstairs… Hot air rises!
5: Lower temperature on your water heater from very hot to hot or even a notch below.
How to Remove Snow & Ice from Your Car (For Gen Zer's.)
1: Turn on your Car
2: Turn on the Heat to the Warmest Setting
3: Select Defrost
4: Turn on blower full blast
5: Lightly chip at ice until it comes off
Best Foods to Eat to Stay Well this Winter from BT.com
People Magazine's Sexiest Man Alive John Legend
Hot Picks of the Week:
Ky Blood Center Big Blue Crush
Ky Taste Buds Holiday Hotlist
Drunkwood KY
Unique Horse Farm Tours
Kayla Weber Art
KISS 96.9 Holiday Kickoff Party
Hot TAMaLEIGH of the WEEK!
Windy Corner Market
---
Ky Taste Buds Links from the Show
11.09.19  Thankfulness
What do Kentuckians want for Thanksgiving? From centurylinkquote.com
How to make Pumpkin Pie or Pecan Pie
How to cook a Turkey
Thanksgiving games
Macy's Parade
Football
Great Places to Eat for Thanksgiving:
Ky State Parks
Churchill Downs
Cru Food & Wine Bar in The Summit
JW's Steakhouse @ Griffin Gate Marriott
Lockbox @ 21c Museum Hotel
Where to get help putting Thanksgiving Dinner together
La Bonne Vie – Chef Ruthie
Missy's Pies
Critchfield Meats
Sunrise Bakery
11 Unproductive Habits You Want to Quit
List of Discounts and Giveaways Offered for the Holiday
Bluegrass Hospitality Group
Bluegrass Tool & Industrial Veteran's Day Lunch
Woodford Reserve Veteran's Day Tour and Tasting
Holiday Travel Tips from Kerri Peterson @ Going Places Travel in Georgetown
Book airfare early to save the most money
Travel on the actual Holiday
If possible, only take a carry-on
Book a trip to the Caribbean, Mexico or Disney
25 Awesome Things We Take for Granted Most Days from TinyBuddha.com
Upcoming Events
Kentucky Book Fair
Holly Day Market
Hot Pick of the Week
Chrisman Mill Winery's Fuego Grill
Mellow Mushroom
Hot TAMaLEIGH
Tyrese Maxey UK Basketball
---
Ky Taste Buds Links from the Show
11/02/19      Politics
Who's running in Kentucky this year? From Ballotpedia.org
Kentucky100.com article "Don't Squawk if you Don't Vote
Iron Jawed Angels movie
President Trump at Rupp Arena Monday to support Governor Matt Bevin
Top 10 Weirdest Political Parties from TopTenz.net
KyTasteBuds.com's Podcast with The Hatfields & The McCoys
How to Cope with Politics Stress
The Lane Report's 10 Healthiest Places to Live in Kentucky
KyTasteBuds.com's Blog "Shine, Burn and Fight Your Way Through the Holidays"
The Best Political Drama TV Shows from Ranker.com
Hot Picks of the Week!
Fire & Bourbon 6-Course Dinner @ The Kentucky Derby Museum November 12th.
LV Harkness Holiday Open House November 5-7
Town Branch Park gets a $1 Million Donation from UK Coach Matthew Mitchell Ace Weekly
Hot TAMaLEIGH of the WEEK!
Lesley Wake Webster
---
Ky Taste Buds Links from the Show
10/26/19 Halloween!
10 Things You Didn't Know About Halloween from Halloween New England
10 Most Popular Halloween Costume Ideas of The Year, According to Google (Money.com)
Top 2019 Trending Halloween Costumes trending right now.
The clown from It – I better not see that at my door.
The never out of style – witch
Spiderman – I like that guy at the UK games who always wears the blue UK spiderman costume.
The dinosaur
The characters from the Descendants. Never seen it.
A clown again, but this time the nice kind. The circus clown.
Fortnite characters.
   The 80's.  We did that just recently.  Feels like yesterday.
What to Do With All the Leftover Candy? (KyTasteBuds.com)
Lexington's New Electric Scooters
Bacon Jam Festival in Louisville, November 2 (Use Promo Code KYTASTEBUDS for $5 off Tickets!
Vendors: Celtic Pig
Guy Fieri's Smokehouse
Cookie Dough Bliss
Hot TAMaLEIGHs of the Week
Ky Technado
Bourbon BonBons
---
Ky Taste Buds Links from the Show
The Real McCoy/Scam Watch 2019 10/19/19
Federal Trade Commission Scam Alerts
Common Scams & Frauds – USAGov
Top Online Scams You Need to Avoid Today
10 Steps to Take if You Suspect You're a Victim of Identity Theft
Top Scams of 2019
Romance Ruses or Sextortion
Tech Support Scams
Fake Website Scams
Fake Family Emergency Scams
Avoid Job Scams – BBB
Food
Dudley's Chef Mark Richardson
Hot Pick of the Week
Leaf-Peeping at Natural Bridge State Park
UK Children's Hospital
Hot TAMaLEIGH of the Week
Lynn Bowden – Kentucky Wildcat Wide Receiver and Quarterback on occasion
---
Ky Taste Buds Links from the Show
Get Your Spooky On! 10/12/19
Fantasy Violence Scary Silence of the Lambs
Realistic Violence Scary Michael Myers
Spooky Scary Cape Fear
Mess With Your Mind Scary Eyes Wide Shut
Haunts.com
Grim Trails, Jeffersontown, KY 
Devine's Corn Maze, Harrodsburg
Skeleton's Lair, Bowling Green
Scariest Movies of All Time
Poltergeist
Friday the 13th
Alien
9. The Birds
8. Nightmare on Elm Street
7. The Cabin in the Woods
6. Evil Dead
5. Poltergeist
4. Halloween
3. The Shining
2. The Exorcist
1. It
Events
Shamrock's in Patchen Village Lip Sync Battle
Thriller Parade
Food:
The Brownie Bae
Hot TAM a LEIGH
Women in Business Expo & Conference
---
Ky Taste Buds Links from the Show
10/5/19 It's Talk-tober!
Carl Meyers Upscale Women's Boutique
Bobbi Brown counter @ Dillard's
2019 Men's Fall Fashion Trends
5 Beard Trends for Men in 2019
Wilderness Trail Distillery Chili Cookoff
Fun Festivals in Ky in October
Eckert's Orchard in Versailles The Pumpkin Jamboree
Buffalo Daze in Stamping Ground
Country Harvest Trail Days in Paris
Oktoberfest in Harrodsburg
Artoberfest on Pike in Cynthiana
Autumnfest at Bi-Water Farm in Georgetown
Mt. Sterling Court Days
Vintage Market Days in Lexington
Halloween Festival and Thriller Parade in Lexington
Tips for Picking out the Best Pumpkin
Pick it up and tap it: It should feel sturdy. When you tap it, you should hear a hollow sound.
Check the coloring: Choose one that has consistent coloring throughout.
Look for bad spots: Try to choose a pumpkin without any scratches, bruises, or dark spots.
Apply pressure: Flip the pumpkin upside down and apply pressure with your thumbs. If it's not completely sturdy, the pumpkin isn't fresh and will rot quickly.
Set it down: Make sure it sits flat! (Unless you want your jack-o'-lantern to sit a little crooked.)
Carry it from the bottom: Don't carry it by the stem — instead, cradle it from the bottom or tote it home in a bag.
Hot TAMaLEIGH
Women in Business Expo
---
Ky Taste Buds Links from the Show
09/28/19 "Fall"ing for Lexington
Lexington voted 29th Best City to Live In (USNews.com)
Silly Laws You Can't Carry an Ice Cream Cone in your Back Pocket in Lexington!
Tex Sutton Equine Air Transportation
How Lexington Are YOU?
1: Have you caught a Summer Movie at the Kentucky Theatre?
2: Have you enjoyed food, drinks and fun at the Distillery District?
3: Have you ever yelled or screamed at a UK Game in Rupp Arena?
4: Did you graduate from a Lexington school?
5: Rode the Ferris Wheel at the Bluegrass Fair?
6: Ate at Saratoga Restaurant?
7: Attended any of Lexington's Cultural Festivals downtown?
8: Have you ever see art at the Woodland Arts Festival
9: Rooted the Cats to victory at Kroger Field?
10: Heard Tee Dee Young and his band at Tee Dee's Lounge on a Monday night?
11: Caught Candy or Beads at a Parade on Main Street?
12: Have you ever attended the Land Rover Kentucky 3-Day Event?
13: Have you ever taken your Dog to a Dog Park in Lexington?
14: Watched Fireworks at Stoll Field (Old Ky Stadium, before 1972.)
15: Have you ever placed a Bet at Keeneland?
16: Have you ever eaten Chicken from the Sav-A-Lot on Southland Drive? (formerly Slone's)
17: Have you ever shopped at Purcell's Department Store?
18: Have you ever taken in Picnic with the Pops?
19: Have you ever toured Lexington's beautiful Horse Farms?
20: Have you ever ran or walked a mile at the Arboretum?
21: Have you ever kicked off the weekend early at Thursday Night Live?
22: Have you ever seen a show at the Lexington Opera House?
23: Have you ever told everyone you know who lives out of town how great Lexington is?
0-5 You are missing out
6-12 You are just getting to know Lexington
13-19 You have a lot of Blue & White in your Wardrobe
20+ You are a True Lexington Thoroughbred!
10 Things to do in Lexington, KY this Fall (Travel Channel)
                International Museum of the Horse
Ashland, the Henry Clay Estate
Lexington Farmer's Market Saturday
Hot Picks of the Week:
Lyles BBQ
Sig Luscher Brewery
The Tipsy Cow
Chocolate Holler
Lincoln Days in Hodgenville
Hot TAMaLEIGH
Jim Freeman of Jefferson County Public Schools, who carried a child with spina bifida so she could attend a field trip.
---
Links from the Show 9/21/19
Dancing in September
September is the Most Fascinating Birth Month (Reader's Digest)
Birth Flowers and Their Meanings
Famous People Born in September
NFL
The View
The Young & The Restless
Live with Kelly and Ryan
Live PD
The Real Housewives of Dallas
The Voice
Survivor
Kelly Clarkson Show
American Horror Story
Emergence
This is Us
Grey's Anatomy
The Emmys
National Bourbon Heritage Month
Old Weller Antique Original 107 Brand Straight Wheated Bourbon
Henry McKenna Single Barrel Bourbon
George T. Stagg Straight Bourbon
Weller 12-Year Old Single Barrel Kentucky Straight Bourbon
Blanton's Original Single Barrel Kentucky Straight Bourbon
Buffalo Trace Distillery
Heaven Hill Distillery
Barton 1792 Distillery
Brown-Forman Distillery
Jim Beam Distillery
Maker's Mark Distillery
Michter's Distillery
Bourbon Trivia from the Courier-Journal
HOT PICKS OF THE WEEK!
Jeff Ruby's Steakhouse
Woodford Reserve Room at Kroger Field
Carson's Food & Drink
---
Links from the Show 9/14/19
Celebrating Eastern Kentucky
Paintsville, KY (Crystal Gayle birthplace)
Flatwoods, KY (Billy Ray Cyrus birthplace)
Ashland, KY (The Judds home)
Cordell, KY (Ricky Skaggs birthplace)
Pikeville, KY (Dwight Yoakam, Patti Loveless birthplace)
Hindman, KY (Dulcimer capital of the world)
Knott County Gingerbread Festival
Buds Picks for the Week:
Fried Bologna & Pimento Cheese Sandwich
Conado's Tacos Cincinnati (Strawberry Margarita)
Homemade Gingerbread Delight
Sutton's on Richmond Road (Lasagna)
Shakespeare and Co. (Chicken on a Stick and Sweet Potato)
Hot Buds of the Week:
Kid's Cancer Alliance Hannah Hardesty
Appalachian Artisan Center Chris Boyd
Ky BBQ Festival Ginny & Geena
Hot TamaLeigh:
Renaissance Hotel in Cincinnati
---
Links from the Show 09/07/19
It's Fall Y'all – Almost
Southern Living's Top 3 Places to Visit this Fall
It's Festival Season!
Gingerbread Festival in Hindman
Ky State BBQ Festival in Danville
Poppy Mountain Bluegrass Festival in Morehead
Kentucky Bourbon Festival in Bardstown
Country Pumpkins Fall Festival in Dry Ridge
A Maze-ing Farms, Mayfield (Corn Maze)
Marie Clare's Top Fashion Trends for Fall
Hot TamalLeigh
KK Auto Detailng
---
Links from the Show 8/31/19
Labor Day
Grand Rivers Arts & Craft Festival
Cincinnati Riverfest West Fireworks
Hot Tamaleigh Melissa Harper of Williams-Sonoma at The Summit @ Fritz Farm
---
Links from the Show 8/23/19
How Kentucky Are You?
(Provided by Kentucky for Kentucky.)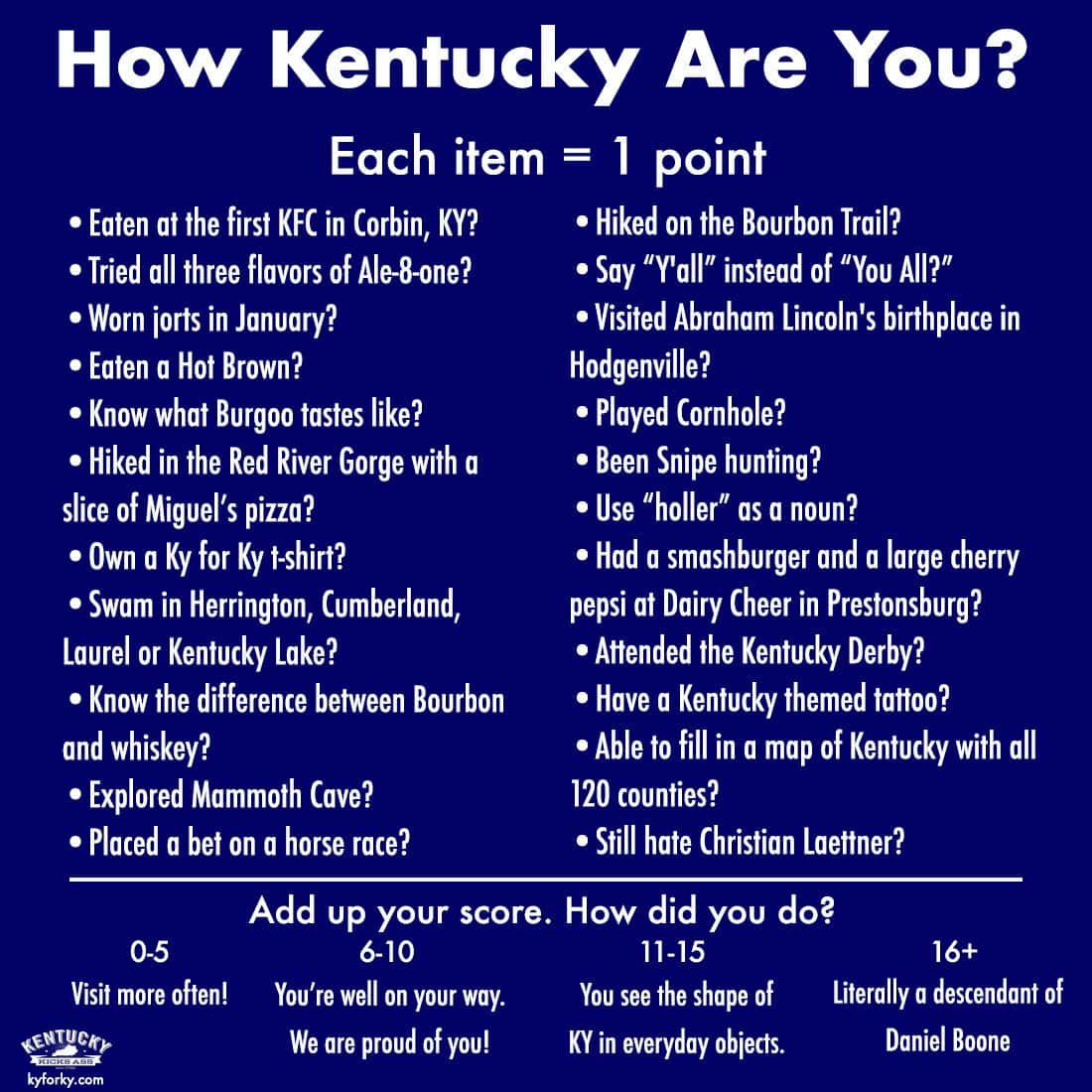 ---
Links from the Show 8/17/19
Bardstown: Bourbon Capital of the World
Bernheim Arboretum & Research Forest
Bardstown Civil War Museum & Women's Civil War Museum
Hot Tamaleigh: My Old Kentucky Home's Richard Blanton
---
Links from the Show 8/10/19
Lake Life
Buds Twitter Poll #1
Approximately, how many miles of streams and waterways are in Kentucky?
32,000 5%
58,000 17%
90,000 32%
107,000 46%
Shocking the fish at Lake Barkley Video
Buds Twitter Poll #2
What is your favorite thing to do at the lake?
Fishing 32%
Boating/Kayaking/Canoeing 23%
Jet Ski/Ski 10%
Swim/Float 35%
Top 5 Lakes to Pontoon at in Kentucky 
Kentucky State Fish (Spotted Bass)
Fabulous After 40 website
Their view on What to Wear at the Lake
Hot Tamaleigh: The Corner Coffeehouse in Hopkinsville
---
Links from the Show 8/3/19
Fears
Rappelling the Hidden River Cave
Rafting the Big Sandy River @ Russell Fork
ExplorePsychology.com's List of Phobias
HelloGiggles.com's Tips for Overcoming Gamophobia
---
Links from the Show 7/27/19
Manners
Susan sits in for Leigh, who is on Special Assignment this week!
Which cities have the best maners, accoring to Etiquette Expert Thomas Farley (Esquire Magazine)
Good Manners Quizzes!
Quizony
Manners Mentor
Magiquiz.com
Historical Etiquette
Wiki
History of Some of the Most Common Etiquette Rules
Basic Manners You Were Probably Raised With (or maybe Not.)
---
Links from the Show 7/13/19
Louisville
---
Links from the Show 7/6/19
Burger Week
Parlay Social (Peaches & CBD Cream Burger)
Crank & Boom (Midnight Munchies Burger)
Columbia Steak House (WTF – What the Flavor Burger)
Burger Shake on New Circle Road
---
Links from the Show 6/28/19
My Old Kentucky Home
My Old Kentucky Home Song Wiki
10 Facts You Didn't Know About My Old Kentucky Home
Fireworks Rules & Safety in Fayette County
Lexington's 4th of July Events
---
Links from the Show 6/22/19
Summer Amusements
Dyrevavsbakken – The World's Oldest Amusement Park Wiki
Kentucky Splash Waterpark & Campground
Kingda Ka @ Six Flags New Jersey – The Tallest Coaster in the World and Fastest in North America
Water Lantern Festival @ Jacobson Park
---
Links from the Show 6/14/19
Father's Day & Fathers
The Right Choice Mobile Detailing Car Wash
Lexington Opera House (Isaac Humphries Concert)
Ronald McDonald House Charities of the Bluegrass
Vintage Baseball Game @ Shaker Village
---
Links from the Show 6/8/19
The Simple Life
Shaker Village of Pleasant Hill
---
Links from the Show 6/1/19
Kentucky Does What?!?!?!
Kentucky.com Article on Made in Kentucky
Omega National Products in Louisville (Disco Ball Makers)
Tiffany & Co. Lexington (Classic 6-pronged Engagement Ring)
Pop-Tarts are made in Kentucky
Playing Cards made in Erlanger
Bowling Balls made in Hopkinsville
Rolling Blue Farm (Saltwater Shrimp)
Nestle Prepared Foods, Mount Sterling (Hot Pockets)
Dixie Cups Bowling Green & Lexington
Duro Bag (Bags for Fast Food Restaurants)
---
Links from the Show 5/25/19
Memorial Day Weekend – Vacations!

Going Places Travel, Georgetown
Elevated Platform Tent – Paris, KY
Treetop Roundhouse, Parker's Lake, KY
Jailer's Inn B&B, Bardstown, KY
Memorial Day Facts from the History Channel
---
Links from the Show 5/18/19
A Few of Our Favorite Things
Chateau Bourbon Bed & Breakfast
Rick's White Light Diner, Frankfort
Lake Cumberland State Resort Park
---
Links from the Show (5/11/19)
Lexington Healing Arts Academy
---
Links from the Show (5.4.19)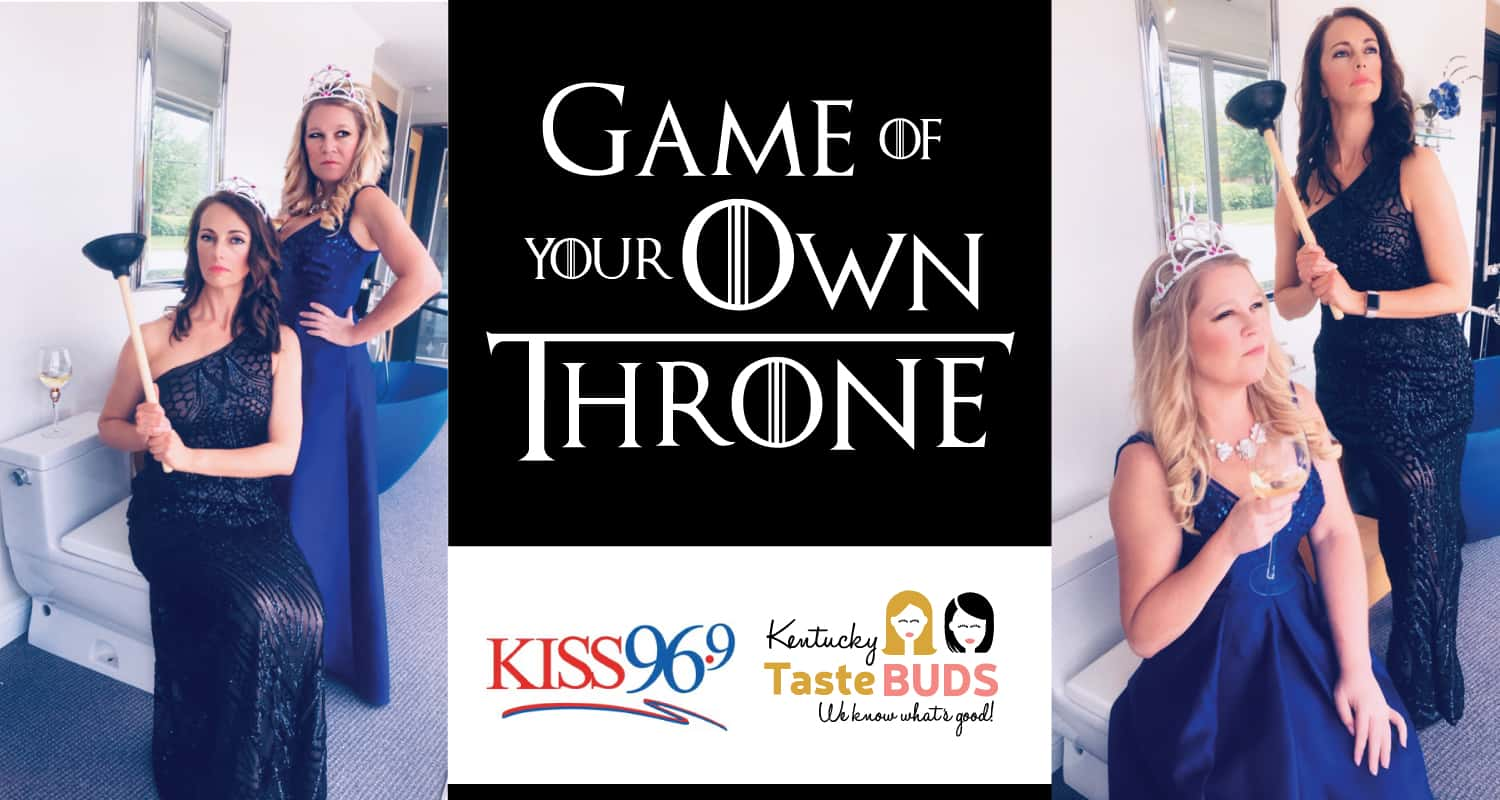 ---
Links from the Show: (4.27.19)
Here's what they talked about on this week's show! It was Kentucky Derby Themed!
The Mansion at Churchill Downs (Millionaire's Row)
Land Rover Kentucky 3-Day Event
EventCrazy.com's Kentucky Derby Festival info
Keeneland's World's Largest Derby Party
Derby Day Breakfast Feast @ Waveland
Please follow us on Facebook, Twitter, and Instagram.  You can also subscribe to our latest Newsletter at www.kytastebuds.com!  You'll find the link in the header!