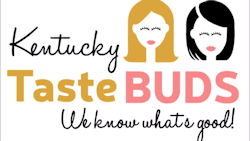 Brunch with the Buds Podcast Archive
---
Get the dish on everything Kentucky every Saturday from 10 am to 2 pm on KISS 96.9!
Leigh & Tam will tell you about their week and what's up this weekend!
She's the Class, I'm the Sass.  We are the Kentucky Taste Buds!
---
Ky Taste Buds Links from the Show
09/19/20 Birthday Bonanza
It's Tamara's birthday week and she's celebrating 40-something.  You might wonder, what could be so great about turning 40-something?  Well, according to Grumbling Susan of Goodbye Grumblings blog, there's a lot to be grateful for.  Let's go through her list here:
10 Great Things About Turning 40-something – from GoodByeGrumblings.ca
Good Friends
The most time and energy-consuming part of parenthood is over.
Lots of books and movies tell us that we still have a lot of life left in us. Think Something's Gotta Give.
More empathy
A new perspective of 50
More opportunities to laugh at myself – sound effects when moving.
Care less what others think
Powerful camouflage – not seen as a sex object anymore, can blend in and observe easily
Opportunity to take on a new archetype – no longer an innocent little girl, mothering role ends. What's next?  Old and bitter or more like Blanche on the Golden Girls?
Time and freedom
Thinking of these things makes me feel better about turning 40-something.
Happy Birthday Song Backstory
Happy Birthday Song Origin Facts – from Indiatoday.in
Written in 1859
This song was actually composed by Mildred J Hill, a school teacher born in Louisville KY along with her younger sister, Patty Smith Hill
Eventually got picked up on the airwaves and made it to Broadway in a play in 1931. All this time, the sisters made no money off of it.
In 1988, Warner Music became the owners of the song and between then and 2015 there were a lot of battles about royalties and such over the use of the song.
But in 2015, a US judge ruled that 'Happy Birthday to You' was not under copyright. The ruling meant that royalties would no longer be paid to Warner Music for use of the popular song.
Did you have any idea the famous Kentucky born song was so controversial?
Characteristics of People Born in September
Amazing Facts of People Born in September – from JustWebWorld.com
I can't believe how on target those were!
Celebrities That Have September Birthdays – from MentalFloss.com
Did you know that September has the most birthdays?  Do you know why?
There are a lot of celebrities that share my birthday month and let's start with the one that's near and dear to my heart…Col. Harlan Sanders of KFC fame.
One of my favorite authors, Roald Dahl, (Charlie and the Chocolate Factory, James, and the Giant Peach).
Jim Henson – Muppets
Lauren Bacall – actress
Beyonce – singer
Coach Rick Pitino – Don't hold that against me!
Five Things Leigh Loves Most About Tamara 
Extremely kind and courteous to all
Outstanding listener – in fact there should be some kind of award for this
Super strong woman
Always makes me laugh – so fun.
Role model friend
 Fresh Start September
September is here and I like to think of it as a new start, almost like January.  Summer is over and people are back to school and their routines, so it's the perfect time to check our list of goals, perhaps make some new ones, so we can finish the year out strong.  And this year, we are really just wanting to get the year over with because of the dumb pandemic.  One way in which I'm getting a fresh start is by doing some decluttering.  I've gotten slightly addicted to the show The Home Edit on Netflix.
The two friends, Clea and Joanna, live in Nashville and they're home organizers.  They're also hysterically funny and one is blonde and the other brunette, so they remind me of you and me, Leigh.   If you haven't watched it yet, get started.  It will inspire you to create a fresh start in your home and after being locked up since March, they could probably use a little sprucing up.
 US top 40 Singles Week Ending 18 September, 1971 – from Top40Weekly.com
1 1 GO AWAY LITTLE GIRL –•– Donny Osmond (MGM)-7 (2 weeks at #1)
2 2 SPANISH HARLEM –•– Aretha Franklin (Atlantic)-8
3 4 AIN'T NO SUNSHINE –•– Bill Withers (Sussex)-10
4 10 MAGGIE MAY / REASON TO BELIEVE –•– Rod Stewart (Mercury)-10
5 5 UNCLE ALBERT / ADMIRAL HALSEY –•– Paul and Linda McCartney (Apple)-6
Tamara's Favorite Birthday Memory
Birthdays for people our age usually consisted of a homemade cake and a party with just the neighborhood kids.  There were no elaborate trips, renting out of movie theaters, limo rides, ponies and giant slides like kids now are accustomed to.  But one year, I was able to have my party at the most magical place on the planet.
Leigh:  Was it DisneyWorld?
Tam:  Nope.  McDonald's.  The Mcdonald's on Richmond Road to be precise, and it was one of my favorite birthday parties ever.  This is back in the days of the Hamburglar, Grimace, Birdie the Early Bird, the Fry Guys, Mayor McCheese, Captain Crook, Officer Big Mac
We got a cake, everyone got a happy meal, and you opened presents then everybody went home.  That was it and it was great!
And Leigh, I checked and you can still have birthday parties at McDonald's, so I say next year we book it.
What stinks about birthday parties now is you have to buy presents for all the kids coming to your kid's party!
10 Things That Stink About Getting Older
The Best and Worst Things About Getting Older – from ArtofHealthyLiving.com
Earlier in the show, we talked about some good things that come with age, but let's be real here.  Getting old sucks and here's why:
Your looks – grey hair, turkey neck, hair growing where you don't want
No More Firsts – we've been there, done that
Metabolism slows – low energy, hard to lose weight
Emotional Wrecks – erratic hormones, become fearful
More funerals, fewer weddings
Not Quite Sure Where You Fit in – not young, not old
"We should start referring to age as levels because "I'm at Level 43" sounds a lot better than just being an old person".
And just remember, it's all perspective!  To a 90-year-old we are young whippersnappers!
Kitchen Shift Party
Earlier in the show, I shared with you that one of my fav birthday parties was at McDonald's.  Now that I'm 40-something, I'm not really down with a Happy Meal and because of COVID, many of us are wondering how to celebrate in a safe and responsible manner that doesn't involve a TV dinner.  Kitchen Shift may be just the ticket.
It's located in the Clays Mill Shopping Center and it's a great space to have a private party.  Beth Kronenberg, the owner, will cook up some flavorful and healthy meals, you and your guests can participate or just sit back and watch, mix up a few cocktails and the best part is you don't have to clean up!
The last one I went to she had Cuban food and let me tell you, it was delicious and I learned so much!  Do you know how to fix plantains? I do!
So, check it out.  You can find her on FB, Insta, and kitchenshift.com.

Located in Lexington Marriott Center
Beautiful atmosphere and great bourbon bar
Mostly tapas-style, we had their beer cheese platter, baked brie, and fried green tomatoes.
Best was the Moonlight Kiss purple cocktail Check out our pics on our Instagram account.
Pay this place a visit!  To make reservations visit opentable.com
Five Things We Love Most About Versailles 
Ramsey's Hot Brown and Missy's Pies
Ordered Ramsey's through doordash.
Did you know they now offer steak medallions
But they also have the best hotbrowns.
Missy Pies – peanut butter, key lime, black bottom banana, apple, cherry, the list goes on and one.
This week's Hot Tamaleigh is Lexington Burger Week which kicks off on Mon and runs until the 27th.  This is such a great opportunity to not only eat a burger but to visit a restaurant that maybe you have never been to before.  We all know small businesses are really hurting because of COVID so this is our chance to show them some love.
Some notable ones to look for:
Columbia's – South in your Mouth – has pimento cheese & a fried green tomato
Stella's – F 2020 Burger – topped with pulled pork, beer cheese, molasses BBQ, pickles and Grippos
Ted's Montana Grill – Green and Hot – pepper jack, jalapenos, guac with sriracha aoli
Download the app or check out the website it's lexingtonburgerweek.com.
---
Ky Taste Buds Links from the Show
9/12/20 Falling for Fall
Fall Decorating:
The temperatures outside may not say fall just yet, but I've already been bitten by the fall decorating bug and I have my parents to blame.  They bought me the cutest place settings for my table at Hobby Lobby and so now I want to pull out all of my other stuff.  I love fall!  It's my favorite season, and let's face it, we all want 2020 to be over as quickly as possible, so why not go ahead and get our houses all set for the season?
We did a poll and asked our followers if they had started to decorate and it looks like 51% of people haven't, 33% have, and 16% said they don't do seasonal décor.
I think that's crazy!  No seasonal décor?  Ever?
@KyTasteBuds Twitter Poll
Have you started decorating for fall?
Yes: 34.4%
No: 50.0%
No seasonal décor for me: 15.6%
So, what's your time frame for decorating?  Do you wait until a certain day or whenever the mood strikes? Do you throw Halloween in with your fall or is it totally separate?
Fantasy Football:
Get a draft number and then you choose your team.
Consists of 2 WR, 2RB, QB, Kicker, TE and Defense.
Then you choose a bench.
Statistics – I used projected scoring to statistically analyze the best odds and I landed Patrick Mahomes #1 QB.
Results = project #1.
 Fall Fashion Trends:
A Sneak Peek at the Fall Fashion Trends to Watch Out For – from TheGirlfriend.com
One thing I absolutely love about fall is the fashion.  Give me all the boots, jackets, cozy sweaters, and hats!  According to The Girlfriend.com, here are some trends for 2020 that you need to know if you want to stay fashionably on-trend.
Tone on tone – monochromatic looks are all the rage, but not just all black or camel. Think white/ivory, emerald green, chartreuse/saffron.  And if you're wondering what other colors are popular this year, classic blue is the color of the year, amber glow (dusty orange) , Samba Red, Sandstone, and Rose Tan are the top picks.
Fabrics – metallics, plaid, colored leather, sequins, embellishments, and fringe
Styles – preppy is back, baby! Argyle, bows, equestrian.  But so is rocker style, lingerie-as-clothes (yikes), and punk
Hemlines – According to Vogue, they're on the rise.
What to keep from previous seasons:  knee-high boots, animal prints
So, there you go, you're all ready for fall!
Fall High School Sports:
Fayette Schools Establish COVID Limits for Sports Attendance. See Who Will Get In – from Kentucky.com (pay site)
Fridays in the fall mean one thing in America and that's high school football games.  Leigh and I went to Henry Clay.  I was in the band, so every Friday night I was with the band playing pep songs and getting the crowd all jacked up to cheer on our Blue Devils.  This year we're not going to see the crowded stands, of course, because of COVID, but fortunately, the powers that be have decreed that some fans can be in the stands, but only if they're related to one of the participants.  And this goes for other sports like soccer and volleyball as well.
But at least these kids are having a chance to have a season…whatever it is going to look like.  And we will all be watching to see how Frederick Douglass continues to do because they have four of their players who have committed to UK.  How cool is that?
National Bourbon Heritage Month
Visit Bardstown, the epicenter of Bourbon

Buffalo Trace, Heaven Hill, Barton 1792, Brown-Forman, Jim Beam, Makers Mark, Michter's, and many more!

Attend a bourbon bnb – Chateau Bourbon in Norton Commons in Louisville
Attend a bourbon infused dinner – Woodford Reserve
Attend a bourbon BBQ festival – WTD
Attend the Kentucky Bourbon Affair – bourbon fantasy camp week help in May
Bluegrass Creative Market
If you are interested in helping support local small businesses then you will want to come out to the Oleika Shrine Temple on Southland Drive this Sunday from 10-3.  This is the second one of these events showcasing local artists, bakers, jewelry makers and so much more, and that one was a huge success.  You don't want to miss it! Get a jump on your Christmas shopping!  And remember to bring your mask.  It is both inside and outside of the Shrine Temple and they are spacing everything out to have a safe event for everyone.  You can check out the FB page for more details.  It's the Bluegrass Creative Market and it's tomorrow from 10-3 at the Oleika Shrine Temple on Southland Drive.
And take the time to visit the Farmers Market which is also located on Southland Dr.  We all need to do our part to shop local!
 7 Signs You've Had COVID – from Yahoo.com
You had a bad cold in early 2020
You lost your sense of smell or taste at one point.
You've been dealing with unexplained hair loss.
You feel breathless sometimes.
You have a cough that will not go away.
You're really, really tired.
Hair loss
Haunted Halloween Boat Tours – from WKDQ.com
If the idea of being in an abandoned mine that's filled with water in the pitch dark really gets you going then you will want to get your tickets now for the Gorge Underground's Haunted Halloween Boat Tour.  They put you in a boat and introduce you to the cave's resident ghouls and ghosts and tell stories about the paranormal activity that has occurred there.
Tours will happen every weekend in October, so you will need to get your tickets as soon as possible because I'm sure they will sell out.  They say if you really want to be scared, book the last tour of the night.
And if you're a big chicken like me, you can check out the other kayaking tours they offer that are not of the scary variety.
News of the Weird!
Kentucky license plate – Millersburg man. Police said it would have been more believable if he had drawn tags
A New Hampshire woman walked into a polling station Tuesday with a political T-shirt – but pulled it off in a flash of defiance and voted topless when officials told her campaign clothing was banned, according to local reports.
New Art Installation in the East End:
First of Several Art Pieces Unveiled at The Met development on Lexington's East End – from LEX19.com
If you have driven down Midland Ave to Winchester Rd lately you have noticed the new development there called The Met.  It's a mixed-use development of Community Ventures and it will include housing, a restaurant, an art gallery, and art studio space.  It looks like it's just about complete.  According to Lex18, there will be some beautiful art installations added to the building.
These pieces include:
Two poems by Frank X Walker
-A mural honoring African American Jockeys by Keaton Young
-Black and White photographs of East End by Patrick J. Mitchell
-A large wooden panel featuring historical and current East End streets by LaVon Williams
-A bronze sculpture of Isaac Murphy by Stephen Johnson
-An East End community welcome sign by Denise Brown and Shauna M. Morgan
-A sculpture featuring historic East End women by Seth Tuska
-A glass bowl by Mark Lenn Johnson
I love that they are beautifying this area of town.  There will be a lot of things moving in hopefully!
Distilled Moving to Nick Ryan's Space
What's Next for Lexington's Distilled? – from AceMagazine.com
Lots of restaurants are closing due to COVID.  Earlier this summer we saw that Nick Ryan's on Jefferson Street had closed.  We loved that place and were super sad to see it go, but this week it was announced that Distilled which had been at the old Gratz Park Inn (now called The Sire Hotel) will take over that space.  That's something to look forward to.  But also in sad news, Hopcat closed its doors permanently.  They were a very popular spot in The Square.  And I'm pretty sure it's not the last restaurant we have to report on that is closing down because of this pandemic.  It's a good reminder we all need to do our part by wearing a mask to stop the spread of the virus.
Because of the pandemic, summer travel plans have been halted, which has driven people in KY to visit the many beautiful lakes in our state in large numbers.  One of the most popular places being, of course, Lake Cumberland.  This past week I drove down to check out some property there in Somerset and being the true Taste Bud that I am, I found a local roadside diner to check out, and let me tell you, I'm so glad I did!
The Eli Country Café is located on the side of S Highway 76 in Russell Springs and it is a nice little place to visit if you're hungry after a long day on the water.  I couldn't eat in, but they had a drive-thru so I ordered up a grilled chicken and some hoecakes and they were so yummy!  They also had country fried steak, okra, green beans, pinto beans…you know, good country cookin'!
So if you find yourself in Russell Springs near Alligator Marina, do yourself a favor and stop in at Eli Country Café.  Check them out on FB at Eli Country Café.  You will be so glad you did!
 Vegan Options at Our Favorite Places – KyTasteBuds.com Blog
I hope that you guys are following us on FB, Twitter, and Instagram because we are pumping out lots of extra content with the help of our awesome interns this semester.  Just this week our intern Mary wrote a fantastic piece about vegan/vegetarian dishes that you can get at some of our most popular restaurants here in Lex.  She was tasked with the very hard job of going to Blue Sushi, Alfalfa's, Local Taco, and Carson's to find options for people who favor the plant-based life.  You know it's become so popular recently and our BFF Paula and her daughter have become vegetarians in the last couple of years, so it really got us interested in the subject.  Turns out you can have delicious food that doesn't come from an animal!  Who knew!
I think my favorite dish she described was the veggie tacos made with portobello mushrooms, sage goat cheese, zucchini slaw, tomatoes, and crispy onions that she had at Local Taco.  Along with that fresh guac!  Lord, have mercy!
So read the blog and then give it a shot.  You never know how good something can be unless you try it!  That's what Ky Taste Buds is all about…discovering new things!
Mark Fitchner owner
Bourbon collection
Calorie Support
Dessert
---
Ky Taste Buds Links from the Show
09.05.20 Labor Derby/Horsin' Around
Labor Day – from Wikipedia.com
The Complicated Legacy of "My Old Kentucky Home" – from SmithsonianMag.com
Derby @ Home Menu on KentuckyDerby.com
Which Horse Will You Bet On?
Tiz the Law 5-8 (Fav)
Honor A.P. 5-1
Authentic 8-1
Thousand Words 12-1
NY Traffic 20-1
Enforceable 25-1
Max Player 30-1
Sole Volante 35-1
Money Moves 40-1
Attachment Rate 40-1
South Bend 50-1
Storm the Court 60-1
Major Fed 60-1
Finnick the Fierce 85-1 Scratched
Necker Island 85-1
Mr. Big News 100-1 (biggest odds)
Winning Impression 100-1 (biggest odds)
Britney Knabel of HeadCandi
Today is Derby day here in KY, and by far one of my most favorite things about going to the Derby is the chance to get all dressed up in a beautiful dress and a fancy hat!  The bigger, the better, in my opinion.  Two years ago I wore a beautiful navy hat with a giant hot pink flower.  We took a lot of precautions to keep it dry in all of that rain.  It absolutely poured!
With COVID curtailing all of the fun Derby events and keeping people from attending, you can imagine that the folks who make those hats — they're called milliners, by the way – have suffered a mighty blow to their business.  I recently learned about a gal in the S. Indiana/L'ville area that turned her hat-making business into a mask-making business when the pandemic hit.  Her name is Britni Knable and her business is called Head Candi.  She has done custom work for the rich and famous, including Luke Bryan and his wife.
Instead of just hanging up her hat and having a big pity party, she decided to start making masks and selling those.  I love her entrepreneurial spirit and her drive!
It's sad that there won't be any hats at Derby this year like there have been in years past, but I say if you're at home celebrating, put on your hat and cheer on the ponies.  And next year, when you're ready to buy a custom hat to go with your Derby dress, remember the name, Head Candi.
Labor Day
Labor Day Trivia Questions – from Meebily.com
In case you're in the COVID time warp and have lost track of the days, this coming Monday is Labor Day.  It's a day set aside to honor workers all over the world.  Before labor unions, it was common for people to work 12-hour days, and that included children as young as five.  Can you believe it?
Here are some other fun facts about Labor Day:
-Grover Cleveland is who we have to thank for making it a federal holiday here in the US.  He did that back in 1894.
-It's considered the busiest travel weekend of the year.
-It's considered the end of hotdog season
So put those dogs on the grill and kick back in your lawn chair and raise a tall one for all those hard workers out there that keep us up and running, especially during this pandemic.
Five Jobs and Industries That Are Thriving Amid the COVID-19 Pandemic – from TheMarlinCompany.com
The good news is that unemployment has fallen to 8.4% in August as hiring has continued.
Amazon and Instacart
Restaurants with Delivery and Take-Out
Online Gyms and Fitness Centers
Digital Content Providers (Netflix, Hulu, Spotify, Activision Blizzard, etc.)
Grocery Stores
UFO Spotting is the New Trendy Hobby
UFO Spotting Has Replaced Bird Watching as a Pandemic Obsession – from MSN.com
The National UFO Reporting Center reports sightings are up by 51% from a year ago.
A January poll by Ipsos, a research firm, found that 57% of Americans think there is intelligent life on other planets.
Playing ONLY SEC teams
Kicking off the season at Auburn on 09/26
Saturday, Oct. 3 first home game with Ole Miss
Frederick Douglass' star offensive lineman Jager Burton has committed to the University of Kentucky.
The four-star prospect is the top-rated player in the state of Kentucky and is the third-ranked offensive guard in the country according to 247Sports.
Burton chooses Kentucky over Oregon, Alabama, Clemson, and Ohio St.
And is the 16th commitment Kentucky has received for its 2021 class.
The 2020 MTV Video Music Awards was one of the first live awards shows held since the coronavirus shutdown.
And let me tell you it was all about Lady Gaga not only was the talk of the town with her performance with Ariana Grande. Her costume changes were amazing.
After being presented with awards for Artist of the Year, Best Collaboration, and Song of the Year at the 2020 VMAs, Lady Gaga won the show's first TriCon Award, which honored her multifaceted career as a musician, actress, philanthropist, fashion influence, and more.
That girl can sing!
Dancing with the Stars New Season – from GoodHousekeeping.com
The new season of DWTS is set to begin and did you realize that this will be the 29th season?  It's the longest-running competition show on TV and seeing as how this is 2020, things are going to be weird.  First of all, Tom Bergeron and Erin Andrews are no longer hosts.  Tyra Banks has the job now.  Also, Len Goodman, the crotchety older gentleman, will not be live in the studio due to travel restrictions from COVID.
But there will be some interesting participants in this year's season.  Here are a few of them:
Carol Baskin – "Tiger King" fame
Kaitlyn Bristowe – The Bachelorette
Anne Heche – movie actress
AJ McClean – Backstreet Boys
Nelly – rapper
Johnny Weir – ice skater
Charles Oakley – former basketball player
I predict a strong showing by the ladies during this season.
Young Women Influencers Created a Viral TikTok Video Showing Their Natural Bellies to Celebrate Body Positivity – from Buzzfeed.com
5 influencers created a chain dancing video which is being called the greatest chain of all times.
They are all scantily clad in a belly shirt and gyrating to music and
They are being celebrated for embracing their natural bellies.
News of the Weird!
David Blaine – went up, up and away in his latest stunt called Ascension. It was inspired by the movie "Up".  He was attached to a group of balloons and he drifted up to about 24K feet before releasing and parachuting back to the ground in Arizona.

Whiskey & Smoke Class @ The Kentucky Castle
Whiskey and Smoke Class at the Kentucky Castle – a cooking and cocktails class.
Chef served up some amazing dishes

Wings and Pork Rub
Castle Cornbread
Mexican Sweet Corn
Homestyle Baked Beans
Summer Cobbler

Leaned about bourbon and had some amazing cocktails

Cigarette-inspired drink

So many fun things to do from yoga to mystery dinners, wine tastings, and tea parties. You got to check them out at com
Café Lilu's Versailles
 Many around central KY are familiar with Beth Hensley and her catering company called Sweet Lilu's.  But a lot of people may not have heard yet that Beth teamed up with Jessica Kite who owns The Galerie, the beautiful event space that used to house the Versailles Methodist Church, opened Café Lilu's back in July.  Leigh and I had a chance to visit this adorable café and it is a must-see.
Décor – super cute; Instagram-worthy
Food – savory items like sandwiches, legendary chicken salad, and side dishes like the orzo pasta and Greek salad
Sweets – lemon bars, brownies, cupcakes, linzen cookies, you name it.
Stop by and visit Versailles.  There is so much going on right there around Court Street.  You can make an afternoon of it!  Stop by and see Jessica and the ladies at Café Lilu's and tell them the Ky Taste Buds sent you!
 Lauren Mink @ Equus Run on Sunday
if you are looking for something fun to do this Labor Day Weekend, check out Equus Run Vineyard on Sunday.  They are having their Tunes in the Vines concert season and it is featuring our good friend and former American Idol contestant, Winchester native, Lauren Mink.  She will play from 2-4:30, but the winery opens at noon.  It will be a chance to get outside and listen to great music all while socially distancing.
Visited airbnb.com and searched for downtown places to stay
Came across The Statesman managed by The Kentucky Life Prop Mgt Life
Located on Upper St, directly across from Limestone Hall
Three-story quintessential Kentucky luxury apartment
Sleeps up to 8 people.
Location, location, location
Filled with high-end décor, lush amenities, and beautiful views. Floor to ceiling windows, stained glass door, old wood beamed ceilings in loft, a private balcony with outdoor hanging lights.
Great staycation
Highly recommend
---
Ky Taste Buds Links from the Show
8/29/20 Laugh Tracks
7 Health Benefits of Laughter – from gaiam.com
They say laughter is the best medicine and maybe that's because there are so many proven scientific health benefits to laughing.  Here are just a few according to gaiam.com
Lowers BP
Reduces stress hormone levels
Works your abs
Improves cardiac health
Boosts t-cells (immune health)
Releases endorphins (feel-good painkillers)
Produces a sense of overall well-being
How Many Times Do You Laugh Per Day?
The Average American Laughs 8 Times a Day – from swnsdigital.com
@KyTasteBuds Twitter Poll:
Laughter is the Best Medicine! How Many Times do you Laugh per Day?
0-3      15.5%
4-6      20.9%
7-10   14.5%
More than 10 times a Day: 49.1%
How to Build Laughter into Your Life
Health Benefits of Laughter – from EverydayHealth.com
Earlier we told you how good it is for your health to laugh as much as possible, but for some of us, especially during this pandemic, you really aren't' finding much to laugh about.  We have some ways you can build more laughter into your life, and this is according to everydayhealth.com.
Listen to the KY Taste Buds every Saturday from 10-2 on KISS96.9.
Watch a funny movie, read a funny book, or watch an amusing sitcom. America's Funniest Home Videos always does it for me and Awkward Family Photos.com.
Spend time with an amusing buddy. Why do you think I hang out so much with Leigh?
Go to places that help you remember good times.
in the last hour, we told you some ways you can build more laughter into your life and they were all pretty obvious stuff, but here's one you may have not heard of it before…Laughter Yoga.  Here's what it says on the laughteryoga.org website about it:
"Laughter Yoga is not a comedy. It is an exercise program for Health and Wellbeing. The yoga part of Laughter is the combination of Laughter Exercises with yoga breathing techniques"
They have these laughter groups all around the world, including one right up the road in Louisville.  It's called the Louisville Laughter Yoga Wellness Club.  Leigh, you and I may need to check it out or start our very our chapter right here in Lex.
Super Simple Jokes Guaranteed to Make You Laugh – from Postize.com
Here are a few examples:
I told my wife she was drawing her eyebrows too high. She looked surprised.
Women call me ugly until they find out how much money they make. Then they call me ugly and poor.
You don't need a parachute to go skydiving you know. You just need it to go skydiving twice.
Someone stole my mood ring. I really just don't know how to feel about that.
I broke my finger last week, but… on the other hand, I am OK.
Why Tamara Hates Comedy Clubs
Today we are talking about laughter, how important it is for you, and how to get more of it in your life.  For a lot of folks, comedy clubs are a great source of laughter, but for me, not so much.  I'm just going to go ahead and say it…I don't like them!
Here's why I don't like them:  I feel compelled to laugh even if they're not funny.  I just feel so bad for them all up there alone not getting laughs, so I force myself to laugh even if I think they're not funny.  And most comedians these days, with the exception of a few like Jerry Seinfeld, have a vocabulary that would make most sailors blush.
 @KyTasteBuds Twitter Poll:
Do You Enjoy Comedy Clubs?
So fun            58.3%
Meh               41.7%
What Kind of Laugher are You? – from YouTube.com
Vanessa Van Edwards
The ventriloquist – mouth moves differently that the sound
The evil laugh (count Dracula)
The silent laugh (this is my belly laugh and it's usually followed by with a snort)
The machine gun
The fake laugh (polite)
The chortle (choking)
The heavy breather
The I am too Good for you Laugh – no movement
The snort
The boomer – so freaking loud (Santa)
 Famous Comedy Duos
12 Female Comedy Duos That Bring the Laughs to TV – from TVInsider.com
Laughter is good for the soul as we're discovering on this week's show, and since Leigh and I make up our own comedy duo, I thought we should give a shout out to some of the other famous comedy twosomes.
Abbot & Costello – from the 40's and '50s.  They did the Who's on First routine
Bob Hope & Bing Crosby – interestingly, they were not close off-screen
Jerry Lewis & Dean Martin – they had their issues as well
Mel Brooks & Carl Reiner – The 2000-Year Old Man was big
Lucille Ball & Ethel Mertz
Mary Tyler Moore & Valerie Harper
Penny Marshall & Cindy Williams – Laverne and Shirley
Jan Hooks & Nora Dunn – SNL
Tina Fey & Amy Poehler – our twins
@KyTasteBuds Twitter Poll
Have You Ever Laughed So Hard That You Peed Your Pants?
No       31.9%
Yes     55.3%
I Plead the Fifth      12.8%
The Greatest Sitcoms in Television History – from Ranker.com
One way to get more laughter into your life is by watching a funny show, and thanks to streaming services, you can now watch reruns of your old favs, but what are the funniest TV sitcoms?  We have the top 10 according to ranker.com
10 – Frasier
9 – Parks and Rec
8 – The Golden Girls
7 – That 70's Show
6 – The Fresh Prince of Bel-Air
5 – Married…with Children
4 – How I met Your Mother
3 – Seinfeld
2 – Friends
1 – The Office


Tudor's Biscuit World
Tamara was driving along New Circle Road the other day and saw a sign in the building that they're turning into Tudor's Biscuit World and it said Open Interviews.  This is great news because originally, we had heard that this place wasn't going to be opening until later this year or even next year due to COVID, but if they're doing interviews that means they're gonna be opening soon.  I hope!
Tudor's Biscuit World is a chain out of West Virginia, and they serve, you guessed it, biscuits, among other things.
the KHSAA voted to let fall sports go forward which is good news for a lot of student-athletes and parents.  Some training centers are stepping into an opportunity by providing space for kids to train as well as receive help with their NTI.  I think this is a great idea, so here's one place you might be interested in.
Ultimate Ninja Athletics – their Lion's Den offers full days, half days, and weekly schedules.  They are located right near downtown.  You can get more info by going to ultimateninjalexington.com or by liking them on FB.
And another valuable resource for parents and kids that are navigating the NTI world is the Lexington Public Library.  They have a new program called BrainFuse Help Now that has tutors available from 2-11 pm.  Check them out at lexpublib.org.
If you love to laugh there are still shows going on
25 years
Capacity is reduced
Kate Quigley, Brian Regan, Ryan Niemiller, Henry Cho, James Gregory in November
Steve Jordan, Stevie J. Leigh's Husband!
---
Ky Taste Buds Links from the Show
8/22/20 Top 10 Things We Love Most About Kentucky
In case you haven't heard of us before, we are the KY Taste Buds and it is our goal to get out of our ruts and taste all that the Bluegrass has to offer, and not just food, although we really like to eat.  But also, fashion, events, and people.  We have been doing our blog for 3 years now.  You can check out our website at kytastebuds.com, and we've been sharing our finds on KISS96.9 for a little over a year now.  We have had a blast!
Of course, this year we haven't been able to get out and do much because of Covid, but it hasn't diminished our love for our state.  In fact, we have been dreaming about where we want to go when it's safe to do so.  But in the meantime, we thought it would be fun to devote today's show to the top 10 things we love about KY.  We have our favorites, for sure, but I bet a lot of you all will agree with us on these.
10 Favorite Things We Love About Kentucky
These are the Places with the Best Weather in America – from BobVila.com
Many people compliment Ky for the weather because we really get a taste of all four seasons. As much as I don't love winter, I do enjoy a good snowy Christmas.  And spring and fall are about as good as it gets right here in Kentucky.
But don't take our word for it, there is one city in Kentucky that is deemed to have the best weather in all of the US. It's ranked #1.
According to bobvila.com that city is Jackson KY.
Named after our nation's seventh president, Andrew Jackson, this Kentucky city boasts a humid subtropical climate. Every year, Jackson sees only 14 days above 90 degrees Fahrenheit, no more than 80 days below 32 degrees, and 170 clear or partly cloudy days.
We think that is pretty daggone perfect. (central east)
9: Outdoor Activities:
14 Must-Do Outdoor Adventures in Kentucky – from RootsRated.com
At number 9 we have outdoor activities.  Kentucky's population may not be the most active, in fact, we rank in the top 10, but it's not because of lack of opportunities.  KY has tons of fun outdoor stuff to do.  Here are a few suggestions from Rootsrated.com.
8: Music
America has a lot of different genres that have developed including rock and roll, gospel, folk, country and rhythm, and blues but here in KY, we have a special style of music called Bluegrass.
Bluegrass was started by a man named Bill Monroe who was from KY and had a band called the Blue Grass Boys.  It has a unique sound and involves breakneck tempos featuring solos by banjos, mandolins, and fiddles.  This Bluegrass music hit its heyday in the late '40s, just before rock n roll.
7: Food
The list goes on and on….
 6: People
Continuing with our countdown of the top 10 things we love about KY, we are at number 6 and it's the people.  Kentucky is full of the nicest people!  Chalk it up to southern hospitality or whatever you want to, people here are friendly and outgoing, ready to lend a hand, and for the most part look out for one another.
 Ky has also been the birthplace for a lot of famous people including Abraham Lincoln, Jennifer Lawrence, Johnny Depp, Muhammad Ali, George Clooney just to name a few.
5: Kentucky Sports  
What is the Greatest Sporting State in the Union – from SBNation.com
Derby/Keeneland
Football
Basketball
Baseball
The list goes on and on.
Sports is a way of life.  Our fan base is crazy but according to SB nation.com, Kentucky is #2 in the US for the most winningest records in football/basketball.  #1. Alabama.
But that's all right.  Bama may have football, but they don't have what we have and it's #4 on our list.
4: Bourbon
5 Reasons Bourbon is Made in Kentucky – from LuxRowDistillers.com
Bourbon is new for us and we learned along the way that nearly all bourbon is made there: 95 percent.
What is it about the Bluegrass State that makes it the bourbon capital of the world? There are five reasons:
Rock
Kentucky sits on a bed of blue limestone, which makes the ideal building block for bourbon. When water flows through the rock, it picks up minerals that add personality and flavor. Limestone also acts as a filter, eliminating bitter elements such as iron.
Water
The water in Kentucky is hard — meaning, it has a high pH and a high proportion of minerals, including calcium and magnesium. These elements are optimal for distilling
Soil
Kentucky boasts some of the richest, most fertile soil in the country, ideal for growing the major ingredient in bourbon: corn. Bourbon must contain at least 51 percent corn, and Kentucky is up to the task. The state has been corn country since its earliest days in the late 1700s
 Weather (#10 on our list)
Kentucky enjoys its weather extremes and so does its bourbon. These shifts in temperature impact the wooden barrels, which expand and contract as they age
 #4 People
If you're a bourbon aficionado, you head for Kentucky. As the center of the bourbon universe, it draws not only visitors and tourists, but also the top whiskey professionals in the world.
#3 Horses
We are getting so close to number one on our top 10 countdown of the things we love most about KY, but right now we are at number three and it's a trifecta:  horses, KY Derby and Keeneland.
Most people around the world think of horses when they think of KY and it's for good reason.  We are known as the Horse Capital of the World, although Ocala FL will put up a pretty good argument and say they're number one.  But who cares what they think?  Growing up, I wanted my own horse so badly!  I asked for it every Christmas and birthday, but the horse never showed up.  I just couldn't understand why we couldn't just put it in our backyard.
And as for the KY Derby, it's another event that shines the spotlight on our state.  People come from all over to attend the most exciting two minutes in sports, and after having attended our first Derby a few years ago, we can see why.  It is thrilling to stand among the crowd of 150,000 and sing My Old Kentucky Home together and then watch the beautiful Thoroughbreds race to the finish line. Louisville basically shuts down for two weeks and there are all kinds of activities and events leading up to the big day.
And for me, nothing beats the beauty of Keeneland.  I love the tradition, the giant Sycamore tree overlooking the paddock, the Rolex clock, and seeing everybody all dressed up in the clubhouse.  It is my favorite spot on the planet and I tell everyone it's a must-see if they are visiting Lexington.
2: Kentucky Beauty
Appalachian Mountains in the east to the rolling hills of horse country, gorgeous scenery all around.
Lush forests, mighty rivers, and quaint towns just add to the appeal of our state.
Great River Road Along the Mississippi River
#1: State Pride
if you look up the rankings of states according to their level of pride, you will not see KY in the top 10.  The good news is you won't see it in the bottom 10 either.  In fact, from what I can tell we are kind of in the middle…about 23.  This surprised me because I feel like Kentuckians have a lot of state pride, especially in the last decade or so with the proliferation of social media and the branding of our state.  Seems like we've had this push to focus on what's great about our state and everyone has jumped on the bandwagon.
If you're curious about the top states for pride, I'll tell you that Ohio was number one.  Those buckeyes really do love themselves!  With a couple of New England outliers, most of the rest are west of the Mississippi.  New Mexico, Maine, Alaska, and Utah round out the top 5.
I've never been to any of those states, so I can't speak for their attributes, but I do know that I am a proud Kentuckian.  And to quote a famous phrase, "If these United States can be called a body, then Kentucky can be called its heart ".


Shamrock's
This week I was craving some comfort food and for me that's beef queso and chips.  I found just what my heart was looking for at Shamrock's.  Not only is the queso delicious, but all of their food is really good!  They have two locations, one in Patchen Village and the other in Hartland.  It's a great place to kick back with your socially distanced buddies on their patio and enjoy this great weather we are having!
 More Than Just a Meal – God's Pantry
We all know that Covid has canceled so many events this year, one of our favorites being Taste of the Bluegrass which is a fundraiser for God's Pantry Food Bank.  It's been held for 40 years and it highlights all the wonderful eateries, wineries, distilleries and breweries here in Central KY.  We were thrilled to find out, however, that they aren't just hanging up their spoons until 2021, they have come up with a new campaign called More Than Just a Meal and here's how it works.
Buy a $100 ticket.
$50 is a tax-deductible donation to God's Pantry
You get 5 $10-off a $20 order from one of their partners
You're automatically entered to win one of their prizes which are tickets to next year's Taste of the Bluegrass. The Grand Prize is a table for 10 which is valued at $1500!
Go to godspantry.org/morethanjustameal to see a list of their numerous partners.  We are talking places like Carson's, Sedona, The KY Castle, Drake's, Holly Hill Inn, Windy Corner and many many more.  Get your tickets because your coupons are only good for the month of September.
God's Pantry is also going to reimburse the partners the $10 for the discount they give to you because we all know restaurants and these other businesses have been hit extremely hard during the pandemic.  And God's Pantry has been such a valuable resource for so many families during this time.  We really need to show them the love and participate in the More Than Just a Meal campaign.
Mobile Unit
Affordable
Monthly Plan
---
Ky Taste Buds Links form the Show
8/15/20 Times Have Changed… Literally
We are mid-August and nothing seems the same anymore. Things are no longer happening at the same time they used to. For example,
We are used to schools being open by now but they are not… We have some schools starting, some not.
Yes, instead of school clothes shopping you might be looking for a Derby Hat? Derby … in September? Who would have thunk?
Also, It's right about now we'd be planning our weekends around football games but we still don't know the destiny of UK sports this season.
And… I would be halfway through the Big Brother season but it just premiered in August!!!
Schools in Session… Or is it?
We have kids in UK, EKU, and Georgetown College and all three schools are taking extreme care to keep our kids safe this semester.
But for those not in college, the question is, when does school start and what does it look like.
Governor Beshear has strongly recommended that in-person school should be delayed until Sept 28 and there are several schools following those guidelines are several that are not.
So, we sought to investigate what people thought about the change so we took a very important Twitter poll and this is are the results

45% said they agree with Gov Beshear's recommendation
46% said they do not
9% said they did not have an opinion

One follower from Hardin Co said they voted to start 8/24 and all 3 high schools will be hybrid, parents can choose to do online or send their child to school.
We Miss Kentucky Football!
The big question – Is Kentucky going to play football? So far, it's a go however, that could change.  We do know the Pac 12 and Big 10 are playing but the SEC is TBD.
We just love football so much.

Tailgating
The outfits
Beautiful nights
Woodford Reserve Room
The crowd – everyone cheering towards something good
Winning!
The Kentucky Derby on September 5th
Most of us by now know that Derby has been moved to Sept 5 this year.  But just this week, they released how it's going to look.  Here are some highlights.
Derby officials expect no more than 23,000 people to attend this year's event, roughly 14% of the record-setting crowd of more than 170,000 in 2015.
Attendance will be limited with no "standing room only or "walk around" tickets, and a maximum of 40% occupancy of reserved seats.
The infield will be closed on Kentucky Oaks and Kentucky Derby days.
Everyone entering Churchill Downs will be screened via a medical questionnaire and a contactless thermometer.
Access throughout the facility will be severely limited. Entry points to any seating sections beyond designated seating areas throughout the facility will be eliminated.
Options from concession stands will be limited to mostly pre-packaged foods. Plated meals and meal packages from pre-set menus will be served in other locations.
With the reduced capacity, guest shuttles from off-site parking locations are being eliminated and guests are encouraged to utilize neighborhood-parking options.
To reduce crowding, select Kentucky Derby Week activities have been eliminated including autograph signings, concerts in the Plaza, fashion contests, Taste of Derby, the Survivors Parade and the Red Carpet.
Wearing cloth face coverings will be mandatory throughout the entire venue, both indoors and outdoors, when not actively consuming food or beverage.
Mask Care
How to Care for Your Face Mask (and Why You Shouldn't Hang it from your Rear-View Mirror) from WashingtonPost.com
Do not hang it from your rearview mirror
Treat your mask like your underwear (unless you are a dirty person who doesn't change them)
Daily washings in the washer (warm or hot water)
Store it into a noncontaminated place
Stay alert to the quality of your mask. If ear loops start to degrade, throw it out.
 How COVID-19 Has Impacted Fashion in the Workplace
We are not wearing pants to work (zoom calls)
Expressing with color – not necessarily style
Dressing to be comfortable / casual
Business attire in the office is retiring. – no suit / no heels
Business casual day is being replaced for "Dress for your Day"
 Get Your Hair On
The Importance of a Good Haircut – from Barbarianstyle.net
we are all in need of a little lift these days, and I know one thing that always makes me feel better and that's a fresh haircut.  If I had grays, I would have no problem covering them up with the perfect color as well, but since I've been blessed with great genes I don't have that problem.
This is especially true for ladies.  I mean, if you're having a bad hair day, you're having a bad day.  It's the truth.
Here are some reasons why a haircut is so important according to Barbarianstyle.net.
Shows off your personality
Shows who you are – the impression it gives people
Confidence booster
Changes your own perception
Romance Awareness Month
31 Ways to Celebrate Romance Awareness Month – from CratedWithLove.com
Several things have changed this month, but one thing remains the same. August is Romance Awareness Month and being how romance is my fav, I am here to share a list of ways to help spread the love this month. cratedwithlove.com

Fill up a mason jar with Reese's and leave it as a surprise for them in the morning! Along with the jar, write a quick note that includes 10 reasons you "love them to pieces".
Have a Water Balloon Fight –
It may be Romance Awareness Month, but that doesn't stop it from being a hundred degrees outside! Run to the store and get some water balloons ready for your partner when they get home. Great for playful or spontaneous couples or for those that just need to cool down!
Buy a lottery ticket for your partner and attach a sweet note like, "I hit the jackpot when I met you!" And who knows, you two could be the next multi-million dollar winners!
Hot Towel – When your partner is in the shower, throw one of the softest towels you own into the dryer for a few minutes to warm it up and give it to them after they get out of the shower! Who doesn't love a warm towel?
Love Letter or Poem – Start by writing a simple love letter (or your partner's favorite love poem) on a piece of paper, from here you can either leave it on their side of the bed to find, or glue it to cardboard, cut it into puzzle-shaped pieces, and leave it on the bed for them to find! You can even hide it somewhere you know they'll see it the next day.
Big Brother All-Stars on CBS
Big Brother Season 22 has started and it's an all-star cast
There are so many great cast members back on the show
It's been on for about a week and a half and already alliances are starting.
It's going to be hard to pick up fav's but right now I think I am team Janelle and Kaysar (older vets)
It's my dream to be on the show one day.

New Restaurants Opening
Despite COVID, here are Eight New Lexington Restaurants, plus one in Berea from Kentucky.com (pay site)
This pandemic has wreaked havoc on our economy, especially our restaurants.  Many have had to close their doors, but fortunately, here in Lexington we have some new restaurants opening up so here's the scoop.
According to Kentucky.com there are 8 new Lexington restaurants.  Let's start with an oldie but a goodie.
Alfalfa – after closing and being up for sale, this Lex restaurant known for its hippy beginnings and vegan offerings had its reopening yesterday. The new owners are excited to breathe new life into this place that has become a downtown staple.  They will have brunch on the weekends and they open at 8 am every day!
Favor which is located next to the Arcadium on North Limestone is the place to go for bar-friendly snacks and bite-sized portions highlighted by eclectic food offerings with prices ranging from $7 to $15. They also have brunch and a lot of vegetarian offerings.  They even have a small patio.  Because of limited seating, they offer curbside pickup, too.
El Mariachi – we all know Hamburg is the king of chain restaurants and a new Mexican restaurant keeps this trend going. They went in in the former Taziki's spot over by Double Dogs.
Hot Head Burritos – and speaking of Mexican food, if you love a good burrito, you need to try Hot Head Burritos that's coming to the Shell station over by the Griffin Gate Marriott. This Ohio-based chain has over 70 locations.
Bubble Tea Studio – if you're a fan of the bubble tea, you will be excited to hear Bubble Tea Studio is opening on campus on South Upper. If you don't know what Bubble Tea is, it's a tea-based drink from Taiwan that has chewy tapioca balls in it.
The Health Hub – shakes are everywhere right now. In fact, we did a blog post about them just a couple of weeks ago, but the Health Hub is coming to Main Street, right next to the Button Hole.  And you guessed it, they're serving up those nutrition-based protein shakes.
Sweet Creations Cakes and Sweets – this place has my name written all over it and it's coming to 2312 Palumbo Dr, Ste 110. They offer custom cakes, Mexican sweet bread, tres leches cakes and a lot more.
Sedona Taphouse – and if you are a fan of Sedona Taphouse, there's a new one coming to the Clarion Hotel located on the north side of town there at the interstate.
Critchfield Meats New Location
For all you fried chicken lovers out there that have been in mourning since the Save A Lot on Southland Drive closed, listen up.  Critchfield Meats is taking over their space and the are going to save the fried chicken recipe!  Woohoo!
Plans are to do some renovation work and hopefully open up the new spot in January.  They will expand their offerings and have indoor seating so it will have kind of a coffeehouse feel to it where people can enjoy some food.  We are so thankful that they are stepping in and we think it's going to be a win-win for everybody because they will get more parking and more space and we will still get our fried chicken for tailgates…if we ever have tailgates again.
Lexington and Louisville Ranked Among Best Cities for Young Professionals – from BuildingKentucky.com
Lexington and Louisville are among the best cities for young professionals, according to a new analysis by SmartAsset.
150 cities were ranked comparing metrics including unemployment, labor force participation, cost of living, density of entertainment establishments and earnings.
Lexington earned the highest rating in Kentucky and No. 10 and Louisville was ranked No. 25 overall.
Many cities in the middle of the country and Midwest ranked higher than coastal cities largely due to the cost of living.
The two Kentucky cities also had a high percentage of young professionals, 25 to 34 years of age. Nationwide, millennials make up more than a third (35%) of the labor force.
New Artwork to be Unveiled
Breaking the Bronze Ceiling
Something exciting will be revealed on August 18th in downtown Lexington and it's been 100 years in the making.  Local community activists have been working tirelessly since 2017 through the "Breaking the Bronze Ceiling" initiative to honor Kentucky women who fought for the right to vote and they are bringing a piece of public art called "Stand".  It's significant in many ways but especially since Aug 18, 2020 marks the 100th anniversary of the ratification of the 19th amendment giving women the right to vote and because less than 7% of the monuments in the US presently recognize women.
You can participate in this unveiling virtually on Tuesday at 8 pm through the livestream.  Visit www.lexingtonky.gov/btbc for all the details.
Versailles has a café that's working really hard to serve the food insecure here in Central KY and I just love their mission.  Their mission is simple: provide farm-to-table meals to all their guests, regardless of their ability to pay.
If your pockets are full, pay-it-forward.
If your pockets are light, pay-what-you-can.
If your pockets are empty, volunteer your time with us.
It was created in 2014 at Woodford Co High School social studies dept as a real-world classroom experience and it has grown into this permanent community café that opened in March of 2019.  Now they do catering and they use their space for events as well.
 It is just so refreshing in these difficult times when so many people are struggling to see neighbors helping neighbors.  We can do our part by patronizing their place and giving whatever you can to help them and their cause.
Monday wings
Roadside service
Remembers order
Also, a great place to watch sports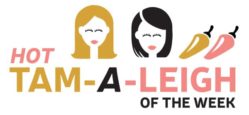 Opal Clark Tye at age 92,  just graduated from Union College in Kentucky!
Great story, Opal Clark, lost her parents at a young age and was taken in at the Methodist Home for Children of Cedartown, an orphanage in Georgia. During her senior year of high school, she was offered an academic-cheerleading scholarship from Union College.
But like many women, she got married and never completed her degree.
Tye went on to raise a family and became a prominent figure in the local community. As life continued, degrees and requirements at Union College changed. So her granddaughter looked into it discovered she had plenty of credits to graduate with a general studies degree, which they didn't have back then. So
Three-quarters of a century in the making, Opal received her College degree.  We love that story.
---
Ky Taste Buds Links from the Show
08/08/20 First Comes Love, Then Comes Marriage…
Leigh got married at the Kentucky Castle
I need to give a shout out to Lindsey, the event coordinator of The Castle.  I sent her a thank you text after the ceremony and she said it was one of the most romantic ceremonies she's ever seen.  Now, up next we are talking to Christine Eckerline, COO of the Kentucky Castle to learn more about its history and offerings so stay with us on KISS96.9.
Kentucky Castle Spa
Spa appts are hard to find these days but if you are looking for a great experience I know just the place. 

The Kentucky Spa offers a cryotherapy chamber, sauna, massage

Body treatments, facials, waxing and aesthetics,
Stevie J and I after all of our remodeling and moving required a deep tissue massage.
They are the perfect place to celebrate a special occasion such as a birthday or anniversary and they can also accommodate small groups for a spa day, bachelorette party, or more!
75 Ways to Build a Luxury Wedding on a Budget – from BridalGuide.com
Because of COVID, we are having to rethink our celebrations.  Leigh and Steve had originally planned to get married in FL, but that wasn't happening and rather than postpone it, they decided to do something very low-key.  But they still wanted it to be really special, even if they only had two guests.
According to Bridal Guide.com, here are a few ways you can build a luxury wedding on a budget.
Pick a venue that has a lot of character to save on decorations.
Use color to a posh effect – you had peacock feathers as an accent
Invest in a little lighting – the Castle had those patio lights across the rooftop so it was extra magical
Instead of elaborate wedding cake offer miniature pies, petit fours or individual servings of desserts – Leigh's wedding cake was a Nothing Bundt Cake and it was delicious!
Hire out-of-the ordinary entertainment for a high-impact cocktail hour – opt for a 3-piece ensemble instead of 5-piece and then switch to a DJ for dancing later in the evening. Or you can hire me and I'll bring a wireless speaker and play all your favorites..or not, depending on if I can get the music downloaded properly.
Wedding Flowers
For me, real flowers at a wedding are simply a must, but they can be outrageously expensive.  You can have the best of both worlds and that's exactly what I did for Leigh's wedding.  This is how I did it.
For starters, don't go to a pricey designer florist.  I went to Stems here in Lexington and they're a floral wholesaler that is open to the public.  You will get beautiful and unique flowers but at a fraction of what you would pay a designer.
Do your research and set a budget.  I told Bonnie at Stems the amount I wanted to spend and showed her a picture of the arch I was wanting to decorate and an idea for Leigh's bridal bouquet and she gave me the most I could get for that price.  I ordered the floral cages online through Amazon and basically just recreated the images I had looked at on Pinterest.
The flowers looked great, even after they got rained on a couple of times, and hopefully made for some awesome pictures.
The Honeymoon @ Lexington Marriott City Center
Heart of downtown – access on Vine and Main
King Suite, modern décor, all the amenities including NetFlix
Beautiful view
Lobby Bar so cool – Jonathan (Paloma)
Parking
Morning Breakfast
Sky Infinity Bar
Located right next to Jeff Ruby's
The ambiance – themed rooms (Wildcat, red room (old Hollywood/Vegas), blue room (modern flair)
The food – Filet, the Spicy Yellowtail Roll*, 4 cheese mac and cheese, tiger shrimp cocktail, surprised of with a small sampling dessert tray bourbon confection delight,
The service
Thank You to
1: Derrick Barkley – Pastor
2: Austin & Wendy Polley
3: Rob Raymond
4: Tamara Schneider
Cameron Mills and Susan's Wedding
We have another wedding coming up this weekend and if you're a BBN fan you might be familiar with the groom.  It's our dear friend Cameron Mills of the '96 and '98 Men's Wildcat BB team.  He's marrying our sweet soul sister Susan, and Leigh and I like to take full credit for them getting together.  Susan has the My Autism Tribe and she filled in for Leigh last year when she was on vacay here on the show and it just one of the sweetest people on the planet.
We wish them a lifetime of health and happiness!
One thing I hope we all realize through this trying time is that life is precious, it's fleeting, and we need to celebrate every moment.
The Kentucky Derby!
Did you realize that the KY Derby is a little less than a month away?  It's so weird that we will be celebrating Labor Day and the Run for the Roses at the same time, but that's how this year has been…weird!
As of now, there are plans to have spectators, albeit much fewer than the normal 150K.  This could all change, of course, especially considering that the Indy 500 is gonna happen on Aug 23 without any fans in the stands.  But let's keep our fingers crossed.  We can't imagine there not being thousands of people singing My Old KY Home and cheering as those thoroughbreds cross the finish line.  Plus, no videos of super drunk people doing crazy things in the infield?  I mean, come on!
Something else to think about is if they do allow fans, instead of your Derby hat making you stand out, it's going to be all about the mask.  Something else for women to fret over!

Bronte Bistro @ Joseph-Beth
The weather this week is one thing we can all be grateful for amid all the bad news about COVID this week.  It is the kind of weather where you just want to be outside, sitting on a patio and enjoying the cooler temps and lower humidity.  I did exactly that when I went to Bronte Bistro at Lexington Green for lunch.  I ate at a table overlooking the pond as a gentle breeze blew and I watched the two beautiful swans gracefully making their way across the water.  The fountains drown out a bit of the traffic noise from New Circle and for a minute I thought I might be on vacation somewhere.
If you haven't tried it lately, please do yourself a favor and go.  Jo-Beth has undergone a major renovation.  It is simply gorgeous on the inside, plenty of room to social distance.  We need to keep frequenting this local gem because Lexington will suffer a huge loss if they have to shutter their doors because of the pandemic.
Shark Week 2020
Starting tomorrow, Aug 9th, at 9 pm, it's fins up time!  Shark Week 2020 is here and I'm so excited!  Tune in to the Discovery Channel to see the 32nd installment of this franchise and they're featuring 24 specials over the course of the week.  Some of the highlights will be:
Celebrities like Will Smith and Mike Tyson having shark encounters of their own.
A talk show with Explorer & Host Josh Gates complete with a all-shark funk band and special guests Shaquille O'Neal, William Shatner and more as they talk about the exciting events of Shark Week.
Shark trivia –
Largest shark? Whale shark
Do sharks attack humans often? no
How long can a shark go without eating? A month
T or F -Out of all the sharks the most fierce is the Great White. F – bull shark is most fierce
The biggest shark can grow to how many feet? Forty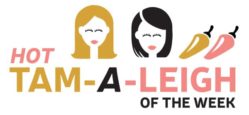 Cameron Mills and Susan Scott (Getting married today)
---
Ky Taste Buds Links from the Show
08/01/20 A Bachelorette Party
Leigh got married on Thursday! The show was pre-recorded on Wednesday.
Welcome to Leigh's Bachelorette Party, everybody!  We are celebrating her last days as a single woman, but it's not easy during the pandemic.  Because of the increase in the number of cases we have seen across the state over the past two weeks, Gov Beshear handed down new mandates this week.  Here's a recap:
Bars closed for two weeks
Restaurants back to 25% capacity indoors
He also recommended schools should postpone in-person instruction until the third week of August.
To help the affected businesses out, be sure to order curbside or make a reservation to dine in as much as you can.  I know Whiskey Bear at The Summit is doing cocktails to go, so you can still get your libations.
And remember, we all need to wear a mask, wash our hands, and stay 6' away from each other.  We want to do these things to not only flatten the curve, but in hopes of having UK football games to go to this fall.
@KyTasteBuds Twitter Poll!
Did you have a bachelor/bachelorette party before you got married?
Yes  59.6%
No   40.4%
If you had a bachelor/bachelorette party when you got marked, how epic was it?
0-3   34.3%
4-7   28.6%
8-10 17.1&
Off the Chain! 20%
Is it Possible to Fall in Love at First Sight? – from eharmony.com
A survey on eHarmony.com found that 60% of people believe in love at first sight and 41% of men and 29% of women have reported experiencing love at first sight.
Some scientists say love at first sight could be possible, especially considering that it's possible for our brain to make a decision about attraction in one-tenth of a second.
Love at first sight is such an awesome concept, so much in fact, there is a reality show about it.  Have you seen it?
Reality Love
90-Day Fiance
Married at First Sight
Arranged Marriages
27 Shocking Arranged Marriages Statistics – from  BrandonGaille.com
55% of the marriages that occur in the world today are arranged marriages.
The Annual number of arranged marriages worldwide is 26,250,000.
The rate of arranged marriages in India is 90%.
48% of the girls who are involved in an arranged marriage in South Asia are under the age of 18.
Arranged marriages have an average divorce rate of just 4%.
The Top 15 Most Popular Bachelorette Party Destinations – from ShopStagAndHen.com
Las Vegas
Nashville
Miami
Mexico
Charleston
Napa Valley
Key West
New Orleans
Austin TX
Disney World/Land
The Hamptons
Palm Springs CA
Lake Tahoe
Chicago
New York City
Bachelorette Parties During COVID-19 – from WeddingWire.com
Having a bachelorette party in the time of COVID-19 may seem like mission impossible, but it's not and we have some advice for you according to weddingwire.com.  they say to just keep safety and the comfort of your guests at the forefront of the planning.
Virtual party
Small-scale – think a nice dinner or a slumber party
Celebrate with a party after the wedding when it's safe to do so
 Another suggestion we have for right here in Central KY is to hire Lex on Tap to take you and your bride tribe to some local breweries and wineries.  We promise you will have a safe and fun time!  Check them out at lexontap.com!
8 Must Know Rules for Planning a Bachelorette Party – from MarthaStewart.com
So you want to throw your bestie the ultimate hen party?  As with any party, there are etiquette rules to keep in mind and here are 8 from MarthaStewartWeddings.com.
Time it right – about a month before the big day. Don't be like the people you see in the movies like The Hangover and Bridesmaids and do it the day before the wedding.  Not a good idea!
Set the guest list – ask the bride who she would like to come, but don't invite people who aren't invited to the wedding!
Make it about the bride – your friend may be a party animal (like Leigh) or be more of a grandma (like me), so keep that in mind when planning activities. Do things they will like.
Set a budget – talk with other bridesmaids about how much to spend. The bride doesn't pay for anything.
Don't make it about the gifts – you don't have to bring a present.
Send a Save-The Date – email is ok for this. Also mention how much evening will cost so no one is surprised with the cost of a $200 dinner
Don't forget about transportation – hire a limo or party bus
Social Media Guidelines – not everyone wants to be plastered all over FB
The Most Popular Bachelorette of All-Time – from ETOnline.com
JoJo Fletcher
Fletcher is still engaged to her final pick, Jordan Rodgers, and the two have a possible televised wedding and a CNBC series in the works. Fletcher also has her own clothing line, Fletch, and a Kin web series, Engaged With JoJo and Jordan, with her fiancé. with 2.2M fans on Instagram
Tam's Favorite: Jillian Harris, the Canadian interior designer.
Leigh's Favorite: Trista Sutter (Season 1)
Last place:  Meredith Phillips (Season 2)
11 Things You Should Never Do at a Bachelorette Party – from Bustle.com
Don't hire a stripper- Unless a bride specifically requests one (or you know her sense of humor really well), don't hire a stripper
Don't make participants dish out tons of money
Don't Get the bride in trouble
Do not share certain photos
Don't make it your intention to get wasted
Don't invite guys
Don't make it about you
Don't start drama
Do not wear white
Don't let the bride call the groom
Hot Picks of the Week:
Dining: Jalapeno's on South Broadway – listing from Links2TheBluegrass.com
Tamara's oldest moved into his first apartment this week over on Red Mile Road, so I went over and inspected the place, took him some goodies, and then offered to take him to dinner.  We ended up at Jalapenos on South Broadway and I'm so glad!  They have delicious Mexican food, a lovely patio, and they are doing a good job adhering to, the CDC guidelines.  What was even more impressive was my son ordering his meal in fluent Spanish!  I said, wow, those Spanish lessons have really paid off!
Books: Big Summer by Jennifer Weiner
This week I finally finished one of the three books that I started reading during the quarantine.  Unfortunately, this has taken me way longer than I expected, but that's because I wait until 10:15 to start reading and so I only get a few pages in before I'm off to snoozeville.  But the one I just finished is definitely a hot pick for me and Leigh, it has some similarities between the girls in the book and us.  So here's the description:
The story of two friends who have lost touch, but get reconnected when one is about to get remarried.  It's the story of friendship and forgiveness set during a disastrous wedding on picturesque Cape Cod.
It's a great beach read! We're not going to the beach, but it's still my hot pick for this week.  Check out The Big Summer by Jennifer Weiner.
Food: Aqua Sushi
Spring Rolls
Spicy Crab rolls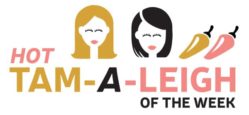 Tamara Schneider
---
Ky TasteBuds Links from the Show
7/25/20 Second Act
Getting Ready for College:
We are talking about second acts and I have one son that's getting ready for his second year of college at EKU, I have another son that will be in his third year at UK, and fortunately for me they will both be on campus.  In preparation for move-in day, my oldest son said he would prefer purchasing secondhand furniture.  I was surprised by this, but I really shouldn't have been because that's what we did when we got our first apartment.
If you're in the market, here are the top places to go in Lex to find some slightly loved furniture and accessories.
Of course, you can find some inexpensive things at Goodwill, Ebay and Craigs List. Or I even saw this week somebody posted on NextDoor that they needed items for their apartment and a whole slew of people messaged her saying they had all sorts of things she could have for FREE!
Creative Ways to Save Money – from RD.com
Consign your clothes
Make your own coffee (1000/yr)
Puchase non perishables on line
Mark two no spend weekends on your calendar
When you treat yourself to something – create a savings match.
Recycled Wedding Dresses:
We are putting out a blog this week about a couple of local bridal boutiques and in doing the research I got sucked in to looking at gowns and I loved how a lot of them had sort of a vintage feel to them.  It's definitely a trend.  Really thrifty brides will even go so far as to purchase a previously worn dress or if you are like Princess Beatrice, the daughter of Prince Edward and Sarah Ferguson, you take one of the Queen's old gowns and repurpose it for your wedding.  You should check out the photos of her dress because it really was beautiful, especially since she borrowed one of the Queen's diamond tiaras to wear with it.
KFC 3-D Printed Chicken Nuggets – from BusinessInsider.com
The chain partnered with 3D Bioprinting Solutions to create a chicken nugget that will mimic the taste and appearance of its original nuggets at a fraction of the environmental cost.
All or Nothing Day – from DaysOfTheYear.com
@KyTasteBuds Twitter Poll
July 26th is #AllOrNothingDay. Will you be celebrating…
All 27.3%
Nothing 72.7%
The Romans understood it so well they had a saying: "Carpe Diem" or seize the day. All Or Nothing Day takes that spirit and urges people to break through their barriers, ignore the fears that hold them back, and make that big commitment to a better life.
Whether it's applying for a job, trying an extreme sport, or just saying 'sorry' to someone, everyone has something they would love to do if only they weren't so scared.
Pretend it's that one day where you get a second chance at something and do it!
Things That Are Better the Second Time Around
We are always being told that the 1st time is always the best, but that isn't always true.  Leigh and I have come up with a list of things that we feel are better the second time around.
Leftovers – think about your Thanksgiving meal for example or pizza from the night before. Those things are definitely better the second time around.
Job interviews – for your first one, you're extremely nervous.
Kiss – do you remember your first kiss? You probably went in too fast, slobbered too much or were too aggressive
Makin' whoopie
Love – your first love can be a little too crazy
Drinking – probably not good the first time
School – first day jitters, crying
Car – hopefully you have a better car now than your first car
New Video Game – the first time you're just learning the controls
Seinfeld episodes – those just get better and better
 Celebrity Successful Second Marriages – from thestir.cafeMom.com
George and Amal Clooney – 2016
Tom Hanks and Rita Wilson – 1988
Gabrielle Union and Dwyane Wade – 2016
Bruce Springsteen and Patti Scialfa – 1991
Reese Witherspoon and Jim Toth – 2011
Nicole Kidman and Keith Urban – 2006
Paul Newman and Joanne Woodward – 50 years
Ashton Kutcher and Mila Kunis – 2013
Ryan Reynolds and Blake Lively
Faith Hill and Tim McGraw – 1996
Film Sequels Better Original Best List – from Independent.co.uk
Avengers: Endgame (22 films)
Back to the Future Part II
The Hunger Games: Catching Fire
National Lampoon's Christmas Vacation
Shrek 2
13 Forgotten Actors Who Made a Comeback – from ScreenRant.com
Self-Cloning Ticks – from msn.com
2020 just keeps dealing the hits.  Remember the murder hornets of earlier this summer?  Not sure what happened to them, but now we have a story this week in the paper about a self-cloning ticks discovered in Martin and Floyd Counties.  that means they can reproduce without mating.  They are called the Asian longhorn tick and evidently are "aggressive biters and frequently build intense infestations on domestic hosts".  They are now studying what diseases these ticks can carry.
National Wine and Cheese Day – from DaysOfTheYear.com
Ky TasteBuds Blog – Wine & Cheese Parings Made Simple
Today is National Wine and Cheese Day, y'all!  What a great excuse to kick back with some delicious wine and a plate of cheeses, fruits and nuts.  Sometimes it can be hard to decide what wine goes with which cheese, though.  So to help you out, I went to Total Wine in Hamburg yesterday, met with Erin, the wine supervisor, and we put together some really good pairings.  You can check out the full story on our blog kytastebuds.com, but here are some of our picks.
Soft cheeses like Brie or the German Butterkase go well with a sparkling wine or a buttery, oaky white wine.
Larry Mac's wine cheese pairs nicely with a bottle of California Chardonnay.  The Larry Mac is a local KY Proud product.  They use wine from Talon Winery in their cheese spread, and you can find that at Total Wine and Liquor Barn.
A medium-bodied Spanish red wine can be paired with a Havarti cheese.
These are just a few suggestions, but we encourage you to pick something you haven't tried before, learn about the region that the wine and cheese comes from – remember what grows together goes together – and then enjoy a lovely date night or girls night in.  It may be the closest we get to traveling anytime soon.
Restaurant Pick of the Week:
DV8 Kitchen on South Broadway
This week I did something I don't normally do and that's eat at the same place twice.  But when I tell you where I went, you will understand.  It was DV8 Kitchen located on S. Broadway.  The first time I went was on Sunday morning.  I was craving some of their delicious egg sandwiches and wickedly decadent cinnamon rolls and knowing my parents had eaten there, I picked up a bag of goodies and ate with them.  Needless to say, they loved it.  And then I returned on Thursday for lunch.  They have a great selection of salads and sandwiches, but you can also still get those breakfast sandwiches all day, too.  I opted for the basil chicken sandwich and the tater tots!
We love DV8 and their sister restaurant, Saul Good, because of the owners, Rob and Diane Perez because they support giving people second chances by employing recovering addicts.  They are a tremendous asset to our community and we strongly urge you to check them out.

Wedding cake
Every occasion – Large sizes all the way down to cupcake and mini cup cake sizes called bundtinis
My favorite cakes around and they have cute decorations
Flavors

Chocolate Chocolate Chip
Classic Vanilla
Red Velvet
White Chocolate Raspberry
Confetti
Carrot
Lemon
Marble
Pecan Praline
Carpet
Hardwood
Laminate – waterproof
Tore out all of the old and put in the new
All in one day
Reasonable, on time, good customer service.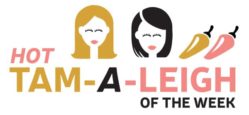 Erich Storck – Callahan Home Improvements
---
KyTasteBuds Links from the Show
7/18/20 The Dog Days of Summer (or Cats)
@KyTasteBuds Twitter Poll
Do You Prefer Dogs or Cats?
Cats 12.9%
Dogs 87.1%
Cat Facts – from LittleThings.com 

US People have more cats than dogs but worldwide people have more cats
China/India – dogs, Switzerland, Austria, and Turkey – cats
US North – cats, south dogs
MA has most cats, Arkansas more dogs
 Dog Fashion
The 16 Best Dog Instagrams to Follow Right Now – from TheSprucePets.com
Tuna – the chiweenie – has over 2million followers because of his endearing overbite and penchant for dressing up for special occasions.
Doug the Pug – he's been in videos with famous celebrities – has 3.7 million followers – looks good in t-shirts and likes margaritas – he gives hi-fives and loves to rock tiny Hawaiian shirts
Dog Bite Statistics – from DogsBite.org
Did you know that Americans have a 1 in 50 chance of being bitten by a dog every year? Here are some other interesting facts regarding dog bites:
Homeowners insurance paid out over $797 million in claims in 2019
Nearly 1 in 5 bites becomes infected
Over 1000 ppl a day are treated in ERs for nonfatal dog bites
There was a story this week of a 6-year-old boy who took the brunt of a dog attack
in order to save his little sister.  He required about 90 stitches and since he is such
a huge Captain American fan Chris Evans who plays Captain America in the
Avenger movies gave him a special shoutout on social media and called the little
boy a hero.  So sweet and definitely something good that came out of an
otherwise horrible experience.
UK Wildcats – The Original Mascot
Originated 1976-77, UK Gary Turner
Few Years later, came along the Walking Cat on stilts during the Twin Tower Era of Melvin Turpin and Sam Bowie.
Scratch today – more child friendly. Host of UK's Junior Wildcat club
Weird Cat Facts – from LittleThings.com
Only sweat through their paw pads
Very smart – open doors
Used for mail delivery in Belgium
They have 20+ muscles in their ears
They can make over 100 different sounds (dogs 10)
They are in politics – Stubbs the cat Mayor of Talkeetna Alaska
Sleep 16 hours a day
Reduce the risk of stroke / heart attack by 1/3
Their brains are 90% similar to humans.
Lexington Dog Parks
Lexington is home to six great dog parks so if you are new to Lexington and have a furry friend you want to meet new friends or if you're looking to hook up yourself, check these out:
Coldstream Park – 12 acres divided into two paddocks
Jacobson Park – temporarily closed, but it also has two paddocks on 8 acres
Masterson Station – 13.5 acres with a wooded area
Wellington – 7 acres, shade
5 Questions to Ask when Adopting a New Pet – from Petful.com
One silver lining to the Covid-19 has been an increase in the number of dogs (and other animals) being adopted from shelters.  I got my dog, Spencer, from the Friends of Jessamine County Animal Shelter.  He's been the best dog!  There are a number of places you can adopt from locally like the county animal shelters.  There is also adoptapet.com But here are five things to consider before getting a pet:
Do you have time to care for a pet?
Can you afford it? Think about vet bills, food costs, boarding costs, etc.
Is your home right for a pet? Does your landlord allow pets?  Is it big enough?
Are your kids/roommates ready for a new pet? Allergies?
Do you have the basic supplies needed to care for a new pet? Safe yard? Toys? Bedding? Food?
Cat Scratch Fever – from Healthline.com
Bacterial infection – spread mostly to cats by fleas and ticks
Over 40% of cats will have in lifetime (usually kittens)
12K diagnosed yearly / 500 hospitalized
Symptoms

Bum/blister
Swollen lymph nodes
Headaches/low grade fever
Body aches
Highest Paid Animal Actors: (Editor's note: There is some confusion as to where these rank. I have different answers for different websites. So, I'll post them all!)
Highest Paid Animal Actors – from FilthyRich.es
The Highest Paid Animal Actors – from TheRichest.com
Top 5 Most Paid Animal Actors – from KMSCubReporter.com
20 Animals that Make Millions for Their Owners – from MSN.com
Top 25 Animal Actors – from IMDB.com
Lassie – 4K/wk
Moose – Jack Russel on Frasier – 10K per episode
Toto – (real name Terry)
Benji – (Higgins)
Grumpy the Cat – (Tardar Sauce) Rumor has it he's worth 100M.
Lassie – 4K/wk
Moose – Jack Russel on Frasier – 10K per episode
Toto – (real name Terry)
Benji – (Higgins)
Grumpy Cat – (Tardar Sauce) Rumor has it he's worth 100M.
Dogtopia – Ben Carson Interview
Take Out Tuesday:
Goose & Gander in Midway
We are in the dog days of summer and in the middle of a pandemic so of course patio dining is all the rage right now.  For this week's Take Out Tuesday I wanted to get out of town, go for a bit of a drive and eat on a lovely patio.  I ended up in Midway at the Goose and Gander.  They have plenty of outdoor dining with umbrella tables and a fan.  The area is surrounded by beautiful planters of blooming flowers and the food is really good!  I had a bacon cheeseburger following an appetizer of beer cheese with pretzel bites.  I think I have a slight addiction to cheese.  But it's so delicious and I highly recommend you take the short drive to Midway and try the Goose and Gander or any one of the other restaurants all there alongside the railroad tracks.
Chalet
Rooftop Wedding
Wedding Planner
Spa packages
Restaurant
They have been killing it on staycations.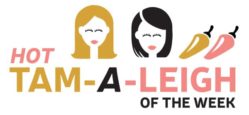 Skip Eliot
---
Ky Taste Buds Links from the Show
7/11/20 Love and Marriage
As of 5 pm Friday, Masks are mandatory to wear in most public spaces and public Facing businesses for 30 days. From LEX18.com
Here are some places you can get some face masks if you want something more than just the boring ol' surgical masks.
Meeks Bow Ties face masks with flair
Kentucky Branded KY blue, logos, cute sayings – $10-13
Athleta breathable, comfortable, fashionable.   They're also having a 60% off sale on their other merchandise, so stop by The Summit and see my friend Nicole.  She will set you up!
10 Most Popular Dates to get Engaged – from WeddingWire.com
#1 – Christmas Day
#2 – Christmas Eve
#3 – New Year's Day
#4 – Sunday Before Christmas Eve (December 22nd)
#5 – Valentine's Day
#6 – New Year's Eve…
#10 – Fourth of July (Independence Day)
In our last segment, Leigh told you some very exciting news…she's engaged!  I think because of COVID weddings of the near future might all be outdoors and small in numbers, so Leigh, here are some suggestions if you decide not to run off to the beach to get hitched.
The Henry Clay Estate Ashland is the perfect and private outdoor setting. Beautiful historic grounds perfect for an intimate gathering of family and friends.
Keeneland Multiple venue options across the Keeneland grounds. From Keene Place (a historic mansion) to their entertainment center, there is something for everyone.
The Kentucky Castle The castle has it all, rooms for your guests, catering options, and 9 venues across the beautiful grounds to choose from both for the ceremony and reception.
Terrapin Hill Farm (Harrodsburg)  Perfect for outdoor weddings, multiple options for ceremony and reception. Main attraction is the Chapel Stage a beautiful structure handmade from cedar trees. A beautiful rustic setting set against a sea of trees makes for a one of a kind ceremony.
21c Museum Hotel A hotel and art museum combined makes for a truly unique venue. With accommodations for guests, a private rooftop apartment for the bride and groom, and a one of a kind atrium for the main event, there is nothing quite like this space.
The Barn at Cedar Grove (Greensburg) Once a tobacco barn this beautiful and historic barn is a beautiful backdrop for a scenic wedding. Set on over 200 acres of beautiful woodland and meadows gives the bride and groom tons of choices for settings and photo-ops.
Fun fact: Originally wedding dresses weren't white but were a variety of colors depending on the culture. It was Queen Victoria that popularized the idea of a white wedding dress when she wore one to her wedding with Prince Albert.
The Grand Tour of Homes
St. Jude's Dream Home Giveaway
Buy a $100 raffle ticket for this year's St. Jude's Dream Home Giveaway.  The house is valued at $400K and it's approximately 2400 sq ft., 4 bdrm, 2.5 ba.  How nice would that be?  And by purchasing a ticket, you're helping St. Jude.
If you just want to get some great ideas for your home, take a tour of the many homes open on this year's Grand Tour of Homes starting next Fri 7/17.  It goes for two weekends and there are so many beautiful homes to explore.
Everything You Need to Know About Getting Married in Kentucky – from TheKnot.com
Kentucky couples spend $19,878 on their weddings (excluding the honeymoon and engagement ring). This is significantly less than the nation's average of $26,770.
16 % of Kentuckians do not have a black tie wedding throwing with and 16 % having as upper casual wedding. About 67% of have semi formal events.
When it comes to get a marriage license, Kentucky has no waiting period, and no blood tests.
You do not have to be a resident of Kentucky in order to officiate Kentucky weddings. But every marriage requires two witnesses; this is in addition to the couple and wedding officiant.
check and certain major credit cards are accepted for payment. After your Kentucky wedding ceremony, return the license via mail or in person to the county clerk's office.
Top two cities to get married in Kentucky? Louisville & Lexington
Things Couples Should Do Before Marriage – from RealSimple.com
Take an impromptu trip. Traveling together gives you a chance to see how you each handle stressful situations
Understand each other's values. Long before making that commitment to spend the rest of your lives together, it's important to communicate and discuss your individual values and beliefs, such as religion, family dynamics and rituals, and politics.
Talk about money. 401K, who pays what, checking accounts.
And kids.
Take dance lessons. Consider taking dance lessons, but for an entirely different reason than you may expect. "Yes, it's a great way to learn how to move on the dance floor with one another, but equally as important, it's time where you can literally step away from the stresses of planning,"
Live together. More than two-thirds of new marriages are preceded by cohabitation.
Play the name game. Have a conversation about any name changes before getting hitched.
Meet each others' favorite people.
Take engagement photos. If you're waffling on whether to have engagement photos taken before the wedding, go ahead and do it. "It's a great opportunity to get to know your photographer a bit better,"
Take a class together. Going out of your comfort zone to learn something new together—whether it's taking a cooking class, trying a digital photography workshop, or attending a TED talk—strengthens your bond over a shared experience.
Kitchen Shift They say the way to a man's heart is through his stomach.  Well, I know that's one way to my heart and I think most people will agree!  But it can be hard when you get married to come up with meals, especially if the two of you don't have the same tastes.  We have a solution for you!  If you want to create healthy meals together you should take some cooking classes at Kitchen Shift located in the Clays Mill Shopping Center.  The owner, Beth Kronenberg, is a certified health coach who is passionate about the field of nutrition.  She will help you create some healthy choices that will keep both sides happy, and it's a super fun activity.
Most Romantic Wedding Songs of All-Time – from Brides.com
5."Because You Loved Me," by Celine Dion
4. "Always and Forever," by Heatwave
3. "Best Part," by Daniel Caesar feat. H.E.R.
2. "How Deep Is Your Love," by Bee Gees
1. "Endless Love," by Diana Ross and Lionel Richie
It Was the Summer of '85 – from TheGirlfriend.com
VH1 debuted – that was that other music channel.
Live Aid, Farm Aid, We Are The World – musicians banned together to put out music for a cause
Windows 1.0 was released
Blockbuster Stores hit the block – there's only one remaining now in Bend, Oregon
Popular TV shows: Golden Girls, Moonlighting, Growing Pains
The Breakfast Club – Saturday Detention has never looked cooler
New Coke tried and failed
Best New Artist – Cyndi Lauper
David Letterman did his first top 10 list


Clark's Pump n Shop Krispy Krunchy Chicken
Last week we told you that Save-A-Lot on Southland Drive is closing and with that, their famous fried chicken.  I had heard someone say that the fried chicken at the Clark's Pump n Shop on Winchester Road was excellent, so this week I went and tried it out.
I can say two things: 1) The fried chicken was excellent, and they also have some pretty good mac n cheese.
2) They have those slushy machines in a variety of flavors that is absolutely the best thing ever when it's 90 degrees outside!
I was also happy to learn that Clark's Pump n Shop was started by a family in Ashland, KY, so we are always happy to support local KY folks.  Stop by and get you some of that chicken!
Keeneland at Home Keeneland invites all of us to take in the excitement and carry on our race-day traditions from home during the Summer Meet at Keeneland, which starts Wednesday, July 8 and runs through Sunday, July 12. Keeneland is offering this unprecedented five-day race meet as a celebration of the finest traditions of Thoroughbred racing in the heart of horse country. Here are some ways to participate.

Share your at-home tailgates or viewing parties by tagging @Keeneland and using the hashtag #KeenelandatHome.

They have some amazing Keeneland at Home Kits available for purchase that are super adorable and perfect for any party.

Tune in 11:30 a.m. to Today at Keeneland where Gabby Gaudet and Scott Hazelton host a 30-minute simulcast show for horseplayers, previewing the day's races. You can watch live on Keeneland.com, ot through the Keeneland Race Day app called Keeneland Select or CWKYT locally in Lexington.
Then at 12:15 p.m. watch Keeneland at Home hosted by Christina Blacker which is a 30-minute "pre-game show" before each race day on Facebook Live and YouTube.
You can then download a digital program by visiting keeneland.com
Last but not least, download the Keeneland Race Day app called Keeneland Select and place your wager!

If you Sign up for a new account with Keeneland Select you will receive a special $50 back after you wager $100 on Keeneland racing this July. This is on top of Keeneland Select's lucrative sign-up bonus that will earn you $100 after you wager $300 in the first 30 days.

There are other options to bet too like visiting online or drive through wagering at Red Mile.
So be sure to visit keeneland.com where you will also find their amazing recipes like their famous bread pudding and burgoo.
National French Fry Day
Drake's  For $7 you can get their chili beer cheese fries
Americans eat on average about 16 pounds of French Fries a year – from RocketSwag.com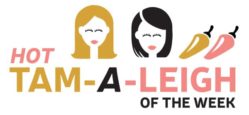 This is an event that's happening tomorrow, July 12th, from 12-5 at the Oleika Shriner's Temple on Southland Dr.
This is a great opportunity to help support local artists!  There will be a food truck, drink trailer, fresh flower stand, leather goods, hand-lettered items, Kentucky-themed home décor, woodworking, jewelry, and a lot more!  Plus, the farmers market happens right next door!  Come out tomorrow from 12-5 to the Oleika Shriner's Temple on Southland Drive and shop local!
---
Ky Taste Buds Links from the Show
7.4.20 Hashtag Mania!
Lexington Named Second Best City in the Country to Celebrate 4th of July this Year – from LEX18.com
Lexington has been named the second-best city in the country to celebrate the Fourth of July this year amidst the coronavirus pandemic.
The survey was taken by the leading lawn care service provider, LawnStarter, where it conducted an in-depth analysis of the best and worst cities to celebrate.
To determine the ranking, LawnStarter's analysis compared the most populated 100 U.S. cities across 19 metrics, ranging from "number of 4th of July celebrations" to "allowance of consumer fireworks" to "public transportation options."
Some key metrics that made Lexington rank in the 2nd spot for celebrating 4th of July this year are:
1st – Public Fireworks Show
1st – Consumer Fireworks Allowed
8th – Risk of Getting Infected
3rd – Unemployment Rate April 2020
10th – Sales Taxes
Who is #1? Fort Wayne, Ind.,
Who is worst? Anchorage AL
Where to watch the Fireworks
Lexington – The city will shoot them, beginning at 10 am from the RJ Corman Railyard
Nicholasville – Near downtown at the corner of US27 and KY 29. The grounds will not be open.
Officials ask everyone to either watch from their neighborhoods or drive to a parking lot and stay near your cars, socially distance themselves and wear masks when appropriate.
I will probably miss them since I am usually in bed by 10, but I hope everyone else enjoys them.  Next year, hopefully we will all be back to normal.  #bringiton  And speaking of hashtags, there's a ton of hashtag days this month.  If you are still saying the pound sign you will want to catch this next segment following more great music on KISS96.9.
History of Hashtags – from SocialMediaWeek.org
This month there are a ton of hashtag days.  For example, #NationalChickenDay, #nationalsugarcookieday, but what the heck are hashtags and where did they come from?  In today's History Time with Tam, I'll take you all the way back to Aug of '07 when Chris Messina, a social technology expert, put in a tweet the hashtag symbol and asked how ppl felt about using it.  His purpose was to group messages all under the hashtag to facilitate discussions.  It created a sort of an inner circle on the platform and weeded out nonrelated comments.  Since that time, hashtags have been used by social media experts, instructors, institutions, and major companies for brand recognition.
Create your own hashtag:
According to hashtags.org it must be: catchy, short/concise, clear, relatable
What's not cool is utilizing hashtags in everyday conversation.
Example:  Leigh, it's so cool that we are on the radio! #superstars #djsrock
So now you know what they are, we're gonna talk about a very important day coming up this Monday next on #Kiss 96.9.
International Kissing Day (July 6)
National Kissing Day (June 22)
There are so many benefits, some of which you may not consider.
Relieves Stress
Burns calories
Builds up your immunity
And here is a fun fact, the first on-screen kiss was a film called "The Kiss," a silent film, shown for the first time with May Irwin and John Rice locking lips in 1896.
National Fried Chicken Day
It's also National Fried Chicken Day and if you're from KY you have to love fried chicken.  Of course, we are known for KFC which Col. Sanders started by selling it from his roadside restaurant in Corbin, KY.  As of 2019, KFC is number 4 on the list of top 10 food chains in the world.  And what's the slogan for KFC?  Do you know, Leigh?
Right here in Lexington, we firmly believe that Save-A-Lot on Southland Drive has the best fried chicken, and we were completely bummed to hear that the store is closing. Ppl have started a hashtag #savethechicken. According to Kentucky.com, the secret was with the two ladies that made it, Judy Rankin and Katie Fyffe.  They were best friends, Leigh, just like you and me.  Maybe we should come up with a secret recipe for something.
Well, if it's any consolation, we hear the Krispy Krunchy at Clark's PumpNShop on Winchester, and Versailles Rd has excellent fried chicken.  Maybe on Monday we will go there and try their fried chicken to celebrate the holiday.
World Chocolate Day Tuesday
Here in the central KY area, we are blessed with three really wonderful chocolate candy providers: Old KY Chocolates, Ruth Hunt Candies and Rebecca Ruth.
Old KY Chocolates has 3 locations: Hamburg, Landsdowne Shoppes, and Southland Dr where you can take a tour.
Ruth Hunt Candies – started in Mt. Sterling in 1921, they've been around for a long time & makeover 70 varieties of candy.
Rebecca Ruth – started by two teacher friends who left education and began selling candy in 1919.  They made it through the Great Depression, two world wars, women's suffrage and have stayed in business all this time.  Their claim to fame is the original bourbon ball which is their most popular candy to this day.
So here's to women and chocolate!  Be sure to pick up some of your favorites to celebrate with on Tues.  Next up, we have a day for all of you bovine lovers out there – and no, it's not some kind of French cuisine – on KISS96.9.
 Cow Appreciation Day 2nd Tuesday of every July and was started by Chick-Fil-A
Cow Appreciation Day is the one day of the year when it's okay to dress udderly crazy in exchange for free food. Here's how it works:
Make or buy your cow costume (or any sort of cow apparel, really).
Wear your cow costume to your favorite Chick-fil-A between Opening and 7 p.m.
Receive a free entree!
But here are some Kentucky cow facts.
Kentucky is home to over 1.1 million beef cows and ranks 5th nationally in total number of farms and 8th in the country for production
1M of the cows are for the beef industry and the rest dairy
Kentucky has 38,000 cattle farms (2009) covering over 7 million acres of pasture.
National Tattoo Day
National Tattoo Day on July 17th recognizes the history, culture, and artists dedicated to etching ink permanently on the skin.
Evidence of humans marking their bodies with permanent designs have existed for thousands of years. Egyptian and ice mummies reveal several forms of religious and status symbols.
The word "tattoo" is derived from the Polynesian language for tatau, which means "to tap or to mark." Around the world, cultures surrounding tattooing vary and some have changed very little over time. In the United States, sailors brought tattooing to coastal shores from their island exploits.
As of 2019, it is reported that at least 30% of Americans have a tattoo with 92% saying they're happy with no regrets.
National Ice Cream Day – Sunday, July 19
6 Kentucky Made Ice Creams – from KentuckyTourism.com
Chaney's Dairy Barn – Bowling Green
The busy ice cream counter at Chaney's Dairy Barn in Bowling Green
Rolling farmlands, Jersey cows and the best ice cream in Kentucky, according to USA Today, are all found at Chaney's Dairy Barn. Chaney's offers Summer Family Farm Tours on Fridays and Mondays during June and July at 1 p.m. The farm tour includes the hayride to the farm (weather permitting), a visit with a calf, a live milking demonstration, information about cows, dairy and farm life, plus a scoop of Chaney's Ice Cream in a cup.
Crank and Boom – Lexington
Toa Green launched this successful ice cream from the kitchen of her Lexington restaurant The Thai Orchid Café, and fashioned it after coconut ice cream sold by street vendors in Thailand. The result is a delicious ice cream treat with an array of savory regional flavors inspired from the surrounding Bluegrass region. There are 40 to 50 flavors that change seasonally including blackberry and honey bourbon. While you can find Crank and Boom ice cream for sale in several restaurants and retail locations, it's worth a trip to the Crank and Boom Ice Cream Lounge located in the James Pepper Distillery property in Lexington.
Homemade Ice Cream & Pie Kitchen – Louisville
Since 1982, this family owned restaurant in Louisville has upheld a family tradition of serving fresh-churned ice cream. Thirty-two flavors of this tasty ice cream are served in 10 locations throughout the Louisville area. Flavors range from traditional favorites like vanilla, chocolate and strawberry to coconut and birthday cake. Don't leave without trying the signature sundae series, such as the American Pride, a slice of homemade cherry pie layered with chocolate icing, chocolate chip cookie and two scoops of Blue Moon (Smurf) ice cream – topped, of course, with fresh whipped cream!
Riverplace Ice Cream Factory – Paducah
Step back in time in this beautifully restored building just steps away from the river in downtown Paducah. The Ice Cream Factory features premium ice cream made on site and mixed to order while you watch. Be sure and try local favorites like the 37 Flood which is made with peanut butter ice cream, caramel topping, snickers and chocolate drizzle, whipped cream and nuts – yum!
4 Generations – Stanford
As the name implies, this family-owned business is multi-generational and has the motto "Forget your troubles, bring your family and have some darn good ice cream." Made in house, ice cream flavors include Big Red Rumble, white chocolate ice cream with red velvet cake swirl and Wow Now Brownie, chocolate ice cream with brownies, chocolate chunks and fudge swirl.
The Comfy Cow – Louisville
With four retails locations in Louisville and a number of stores throughout Kentucky that sell this Kentucky made ice cream, The Comfy Cow is a favorite among locals. Homemade creations include flavors as uniquely Kentucky as Bourbon Ball, Simply Southern, Blackberry Mint Julep, Kentucky Bourbon Glazed Brownie, Secretariat, and Bourbon Maple Walnut.
National Moon Day – July 20
Moon Facts – from Space-Facts.com
Do you ever look up at the Moon and wonder if it really is made of cheese?  Well, you shouldn't because Neil Armstrong would have told us it was when he became the first person to step foot on the lunar surface on July 20, 1969.  The space race was such a monumental event for the world, and as Americans we take special pride because we were the first to plant our flag there.
Here's some fun facts about the Moon according to space-facts.com:
The dark side of the Moon is a myth
Our tides are caused by the Moon.
The Moon is drifting away from the Earth at a rate of about 3.8 cm/yr
A person weighs much less on the Moon
Red, White, and Blue Sangria – from the Today Show
This recipe is from Joy Bauer on the Today Show.  Ingredients you will need:
1 cup each of blueberries and raspberries
1 lb of strawberries hulled and sliced
1 cup berry-flavored vodka
¼ cup elderflower liqueur
1 bottle of Harkness Edwards Taste the Sun vidal blanc
1 can berry-flavored sparkling water
Directions:  In a large pitcher, add the berries, white wine, vodka, liqueur, stir and let sit for at least an hour.  Then add the sparkling water and serve on ice!
Or if you're too lazy for all of that, just order some sangria pouches from Harkness Edwards Vineyards or come to their Sangria Sunday this Sunday from 1-6.  They're going to have a "Make Your Own" Sangria bar.  How fun!

Take Out Tuesday
Eiffel Pizza – Buckhorn Plaza
I've been seeing people rave about this place for a while, so I went there and ordered two pizzas, a sausage, and a Hawaiian.  So yes, I'm one of those weirdos that like pineapple on my pizza.  The pizza was terrific. I judge a pizza by their crust and their cheese and this one passed the test.  I've heard that they have a really good calzone as well, so I guess I'll have to go back and try that, too.
It's one of the many wonderful Black-owned businesses here in Lex so we are happy to support them.
Keeneland at Home
Keeneland invites all of us to take in the excitement and carry on our race-day traditions from home during the Summer Meet at Keeneland, which starts Wednesday, July 8 and runs through Sunday, July 12. Keeneland is offering this unprecedented five-day race meet as a celebration of the finest traditions of Thoroughbred racing in the heart of horse country. Here are some ways to participate.
Share your at-home tailgates or viewing parties by tagging @Keeneland and using the hashtag #KeenelandatHome.

They have some amazing Keeneland at Home Kits available for purchase that are super adorable and perfect for any party.

Tune in at 11:30 a.m. to Today at Keeneland where Gabby Gaudet and Scott Hazelton host a 30-minute simulcast show for horseplayers, previewing the day's races. You can watch live on Keeneland.com, or through the Keeneland Race Day app called Keeneland Select or CWKYT locally in Lexington.
Then at 12:15 p.m. watch Keeneland at Home hosted by Christina Blacker which is a 30-minute "pre-game show" before each race day on Facebook Live and YouTube.
You can then download a digital program by visiting keeneland.com
Last but not least, download the Keeneland Race Day app called Keeneland Select and place your wager!

If you Sign up for a new account with Keeneland Select you will receive a special $50 back after you wager $100 on Keeneland racing this July. This is on top of Keeneland Select's lucrative sign-up bonus that will earn you $100 after you wager $300 in the first 30 days.
There are other options to bet too like visiting online or drive through wagering at Red Mile.
So be sure to visit keeneland.com where you will also find their amazing recipes like their famous bread pudding and burgoo.
New Restaurants for the Lexington Dining Scene
Seafood Lady – 833 Georgetown Road
Papi's Rapido – 1214 S. Broadway
Elixr – in the old Parlay Social space on W. Short Street. – yelp.com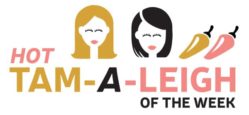 Greenbox Heating and Air
Commercial and Residential needs for Heating and Air, installation, repair, maintenance.
Gwen Riley, President of GB, wanted to create an HVAC company that puts the "customer" back in customer service. In particular, she desired to create a company that offered "peace of mind" for homeowners when it comes to home repairs. They offer upfront pricing, so our customers know exactly how much any repair or installation will be before we ever begin work and it comes with a satisfaction guarantee.
They are solution-oriented – don't try to upsell.
Plus, they are having so many financing offers right now from 0% interest for 60 months, lowest monthly payment possible, no payments for a year. The list goes on and on.
---
Ky Taste Buds Links from the Show
06/27/20 Star Spangled Banter!
14 Fantastic Facts About the Fourth of July – from HowStuffWorks.com
The Declaration of Independence wasn't signed on July 4 (or in July at all) – August
Eating salmon on the Fourth of July is a tradition in New England.
Among adolescent girls, those who have a strong relationship with their fathers are less likely to report experiencing depression.
Massachusetts was the first state to recognize the Fourth of July as an official holiday.
There are around 15,000 Independence Day fireworks celebrations every year.
Three presidents have died, and one was born, on the Fourth of July. Thomas Jefferson and John Adams and James Monroe died on the 4th. Calvin Coolidge, was born on July 4
Americans eat an obscene amount of hot dogs on the Fourth of July – 15M
How Nathan's Hot Dog Eating Contest will be Different in 2020 – from Mashed.com
Now, let's talk about the defending champtions, Joey Chestnut and Miki Sudo.
Joey will be returning to defend his title. He has won the male competition 12 out of the last 13 years, and last year he didn't just win, he beat the second-place winner by a whopping 23 hot dogs without even setting a new record (which is currently 74 hot dogs in 10 minutes, set by Chestnut in 2018).
Meanwhile, six-time female champion Sudo will also be returning this July. Hopefully, the lack of distractions from spectators (who scream and use plastic noisemakers, according to ESPN) and weather will lead to peak performances from these competitors, as Sudo blamed the heat for causing her not to perform at her best at last year's competition, where she ate only 31 hot dogs compared to her record of 41.
We had Joey on our podcast. He is truly an interesting guy.  To hear his story, check out our podcast Brunch with the Buds on itunes, google play, sound cloud or podbean.
@KyTasteBuds Twitter Poll
What's Your Favorite Part about the Fourth of July?
Patriotism 34.8%
Fireworks 13.9%
Barbecues 30.1%
A Day Off Work 21.2%
Canoe Kentucky
Last Sat I wanted some adventure and something to do with my college-aged sons.  Canoe KY had just what I was looking for.  A lot of people have gone on their excursions either on Elkhorn Creek or the KY River, but instead of the canoe or kayak, I wanted to do something I had never done before so I signed us up for the stand-up paddleboards.  This was a lot of fun, although at first, I thought I'd never been able to stand up on the dang thing.  But once I was up and got the feel for it, it was very easy and I managed to not get wet one time!
I would highly recommend it because the guides were knowledgeable, they made us feel comfortable with the equipment, signing up and paying was easy, and it was a great way to take in the beauty of the river.  The price for the paddleboards is $40.  They also have the tandem kayaks, canoes and single kayaks.
Their sister company is KY River Tours and they offer a range of boating excursions if you want someone else to be the captain and do all the work.  You can do a 1-hr bourbon history tour for $17.95/person, a Bourbon Pompeii journey where you get to visit Buffalo Trace Distillery, have a tasting, and get some behind the scenes access.  That trip lasts 3 hours and it costs $69.95.  And Leigh, they even have a sunset cruise which would be good for you and Stevie J.  They do have tours available for the 4th of July, so give them a call at 502-219-3318 or visit their website kyrivertours.com
Hoggy's Ice Cream in Frankfort
Fourth of July Activities in Lexington
Bluegrass 10K Virtual Race:  The Bluegrass 10,000 is on, but virtually. Register by July 1 online for $35 at lexingtonky.gov. Run between July 1 and July 7, then enter your time online. Almost 900 racers have already signed up.
Door or Mailbox Decorating Contest: Organize a door or mailbox decorating party in your neighborhood. On the Fourth of July, walk together as a family and check out all the creations! There will be a contest with the Mayor picking the winner.
Week of Festive Crafts: Parks will plan different crafts for every day of Fourth of July week. Ideas will be posted at www.lexingtonky.gov/artworks-carver-school
Fourth of July Classic Recipes – from Delish.com
Classic Potato Salad
BBQ Grilled Chicken
Corn on the Cob
Hotdogs
Watermelon
Coleslaw
Red, White and Blue Jello Mold
These Patriotic Songs are the Ultimate Ode to the USA – from SouthernLiving.com
God Bless the U.S.A. by Lee Greenwood
Ragged Old Flag by Johnny Cash
Courtesy of the Red, White and Blue (The Angry American) by Toby Keith
Born in the U.S.A. by Bruce Springsteen
Sweet Home Alabama by Lynyrd Skynyrd
Travelin' Soldier by Dixie Chicks
American Pie by Don McLean
Only in America by Brooks and Dunn
If You're Reading this by Tim McGraw
Living in America by James Brown
11. American Soldier by Toby Keith
Sweet Spot in Lexington.
So we all know I love sweets. I came across a new biz in the area called Sweet Spot, and what got me hooked were all the delicious pics they were posting on Instagram.  It's run by a single mom and she and her gals take yummy treats like strawberries, grapes, rice krispy treats, pretzel rods and Oreos and covers them with delicious chocolate.  They taste as good as they look and we think would be the perfect dessert to take to your 4th of July picnic.
Most Patriotic Movies of All Time – from Ranker.com
10) Lone Survivor – Mark Wahlberg – 4-man SEAL reconnaissance team in Afghanistan
9) Independence Day – Will Smith – saves the world from aliens
8) Glory – Morgan Freeman – Denzel Washington – Matthew Broderick – union army made up of African-American soldiers
7) American Sniper
6) Gettysburg – Martin Sheen, Tom Berenger, Sam Elliot
5) We Were Soldiers – Mel Gibson
4) Apollo 13 – Tom Hanks
3) The Patriot – Mel Gibson, Heath Ledger,
2) Saving Private Ryan
1) Forrest Gump
Take Out Tuesday:
Roulay Restaurant & Bar
Entertainment on the Fourth:
Ben Lacy "Live" at AZUR Restaurant Saturday 7 pm
Etheral Brewing's Juluau Saturday 4 – 11 pm
Carrie & Taylor at Talon Winery Saturday 4 – 7 pm
Fourth of July Picnic Lunch Cruise informal excursion, including a historical performance, activities for the kids and delicious food. Barbecue sandwich (veg options available) two sides like vinegar slaw, salad or baked beans and a dessert– and find your favorite seat. Then, sit back and relax! This is a two-hour excursion.
Five Below Band at Proud Mary Rock Between the Bridges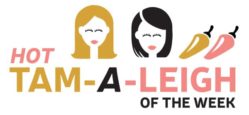 Rackhouse Tavern @ The Campbell House
---
KyTasteBuds Links from the Show
6/20/20 Dear Ol' Dad
Sunday is Father's Day (Wiki)
25 Facts on the Importance of Fathers – from TheGospelCoalition.org
Adolescents with more positive relationships with their fathers are less likely to abuse substances.
Individuals whose fathers have more involvement in their lives early on tend to attain higher levels of education.
Among adolescent girls, those who have a strong relationship with their fathers are less likely to report experiencing depression.
Among teenage boys with strong father involvement and have religious upbringing are less likely to be players.
Children in father-absent homes are almost four times more likely to be poor.
Rob Kenny is teaching his kids everything from how to tie a tie to change a tire – leading some to call him "a modern-day Mr. Rogers". – CBSNews.com via Facebook)
The Best Dating Advice from Dads to their Daughters – from Babe.net
Look for smart boys – Brains and personality always trump looks.
Be the strong woman you are
School trumps boys, always
No kissing on the first date
Find common interests
Dad Jokes – from RD.com
What kind of shoes does a lazy person wear? Loafers
If you're an American in the kitchen, what are you in the bathroom? A European
Doctor, I keep seeing an insect buzzing around me. The doctor says, "Don't worry, that's just a bug that's going around".
Did you hear about the cheese factory that exploded in France? There was nothing left but de Brie.
What do you get when you cross a snowman with a vampire?
Dad, can you put my shoes on? I don't think they'll fit me.
I'm reading a book on the history of glue. I can't seem to be able to put it down.
Dad, can you put the cat out? I didn't know it was on fire.
11 Unexpected Desserts You Can Make on a Grill – from BuzzFeed.com
Grilled angel food cake
Strawberry and banana kebabs
Brown sugar butter pineapple
Cast-iron blueberry focaccia
Grilled mango with whipped honey ricotta cream
Spicy grilled watermelon
Grilled peaches
June is National DJ Month – from NationalDayCalendar.com
The World's Highest Paid Radio Hosts of 2018 – from Forbes.com
Howard Stern – Earnings: $90 million. The shock jock
Rush Limbaugh – Earnings: $84.5 million
Ryan Seacrest – Earnings: $74 million
Sean Hannity – Earnings: $36 million
Glenn Beck – Earnings: $8.5 million
TV Dads Who are Redefining Fatherhood – from InsideHook.com
Philip Banks, Fresh Prince of Bel Air
Jack Pearson, This is Us
Homer Simpson, The Simpsons
Rogelio de la Vega, Jane the Virgin
Eric Taylor, Friday Night Lights
George Lopez, The George Lopez Show
Phil Dunphy, Modern Family
Father's Day Spending Statistics, Trends, and Fun Facts – from MuchNeeded.com
Top Picks for Gifts for Dad:
Gift cards
Clothing
Computer-related accessories & electronics
Personal care items like shavers & cologne
Home improvement, tools, appliances
Sports and leisure goods
Automotive accessories, books and CDs
 Take Out Tuesday:
Richie's
Two week's ago, we did a blog post about one way we can be part of the solution when it comes to the issue of racial inequality and that is by supporting black-owned businesses, so for this week's Take Out Tuesday I went to Richie's on New Circle Road.  They tout themselves as your "soul food destination".  Their menu consists of the best spicy chicken wings and potato wedges I've ever had.  They also do fried fish, mashed potatoes & gravy, mac and cheese, coleslaw, candied yams and greens.  Did I mention the sweet cornbread muffins?  I'm getting hungry just thinking about it!  Stop by and get you some.


Halls Beer Cheese
Shawn Smith and Michael Sleet of Danville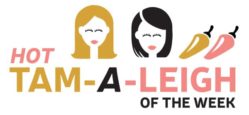 Bleed Blue Landscaping and Contracting
---
KY Taste Buds Links from the Show
6/13/20 Sunny Side
Sunday is National Bourbon Day
The Bourbon King: The Life and Crimes of George Remus, Prohibition's Evil Genius
If you want to read a great book about bourbon, check out The Bourbon King by Bob Batchelor.  It's about George Remus who cracked the Prohibition system & became one of the world's richest masterminds.  He also was an attorney and after killing his wife was able to avoid jail because he created the idea of temporary maniacal insanity.
June Bourbon Releases
Blanton's Gold Edition -103 Proof – $120 – Limited release, released once a year and it's the first time it's being released in the US.
E.H. Taylor 18 Year Marriage -100 Proof – 18-year-old blend of 2 high rye bourbons and a wheated bourbon – (rate to get a blend)
Elijah Craig Barrel Proof Batch B520 -127.2 Proof – That will grow some hair on your chest
Knob Creek Aged 15 Years Limited Edition – 100 Proof
Wild Turkey Master's Keep 17 Year BiB -100 Proof
Wild Turkey Rye Rare Breed -112.2 Proof
Wilderness Trail Distillery 6 Year Bourbon -100 Proof – Available at distillery
@KyTasteBuds Twitter Poll
Which type of Bourbon do you like the most?
Rye 45.7%
Wheated 54.3%
COVID-19 reopening updates:
This past week we had quite a bit open back up.  The KY Horse Park reopened this week, as well as the state park campgrounds, although at the campgrounds the beaches, pools, and playgrounds will still be closed.  Here's what we can look forward to in the next couple of weeks.
June 15 – some childcare centers and day camps can open; youth low-touch sports
June 29 – bars; groups of 50 ppl or fewer, expanded youth activities
Let's all be mindful, however, to follow the CDC Guidelines and social distance, wear masks when you're around other people and to wash your hands frequently.  We don't want to have to go back to lockdown!
Things to do at Lake Cumberland State Resort Park
Country Store/Nature Center
Plan to do some shopping while visiting Lake Cumberland State Resort Park. Offering a large selection of gift/souvenir items to help you remember this unforgettable trip, plus interactive nature displays!
Birding
Red-tailed hawk, coopers hawk, American kestrel, great horned owl, barred owl, and screech owl to name a few.
Boating
Don't have a boat, you can rent one- fishing boats, pontoon boats, houseboats, and ski boats. Contact State Dock – www.statedock.com,
Camping
The park's 129-site campground offers utility hookups, three central service buildings with showers and restrooms, two dump stations, and a grocery nearby.
Disc Golf
Disc golf is played like traditional golf. Instead of using a ball and clubs, players throw a flying disc or frisbee®.
Fishing
With 50,250 acres, Lake Cumberland has an abundance of largemouth, smallmouth, white and Kentucky bass, bluegill, crappie, rockfish, and walleye.
For information on nearby Hatchery Creek, located at Wolf Creek Dam in Jamestown, click here.
Geocaching
If you love geocaching then Lake Cumberland State Resort Park is the place to be. There are numerous quality caches in the park and are just waiting to be found!!
Hiking
Miniature Golf
Picnicking / Playgrounds / Tennis
Swimming
The Kentucky State Fair will be allowed to take place from August 20 – 30, although it's going to look vastly different. They won't be using part of the Exposition Center because that is set up as a field Hospital. Fewer vendors and fewer activities.
UK is Offering Adulting 101 Class this Summer.
What is adulting:
The practice of behaving in a way characteristic of a responsible adult, especially the accomplishment of mundane but necessary tasks.
UK is offering an online course to help teenagers get ready for the real world.
The class, called "Adulting 101" covers a variety of topics including cooking and nutrition, financial management, online safety and roommate etiquette.
The online course begins June 16 and runs for eight weeks. The cost to enroll is $29.99.
@KyTasteBuds Twitter Poll:
The University of Kentucky is offering a class this summer called "Adulting 101". Would your teenager benefit from such a class?
Yes 70.7%
No 9.1%
Adulting Class is silly! 20.2%
The New Bachelor
Matt James – the first Black male lead in the nearly 2-decade series and is appearing on Season 25. Rachel Lindsay, who starred on the 13th season of The Bachelorette, had been the only Black lead in the franchise's history until this point.
Good Old-Fashioned Summer Fun
Public pools are closed this summer and a lot of camps have been canceled.  For people who have been out of work and are short on funds, the yearly summer vacation may not happen this year.  But don't worry!  You can still have a ton of fun in the summer just like we did when we were kids.
We would play fun games with the neighborhood kids like Freeze Tag, Flashlight Tag, and Red Light/Green Light. If you're an adult looking to meet friends and play sports, join the Lex Sports & Social Club.  They are starting a cornhole league on July 1st.
We went to the arcade up the street with a bag full of quarters. If you're over 21, you can experience this all over again by visiting The Burl down in the Distillery District.  They have a new outdoor space you can enjoy as well as food by Kismet.  They open at 4.  Check out their website at TheBurlKy.com.
We went to Tates Creek pool and Sin The's Wave Pool back in our day. So for your kids this summer, try to find a neighbor with a pool, and then for some adult-only swimming, check out Falling Rock Park in LaGrange, KY.  It's a unique watering hole that's formed from rainwater runoff so it's very clear and pure.  They're only opened on the weekends and they will be limiting the number of guests.  It's also an alcohol and drug-free zone, so it's just good clean fun for adults.  Their website is https://www.frp-lagrangequarry.com
Summer Fashion Trends 2020 – from Cosmopolitan.com
Fancy Bermuda shorts
Doris Stripe Baggy Short
Linen Bermuda Shorts
Eric High Waist Satin Bermuda Shorts
Sporty Drawstrings
Mesh Toggle Ruched Top
Cropped T-shirt with Drawstring Waist and Logo
Midi Dress with Front Logo and Drawstring
Pink and Orange color combo
Ultra-High Rise Off Beat Shorts
Polka Dot Jumpsuit
Meadow Colorblock Dress
Father's Day Gift Ideas (Next Sunday, June 21)
Bourbon bottle paintings by Kayla Weber Nord. You can find examples of these and place your order by going to KaylaWeberArt.com.  Order now to ensure completion by Father's Day!
Take-Out Tuesday:
Mama Dee's Coney Island
Last week we did a blog post about one way we can be part of the solution when it comes to the issue of racial inequality and that is by supporting black-owned businesses, so for this week's Take Out Tuesday I went to Mama Dee's Coney Island.  I did some stress eating with their coney dogs and chili cheese fries.  So if you want some comfort food of your own, give them a try.  You can check them out on Facebook at Mama Dee's Coney Island.  Next week I'm going to hit up Richie's because they have some delicious chicken wings.  In between then, I'll be at the gym.


Top 10 Restaurants as of 6/20 – from Trip Advisor
Father's Day Ideas:
Corto Lima
Merrick Inn Restaurant
Cole's 735 Main
OBC Kitchen
Carson's Food & Drink
Tony's of Lexington
Wild Eggs
International Picnic Day June 18th
Our fav food for picnics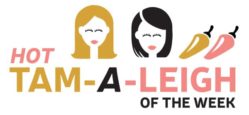 The Stave
Located in Millville, just between Frankfort and Versailles.  Their website says they're a modern Southern restaurant on the Kentucky Bourbon Trail with a covered patio and a view of Glenn's Creek.  While that's accurate, it's so much more!  It's a destination.  It has delicious food like pimento cheese grit bites, fried green tomatoes, hot chicken and ham sandwiches.  They serve lunch and dinner as well as brunch on Sundays.  Where else can you eat in a treehouse?  If you like Hall's on the River and Proud Mary's, you're gonna love The Stave.
---
Ky Taste Buds Links from the Show
6/6/20
158 Resources to Understand Racism in America – from SmithsonianMag.com
Lexington Protests Relatively Peaceful Outside One Incident – from LEX18.com
Black-Owned Restaurants in Lexington:
Sav's
Eiffel Pizza
Mimi's Southern Cooking
Alfalfa's
Bazaar Eatery
Heart of Grace Café and Catering
Sowlful Blessings
Winburn Café
Woke Junk Food Vegan
Fida's Caribbean
Mama Dee's Coney Island
Indi's
Blue Skillet
Not Your Ordinary Vegan
Grimes' Chicken
Creaux Bar
Josanne's
Dickey's BBQ
Mr. Krabs and Beans BBQ
Daughter's Southern (Food Truck)
The Jerk Lex (Food Truck)
@KyTasteBuds Twitter Poll:
Have you ever participated in a protest in your lifetime?
Yes 26.2%
No 73.8%
How to Protest During a Pandemic and Still Keep Everyone Safe from Coronavirus: 6 Questions Answered – from TheConversation.com
Myth: Know that being outside doesn't necessarily decrease risks

Silent infectors
Shouting generates more respiratory secretions
Therefore, wear masks, PPE, eye protection and try to Socially Distance – it just takes one infected to get a whole bunch

A person who has the coronavirus can be infectious up to six days before symptoms develop and up to at least nine days after. Experts believe the peak time for spreading the virus is two to three days before symptoms start and a few days after
Normally, someone with COVID-19 is estimated to infect between two and six unprotected, susceptible people. But there are people called superspreaders who have infected dozens.
After you leave a protest, where your PPE around others for 3 weeks and get tested.
---
COVID-19 Updates:
What's Open in Kentucky: from KyCovid19.Ky.gov
Movie theaters  – KY Theater is showing old movies like Jurassic Park, The Sting, Purple Rain (btw, Prince's birthday is Sunday) – get your tickets online and arrive 30-40 min early
Fitness centers – went back to Shine Pilates this week.  They're running a special 12 classes for $159
June 8: Aquariums, distilleries, libraries, limited outdoor attractions, and museums can reopen.
June 11: State Park campgrounds and Kentucky Horse Park
June 14: Social gatherings of up to 250 people; bar seating at restaurants (50% capacity); bars and nightclubs (50% capacity); cultural and entertainment centers like bowling alleys, museums and zoos (50% capacity); recreational sports leagues; large venues; and amusement and water parks (50% capacity). Full capacity is allowed at retail stores, shopping malls, and state government buildings.
Social Distancing for Kentuckians: Measuring Six Feet in Kentucky's Favorite Things – from BuildingKentucky.com
An easy guide for measuring 6 feet in your favorite Kentucky things
1 world's tallest racehorse, Holy Roller was nearly a foot taller than the average thoroughbred at 18 hands high
2 Kentucky state flags
3 Louisville Slugger baseball bats
4 whole country hams
5 college basketballs, we'll let you pick the team
6 Abraham Lincoln top hats
7 bottles bourbon
8 Derby-Pie® chocolate nut pies
9 buckets of KFC fried chicken
10 silver mint julep cups
Elijah Craig Barrel Pick
We are still waiting to find out if the Railbird Festival will be able to happen on August 22-23.  But in hopes that it will, a small group of bourbon aficionados got together to do a special barrel pick for the festival and we were fortunate enough to be included.
What is a barrel pick?  Pick is another word for private.  An organization, retailer, or restaurant wants to have an exclusive barrel and they work out a deal with a distillery (in this case it was Heaven Hill) to bottle and label a special "pick" of their bourbon to use.
So, we had three samplings of Elijah Craig to try and it was so neat!  We first nosed the bourbon, then we sampled each one, talked about what we liked and then came to a consensus on which one should be the Railbird Festival's barrel.
Salato Wildlife Center
The Kentucky Department of Fish and Wildlife Resources' mission is to conserve, protect and enhance Kentucky's fish and wildlife resources and provide outstanding opportunities for hunting, fishing, trapping, boating, shooting sports, wildlife viewing, and related activities.
Located in Frankfort KY is a wildlife center Salato Wildife Center
Indoor center includes Living Bee Tree, Snakes of Kentucky, Warm Water Aquarium, Alligator Snapping Turtle and more!
Outdoor Exhibits: Bald Eagles, Bison, Black Bear, Elk, Deer, Turkey, Bobcats, Monarch Waystation, and more!
Four miles of trails for all levels of hikers
Fishing Lakes: Two fishing lakes open dawn until dusk seven days a week, year-round
Picnic Shelters Covered picnic shelters and open-air picnic tables, all with charcoal grills and conveniently located between the Salato Center and the large fishing lake
Visit https://fw.ky.gov/
National Donut Day
Ky Taste Buds Favorite Donuts in Lexington:
Magee's Chocolate Donut
Spalding's Original Glazed
Donut Days
Talon Winery Special Wine for a Cause
If you've been around Lex for a while you've probably heard of Talon Winery located out Tates Creek Rd.  They produce a really good wine.  They have a special group of wines they are selling under the label Luau for Life 2020 and a portion of the proceeds of these special bottles go to The KY Children's Hospital Pediatric Survivor Picnic.  The label on these wines depicts artwork from 7-year-old Molly Reynolds who has the same Tcell cancer that my nephew Sawyer has and she has been undergoing treatment at UK at the same time he has.  My sis-in-law has become friends with Molly's family because they are often in a clinic at the same time, so she's the one who told me about this special edition wine series, and we are happy to buy and drink wine knowing part of the proceeds goes to an event for children with cancer.
You can go to talonwine.com for more information and be sure to pick up the three bottles for $65 at Liquor Barn or wherever you buy your wine.
We want these families to know we are praying for them to kick cancer's butt.
Take Out Tuesday:
Blue Door Smokehouse
I was craving BBQ this week, so went to Blue Door Smokehouse on Walton Ave.  I got the pulled pork sandwich with a side of mac and cheese.  They open at 11 am and they often sell out, so I recommend going early in the day.  They smoke fresh every day and that mac and cheese were the creamiest I've ever had.  So keep supporting local businesses.  They are still going through a hard time because of COVID.
---
Ky Taste Buds Links from the Show
5/30/20 Pomp and Circumstance
What's Opening?
June 1: Auctions, fitness centers, aquatic centers, bowling alleys, auto and dirt track racetracks, fishing tournaments, Kentucky State Park lodges and movie theaters can reopen.
June 8: In-home child care programs can reopen. Horse shows can be held again. Aquariums, distilleries, libraries, limited outdoor attractions and museums can also reopen. (BT distillery of the year)
June 11: The Kentucky Horse Park and Kentucky State Park Campgrounds can reopen.
June 15: Center-based child care programs can reopen. Low-touch youth sports can restart.
June 22: Businesses that are opening May 22 at 33% capacity can expand to 50% capacity a month later, on June 22, if they meet the guidelines.
June 29: Expanded youth sports can restart. Bars, gatherings with 50 people or fewer and venues that hold 50 people or fewer can reopen if they meet guidelines.
Drive In Van Gogh Museum -from Smithsonianmag.com
Buds and Duds:
Duds: Bogus Money/Funny Money – $20 bill showing up between Georgetown and Cincinnati. The bills say "Motion Picture Purposes" across the top.
Effigy Hanging – On Sunday, protestors in favor of gun rights and opening the state hung an effigy of Governor Beshear outside the Governor's Mansion.
Home Depot Guy
Buds:
Fayette County Schools and the City of Lexington for the Fayette County Graduations celebrations.
Senior Graduation Pranks – from Seventeen.com
@KyTasteBuds Twitter Poll!
What do you remember most about your Graduation?
Speeches 3%
Walking Across the Stage 45%
The After-Party 52%
Should have added another option… The Senior pranks!
Someone mentioned that during the speeches there was a member of their class that dropped some marbles down the metal bleachers as a prank.
Other notable pranks:
Letting crickets/mice/snakes loose during ceremony.
Handing the Principal a piece of paper when they accepted their diploma.
Seniors carefully concealed 10,000 business cards with the words "Class of '85" all over their school; some are still being found today.
Letting chickens loose in the school.
Hired a mariachi band to follow the principal around for a day.
COVID Scams – from LEX18
Over 52K complaints over Covid scams
Losses of 40M reported over Covid scams

PPE tips

Buy online in the US and only after you pinpoint their location
Avoid shopping online via social media links
Check out the business on BBB
Only offering paypal or wiring payments are a red flag
Fraudulent stimulus check links are being sent to mobile phones
Stick to sites you know
Report scams to bbb.org/scamtracker
What's the Weirdest Thing Your State is Extremely Proud Of? – from MSN.com
Other Notables:
Kansas has the largest ball of twine, Indiana has a Pink Elephant Martini, New York had the Naked Cowboy, Tennessee's Bass Pro Shops' Pyramid.
Graduation Gift Ideas:
Amazon Prime Subscription
Tool Kit
Laptop
Headphones
Sweet Mash in Lawrenceburg: Yeti water bottles, Man Bag dopp kit, fun KY socks, Kendra Scott Jewelry, cosmetic/jewelry case.
Miss Behaven in Georgetown: Frame for tassel and graduation picture, autograph dog, Your Journey prayer bracelet.
Violet's in Lexington: Enamel bracelets, clear purses for SEC games, Blue/White gingham pajamas.
My Best Advice the Graduates: 12 Tips for a Happy Life – from PsychologyToday.com.
SpaceX's mission, called Demo-2, will launch NASA astronauts Bob Behnken and Doug Hurley into orbit on a Crew Dragon spacecraft atop a Falcon 9 rocket. Liftoff is set for 3:22 p.m. EDT (1922 GMT) from NASA's Kennedy Space Center in Cape Canaveral, Florida.
@KyTasteBuds Twitter Poll
If money wasn't an object, would you want to go into outer space?
Yes, how exiting! 49.8%
No way, Jose 50.2%
God's Pantry Food Bank serving double; needs volunteers
Ky. has highest rate of food insecurity among older adults in the nation.
For months God's Pantry Food Bank has served 50 Kentucky counties on crisis mode, and the need is still growing.
They are serving about 800, to 1000 families a week. That's double what they used to serve.  The Sherriff's office and the National Guard has been helping by boxing and delivering food to people's houses but that will end this month.
So God's Pantry is looking for help either in the way of good or financial donations or to help package and get food to people.  To help, just visit GodsPantry.org
Coronavirus forces candidates to switch gears, change campaign methods
Primary will be different this year
Voters can vote from their home via absentee ballot

Got card in the mail to tell me how to request by absentee ballot either by phone or online at GoVoteKy.com
The primary will be held June 23 and you must get your request in by June 15

Campaigning has changed

No rally's
No door to door campaigning
No face to face interaction with voters

Going to newspapers
Daily chats on Social Media
Post card writing
Local radio
Take-Out Tuesday:
Loma's at the Opera House in Winchester
Hot Picks of the Week:
Nine Lives Makes Adult Juice Pouches & Freezer Popsicles
Mi Pequena Hacienda
Hot TAMaLEIGH of the Week:
Lauren Mink

---
Ky Taste Buds Links from the Show
05/23/20     Memorial Day
@KyTasteBuds Twitter Poll
What Will You Be Doing This Weekend?
Do Nothing 62%
Visit Lake/Beach 19%
Work 19%
Retail reopened this week and yesterday restaurants opened.  However, we have seen several businesses announce they will not be reopening.  Big retailers like JC Penney, Victoria's Secret, Bath & Body Works are closing some locations.  Locally, Local's and Nick Ryan's have closed permanently.  And then The Barn at the Summit has closed with the exception of Whiskey Bear and Crank and Boom, for the time, are still doing curbside pickup.
22-May: Restaurants: 33% Capacity + Outdoor Seating and Groups of 10 people or fewer
25-May: Cosmetology Businesses
      Hair Salons/Barbershops
      Massage Therapy
      Nail Salons
      Tanning Salons
      Tattoo Parlors
1-Jun Bowling Alleys
Fitness Centers
Movie Theaters
11-Jun: Campgrounds
15-Jun: Some Childcare / Youth Sports (low touch and outdoors)
29-June: Bars and Groups of 50 people or less
Creative Ways of Social Distancing – from 7×7.com
Maryland Restaurant Rolls Out "Bumper Tables" to Aid Social Distancing – from nbcnewyork.com
Buds & Duds
Buds:
Dibakar Bhattacharyya, a UK Chemical Engineer Professor has come up with an idea for a mask that would capture and deactivate SARS-CoV-2, the virus that causes COVID-19 – story from Newsweek.com
Costco employee Tison asked a customer to leave for not wearing a face mask – story form USAToday.com
Florence, KY's Drive Through Animal Farm – story from LEX18.com
Fayette County Schools will have a Drive-Through Graduation at the Kentucky Horse Park – from 969kissfm.com
Drive-In Theaters Experience Popularity Surge amid Coronavirus – story from People.com
There are 7 Drive-In Theatres in Kentucky: Bourbon Co., Stanford, Mt. Sterling, LaGrange, Somerset, Franklin Co., and Calvert City. – source DriveInMovie.com/Ky.htm
@KyTasteBuds Twitter Poll
Will you go to the drive-in this Summer?
Yes 63%
No 37%
Patios in Lexington
Kentucky Native Café
Carson's Food and Drink
Bear & The Butcher
Azur
Grey Goose
Merrick Inn
Drake's
Sedona Steakhouse
Palmer's
Blue Heron
Mirror Twin
Cat Café coming to Georgetown this Fall – story from WTVQ.com
The Endearing Habit That Could Be The Key to a Happy Relationship – via TheGirlfriend.com
@KyTasteBuds Twitter Poll
Why Do We Love Cher?
Acting 8.3%
Singing 33.3%
Fashion Choices 0%
All of the Above 58.3%
Bike Sales are Surging. They are up 60% in May. May is also National Bike Month.
Pedal Power
Bicycle Face & Dropbar
Broomwagon
Scheller's
Hot Picks of the Week:
Take out Tuesday: Sutton's
Limestone Branch Distillery
Lex Live Entertainment Center
Hot TAMaLEIGH of the Week!
Device Pitstop
---
KY Taste Buds Links from the Show
5/16.20 Life is Moving On
Twitter Employees Work from Home Forever – from ABCNews.go.com
Kentucky Leads the Percentage of its Workforce Jobless Claims – from Courier-Journal.com
@KyTasteBuds Twitter Poll
Are You Currently Working? #COVID19 #jobless #workingfromhome
Yes: 81.6%
No: 18.4%
Reopening Kentucky Updates: from HealthyAtWork.ky.gov
18-May: Govt offices/agencies
20-May: Funeral and Memorial Services and Retail
22-May:  Restaurants: 33% Capacity + Outdoor Seating and Groups of 10 people or fewer
25-May: Cosmetology Businesses
Hair Salons/Barbershops
      Massage Therapy
      Nail Salons
      Tanning Salons
      Tattoo Parlors
1-Jun  Bowling Alleys
Fitness Centers
Movie Theaters
11-Jun:  Campgrounds
15-Jun: Some Childcare / Youth Sports (low touch and outdoors)
1-Jul: Bars and Groups of 50 people or less
Dr. Joseph Fair, a Virologist, and Epidemiologist from Knott County. AKA "Virus Hunter" contracted coronavirus, and his best guess is he got it through his eyes on a crowded flight from NY to New Orleans.   He says it would be beneficial if people wore goggles.  So, what kind of goggles would you wear?  – Story from NYDailyNews.com
Buds & Duds
Buds!
Kentucky Derby Museum donating over $10,000 to COVID-19 relief efforts.  Sold thousands of items branded with the May 2 Derby date sold between April 15-May 3, with the Museum pledging to donate 20% of the profits to Louisville's: COVID-19 Response Fund.
Primary Care Center of Eastern Kentucky along with St. Claire Medical Center and Pikeville Medical Center offering free coronavirus testing in Hazard, Morehead and Pikeville and in Erlanger in Northern Kentucky.
LexPARK announced Monday that after more than two months of free parking at the LEXPARK on-street meters, fees will begin again on Monday, May 18. But from May 18 and running through Friday, May 29 all meter revenues collected will be donated to both God's Pantry and the Bluegrass Community Foundation's COVID-19 response fund. This includes coins, cash, credit cards and meters paid using the Pay by Phone app.
Only Kentucky and North Dakota meet federal criteria to reopen, new coronavirus tracker finds. COVID-19 cases in Ky. could have been 35 times higher, study says. – Story from Forbes.com
Duds
New York City woman wrestled to the ground for refusing to wear a face mask.
Schedule Time to Worry:
Gretchen Rubin: Schedule Time to Worry podcast
COVID Commercials
Commercials during COVID-19:  all centered around unity; together, but apart; thanking our heroes; powerful music with images depicting ppl at home, wearing PPD, etc.
Commercials of yesteryear had catchy jingles and mascots that we can't get out of our heads, even after all this time.  And since we are all getting a bit nostalgic for a time gone by, I thought I'd quiz you on some of the top commercial jingles.  I'll give you part of the jingle and you see if you can finish it.
In the valley of the jolly…ho, ho, ho, Green Giant
Like a good neighbor…State Farm is there
I am stuck on…Band-Aid brand 'cause Band-Aid's stuck on me
Give me a break, give me a break…break me off a piece of that Kit Kat Bar
Oh, I wish I were an __________.
I don't wanna grow up…I'm a Toys R Us kid
I'd like to teach the world to sing, in perfectly harmony. I'd like to buy the world a…Coke and keep it company
Two all-beef patties, special sauce, lettuce cheese…pickles, onion, on a sesame seed bun (McDonald's)
Get your net set up, grab a stick of __________, The taste is gonna move you
FantasyStays
Themed Accommodations in the Cities You Love
Lex – Game of Thrones

*Custom California King wooden bed with playroom features and a mini-dungeon (not just for containing dragons!)
*Luxurious bathroom with steam shower for two
*Decor from Old World Europe: hand-crafted torch sconces, medieval-style weaponry and an iron throne!
*Custom Coffee Bar with touch-screen access to your favorite cafe coffees
Prices range from $165 up
Lex Sky High Aviation / Fifty Shades of Gray / My Old Ky Home
Sterling Old Distillery Office Building
Also, travel all over the world

Potato in ID
Teepees, Treehouses, Under Ocean Lodging
From luxury stays to totally off the beaten path
The Last Dance – from ESPN.com
TV Shows We are Watching:
Survivor
Naked & Afraid

The Weather
Take-Out Tuesday
Yuko-en on the Elkhorn
Ramsey's
Restaurant opened in April of 1989
Ramsey's serves fresh vegetables, premium-grade fresh meats, butter and whole cream in all his recipes. Pricing is affordable and the portions huge
Good old-fashioned cooking and they also serve very popular Missy's Pies.
Hamburg
Zandale
Tates Creek Ctr
Off Harrodsburg Rd
Bleed Blue Landscaping & Contracting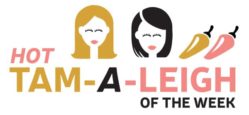 Billy Lowe – A Nationally acclaimed Health, Beauty, and Lifestyle Expert
---
Ky Taste Buds Links from the Show
5/8/20 Under the Radar
UFO Sightings Navy Releases UFO Videos, AI Self-Driving Cars Might Solve These Mysteries – from Forbes.com
@KyTasteBuds Twitter Poll:
Do You Believe UFOs are proof of alien life?
Yes: 53.3%
No: 46.7%
Murder Hornets – from Mashable.com
They're big! (more than 2 inches!)
Their stingers hurt a lot!
They can kill Humans, although rare.
They kill entire Bee colonies (which can kill humans because Honey Bees are        crucial to our food supply.)
Buds & Duds
Buds:
Nurses! National Nurses Week
The people who volunteered to be injected with the vaccine for Coronavirus at UK & The Team of Doctors that put the vaccine together
Dean's Auto Care Center and Recovery for their work with people in recovery, giving them the training to be auto technicians and hope for a better future.
Duds:
Wake Forest Basketball Coach Steve Forbes
The Most Googled Recipe's
5: Brownie Recipe
4: Pizza Dough Recipe
3: Chicken Recipes
2: Pancake Recipes
1: Banana Bread Recipe
Mother's Day Wiki
Best Advice Mother Gave You – from our Followers.
Meet the girl's mom you date before it gets serious…you can learn a lot from her…. 
B nice and smile!!  
Great-grandmother: Don't plant your flowers until after Mother's Day.   
Nothing good happens after midnight. 
The right lipstick and heels make the outfit.
Moms always find out.  
Monday starts National Etiquette Week. It was founded by Sandra Morisset in 1997 as a way to celebrate the value of good manners.
Rudest Cities in the United States – from BusinessInsider.com
5: Boston, MA
4: Chicago, IL
3: Washington, DC
2: Los Angeles, CA
1: New York, NY
#37 is Louisville!
Governor Beshear unveils Phase II of Reopening Kentucky, including childcare services. HealthyAtWork.ky.gov
May 22: Restaurants  (@ 33% capacity + outdoor seating)
June 1: Movie Theaters, Fitness Centers
June 11: Campgrounds (Public & Private)
June 15: Childcare & Youth Sports with low touch and outdoors
July: Bars might open
Lexington Parks & Recreation announced that Many Parks Facilities Reopen Next Week


UK Athletics announces it's Hall of Fame Class for 2020
Best Places to Get Mother's Day Takeout from Kentucky.com
Cru
Doodles
Dudley's
Ranada's Bistro
Fresh Market
LaRosa's
Lexington Food & Dining News on Facebook
Chris Hall @ Armor Facilities Heating
---
Ky Taste Buds Links from the Show
5/2/20 The Re-Opening
10 Rules to Re-Open Kentucky from KyCovid19.Ky.gov (Actually it's the Healthy at Work section of the website.)
Most of you have probably heard by now, Beshear's plan for reopening businesses safely this month.
Continue telework where possible
Phased return to work
Onsite temperature/health checks
Universal masks and other necessary PPE
Close common areas
Enforce social distancing
Limit face-to-face meetings
Sanitizer/hand wash stations
Special accommodations
Testing plan
Phase One Re-Opening Businesses from KyCovid19.ky.gov
Phase 1
May 11:
    Manufacturing
    Construction
    Auto-dealerships,
    Professional services
    Horse racing (no fans) – Churchill's first day of racing is May 16
    Pet grooming, boarding
    NASCAR announced return to track May 17
May 20:  Retail, In-person church services
May 25
    Social gatherings of 10 people or less
    Barbers, salons, etc
Here's what WON'T open in Phase One: restaurants, gyms, campgrounds, pools, and daycare.
MASKS:  We will also have to start wearing masks on May 11 anytime social distancing isn't possible such as going into a business like a grocery store.  Tips on how to keep glasses from fogging up while wearing a mask:
Apply a drop of Dawn dish liquid to your glasses and wipe clean.  It will leave a film that will prevent them from fogging up.  Twist the elastic before putting over your ear.
You can order Masks at Shop Local & Sugar Belles and they will ship them to you.
The Stages of coping with the Pandemic from PsychologyToday.com
Fear, or Denial
Action – rushing to stores to purchase supplies, sewing masks, memes/jokes
Confusion – contradictory info coming from so many sources results in anxiety
Anxiety and Depression – shared sense of loss, isolation
Anger – protests, lashing out at others
Adaptation – depends on a person's personal experience with the pandemic.
Buds & Duds of the Week:
@Rob_BABO #Keeneland, #Dessert, #Lockdown
@bigcat4453 What is a person supposed to do when you have to work on your birthday and your kids come to the house and eat your cake before you get home?
"Suck it Up! You'll have more birthdays, kids will one day leave you and may not be there for Cake and realize next year is your year!!!"
@SB2BE in response to our discussion about virtual dating on the radio show.
" Listening… Wanted to let U know that I had a virtual date last night. We had drinks. It was exciting leading up 2 it 'cause I still had 2 'get ready' (hair & makeup) & a flattering style & it felt so safe & fun for us both. 2 all I say, don't knock it till U try it
Hot TAMaLEIGH of the Week:
Matthew Laurance
---
Ky Taste Buds Links from the Show
4.25.20 Love in the Time of COVID-19
Virtual Dating:
Dating During a Pandemic from PSILoveYou.xyz
Some ways to make it work out:
Join Netflix watch parties – Download the Netflix Party extension
Play virtual games like Chess or Scrabble
Watch a webinar for stream a live podcast
Have a Dinner Date in your cars
Have a Scavenger Hunt
Talk through your Window
Write a story together
Have an unboxing night
@KyTasteBuds Twitter Poll
Are any of you singles trying to virtually date during the pandemic?
Yes 20.4%
No 79.6%
Spice up Your Quarantine Dating Life with Swivel from GuestofaGuest.com
Swivel
Verified Profiles
Matches by area/personality
Allows for Texting buy you go straight to Video Chatting
Confirm that the Profile Picture isn't 12 years old
Safe
Mobile and Desktop versions
Pros & Cons of being Quarantined with a Person
1: An excuse to living together without the commitment
2: See each other's habits
3: See what happens in their daily lives? Are they lazy, busy, a slob?
4: What do they do about food? Eat out a lot, cook, snack?
5: Do they leave the toilet seat up?
6: Do they secretly text a lot?
7: What TV Shows to the watch
Kids and COVID-19
@KyTasteBuds Twitter Poll
On a scale of 1 to 10, how much are your children getting on your nerves during quarantine?
0-2 50.6%
3-5 16.7%
6-8 10%
9-10 22.8%
@KyTasteBuds Twitter Poll
How has Quarantined Life Impacted Your Relationship?
We are Closer than ever 28.4%
All we do is Fight! 3.1%
No Change, Really 45.1%
What Significant Other?  23.5%
Love in the Time of Coronavirus – 6 Tips to Protect Your Marriage While Quarantined from Parade.com
1: Learn to accept the new normal amid the coronavirus crisis by making a new routine
2: Use "I" statements to voice your needs
3: Validate one another's feelings about Coronavirus and its aftermath. Listen to their anxiety
4: Give Each Other Space
5: Keep the Romance alive or wake it up from the Dead
6: Keep the Big Picture – This is temporary
Favorite Celebrity Couples Quarantined:
Chrissy Teigen & John Legend
Gwen Stefani & Blake Shelton
J Lo & Alex Rodriguez (Love their TikTok video. They also did the 'couples challenge' questions
24 Social Distancing Songs: Don't Stand So Close to Me from UltimateClassicRock.com
Don't Stand So Close to Me – Police
Alone – Heart
Don't Come Around Here No More – Tom Petty & the Heartbreakers
Out of Touch – Darryl Hall & John Oates
Behind the Mask – Fleetwood Mac
Dancing with Myself – Billy Idol
Too Much Time on My Hands – Styx
Keep Your Hands to Yourself – The Georgia Satellites
Get Off My Cloud – The Rolling Stones
Here I Go Again (On My Own) – Whitesnake
KISS 96.9's Hometown Heroes
Buds & Duds
Buds:
A lady from KY won a car on Let's Make a Deal this week. Michelle Raney.  She is going to donate it/sell it for charity
Total car crashes down 30% March 19 to March 20 comparison, 63% decrease in deadly crashes. Traffic stops down 55%
Lexington couple holds Facebook live wedding. Josh McIntosh and Allie Otis – 80 friends joined.
Duds
Door to door solicitor who won't go away in Franklin County
Be careful putting Senior info out there – scammers are using it
People not using the grocery story guidelines
US News ranked 3 Lexington High Schools in the Top 20 in the state
13: Paul Laurence Dunbar High School
      14: Henry Clay High School
17: Lafayette High School
National Library Week from chiff.com
Fun Facts:
Most Americans – especially Millennials – say libraries can help them find reliable, trustworthy information.
There are more public libraries than Starbucks in the U.S. — a total of 17,566 including branches.
Nearly 100% of public libraries in the U.S. provide Wi-Fi and have access to computers at no cost.
The Library of Congress, founded in 1800, is the largest library in the world, with more than 155 million items on approximately 838 miles of bookshelves.
America's first lending library was established in 1731 in Philadelphia by Benjamin Franklin, paving the way for the library systems we use in North America today.
Famous librarians throughout history have included Mao Zedong, Golda Meir, Laura Bush, Marcel Proust, Lewis Carroll, Casanova, and Jorge Luis Borges
Hot Picks of the Week
Athenian Grill
Two Testing sites are opening for people to get tested, you don't have to be symptomatic. From Lexingtonky.gov
Hot TAMaLEIGH of the Week
---
Ky Taste Buds Links from the Show
4.18.20 Where There's a Will, There's a Way
Buds and Duds
Buds:
Woodhill Community Center – Delivering meals to 200 kids on weekdays.
Ford & GE – Singed a $336 million Federal Contract to make ventilators, Toyota is making Face Shields.
Tamara's Sweet Neighbors – A Veteran, standing outside in bathrobes, waving      flags and ringing the bell!
Operation Compassion by the Office of Fayette County Sheriff – 859-252-1771. They are donating 1,000 Green light bulbs
Duds:
People on Social Media who go on Political rants trying to prove they are right.
Checking the mail without Pants!
@KyTasteBuds Twitter Poll:
Do You Think it's Time we Reopen Kentucky?
Yes 30%
No 59.4%
Undecided 10.6%
Where's the Beef?
Smithfield Foods in South Dakota closed, a critical player in our food supply chain.
Kentucky Virtual CSA Fair (April 16 – 30)
Southern Cut Meats in Lancaster
Rolling Blue Farm
Lexington Farmer's Market
Canceled Wedding? Busch Beer wants to give you Free Beer for a Year!
Sig Lusher Brewery
Country Boy Brewing
Fusion Brewing
Pandemic Pushes Lexington Couple of 35 Years to Get Married on Neighbor's Front Lawn – from Kentucky.com
Rock Climber Builds Indoor Climbing Walls After Gyms Shut Down – From Lex18.com
Criticism of Richard Dawson's Kissing on Family Feud – from Twitter
Dawson started kissing female contestants on the cheeks and hands and even the lips within the first few weeks of the show. It all started when he came across a woman who seemed quite nervous, unable to name a green vegetable.
"I said, 'I'm gonna do something that my mom would do to me whenever I had a problem of any kind. … And I kissed her on the cheek, and I said, 'That's for luck.' And she said, 'Asparagus.'
Producers tried to stop it, especially people of color and Richard said it was important to kiss all people.
He allegedly asked viewers to vote on whether or not they would like him to stop. The votes came in 14,600 to 704 in favor of kissing.
KISS 96.9's Hometown Heroes brought to you by Clark's Pump n Shop and Republic Bank.
Leigh and Tamara's Hometown Hero Nominee: Carrie Lewis
Mask Mandates: Governors Tighten Rules for Face Coverings as Part of Coronavirus Response – from FoxNews.com
@KyTasteBuds Twitter Poll:
Are You Wearing a Face Mask Now When Going to Stores? #CovidFashion
#Facemasks #TeamKentucky
Yes 45.9%
No 54.1%


Hot Picks of the Week!
CosBar in The Summit. Next Friday, April 24th at 1pm they are partnering with CosBar Summit Fritz for a Virtual Masterclass with Bobbi Brown expert Lindsey Arnold.
Zoom login when you RSVP at Lexington@Cosbar.com
Check the TasteBuds Facebook event at KyTastebuds.com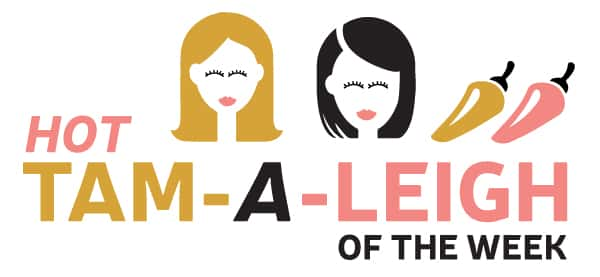 Hot TAMaLEIGH of the Week!
Nourish Lexington 
---
Ky Taste Buds Links from the Show
4.12.20 Crazy Times
7 Festive and Safe Ways to Celebrate Easter During Coronavirus from DailyCaring.com
A: Decorate the House 0 Everything from a table setting to dying Easter eggs, to hanging ornaments. Check out Pinterest.
B: Make creative Easter baskets – homemade grass with construction paper, cut up a 2-liter bottle and decorate it. Milk jug, etc.
C: Send virtual Easter cards with personalized messages. Canva is a great resource.
D: Virtual family gathering – Facetime, Zoom, WhatsApp
E: Play Easter Games – Easter Egg Hunt, Easter Bunny Bingo
F: Virtual Church
G: Virtual Easter parade – dress up and share pics
@KyTasteBuds Twitter Poll: What's your Favorite Easter Candy?
Reese's Easter Eggs 64.6%
Chocolate Bunnies 9.6%
Cadbury Mini Eggs 12%
Cadbury Crème Egg 13.7%
@KyTasteBuds Twitter Poll: Do you get your partner/spouse an Easter Present?
Yes 11.1%
No 86.7%
No, but I expect them to 2.2%
Pam's Post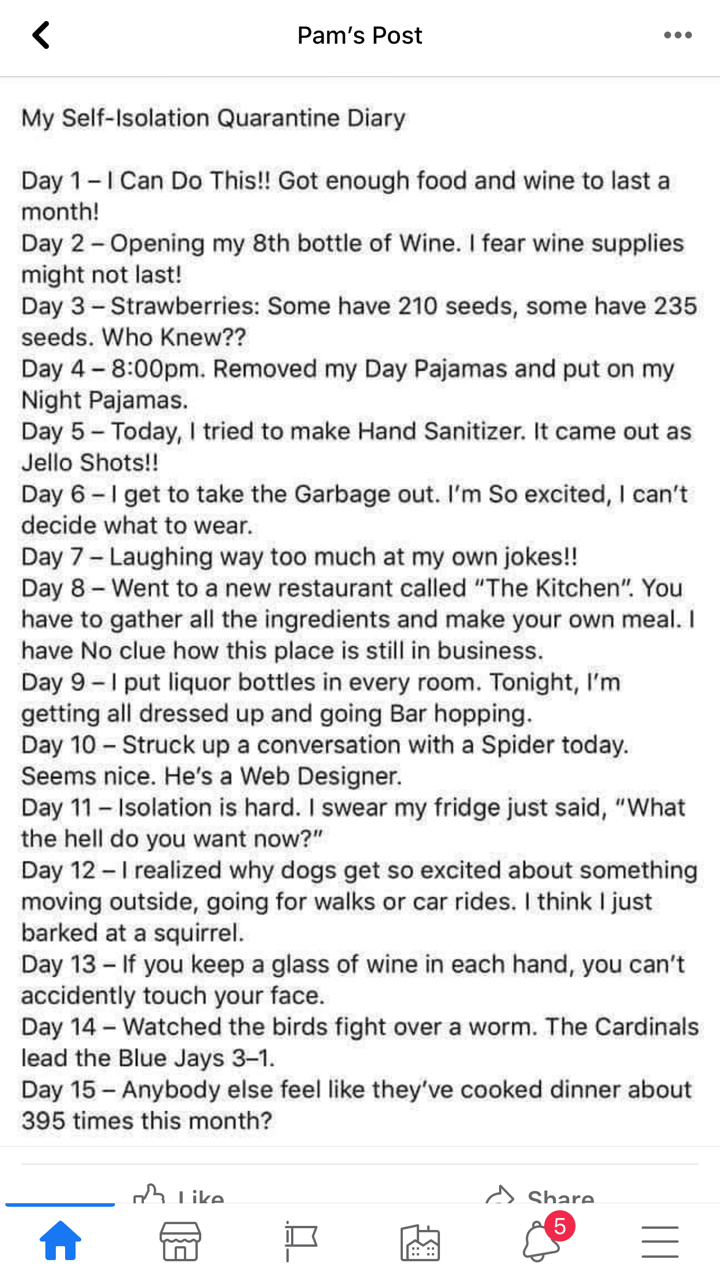 Top 5 Trending Shows on Netflix During Coronavirus
1: Live is Blind
2: Elite
3: Stranger Things
4: Tiger King
5: Better Call Saul
Hot Picks on the Week:
Bluegrass Hospitality Group
Jack Kain Ford
Hot TAMaLEIGH of the Week!
Autism Awareness Month
---
Ky Taste Buds Links from the Show
04.04.20       A New Normal
KyCovid19.ky.gov
Ky Covid-19 Hotline: 800-722-5725
A New Way of Working:
Stay at Home:
Build a Permanent Workspace
Get Comfortable Office Furniture
Set Real Work Hours and Discover Your High Productivity Periods
Don't Start Your Workday in Your PJs
Don't Work in the Living Room or in front of a TV
Take Short Breaks
Create a Rewards System
Step Outside
Use Video Chat
Avoid Family, Friends, and Pets
Check-In with Co-Workers Frequently
Buds & Duds:
Buds:
People standing on balconies or in streets and clapping for healthcare workers coming and going from work.
Local companies like Ruggles Sign Company in Harrodsburg now making sneeze guards.
Volunteers sewing face masks including Catherine Holbrook and Christine Moore (milliner) & Birdsong Quilting, Embroidery and Crafts are making them in Georgetown.
Duds:
People who throw their gloves and masks on the ground.
Scammers trying to take advantage of people with fake testing kits.
People threatening Dr. Anthony Fauci, Lead Infectious Disease Expert for President Trump.
A New Way of Eating Out:
KISS 96.9's Restaurant Open Guide
A New Way of Traveling the State:
Kentucky Tourism website with video series about horse farms and distilleries, to cooking with celebrity chefs, mixing cocktails with a twist, and even photographing everything Kentucky has to offer with a world-famous photographer.
One of the video series is called Stoked and it features Adam Glick.  He is the head chef for the hit reality TV series "Below Deck".  He travels the state and has all kinds of different experiences at Mammoth Cave, Woodford Reserve, Shaker Village and of course he cooks along the way.
Most Scenic Drives in Kentucky from MyScenicDrives.com
We have the perfect way to enjoy the beauty of our Kentucky spring without having to leave the comfort of your car.
Bear Hunt Lexington is a Facebook page that posts where Teddy Bears are posted in windows around town.
Other variations are Easter Egg hunts, Rainbow hunts and painting inspirational quotes on windows and in chalk on sidewalks.
First 5 Lexington  Their mission is to create a collaborative community to help families and children from quality prenatal care through early childhood.  They have a list of great resources under their Covid 19 page covering everything from Lexington Public Library Digital reources, to Lexington Legends activity books, to virtual tours of zoos and aquariums to Leigh's favorite, a website called Access Mars.
New Focus on Home and Garden:
Lowe's
Home Depot
Alcohol Sales are Up
LexOnTap.com have partnered with several restaurants and breweries in the area to deliver your favorite food and brews to your doorstep. They will deliver from lots of area restaurants and breweries like:
Mirror Twin Brewing
Blue Stallion Brewing
Sig Luscher Frankfort
Fusion Brewery
Rock House Brewing
Pasta Garage
Azur Restaurant
Athenian Grill
Just to name a few, check LexOnTap.com for details.
Ooh La Lemon was founded in June 2018 by us, Katie and Hailey, two 12-year olds from Louisville, Kentucky.  The journey started when we they entered into the non-profit program Lemonade Day, which teaches kids how to be entrepreneurs through running a lemonade stand.  They won the title the competition title of Lemonade Day National Entrepreneur of the Year in 2017!  So they became business partners started Ooh La Lemon in July 2018 Selling the trendiest fruit and fun products.
They have all kinds of products for your house, your animals, your friend and yourself.  And now they have created Covid Care packages which are just fun little packages with a personal note meant to brighten anyone day. So proud of our Kentucky girls.
Hot Picks:
Kerri & Rich Peterson go for walks dressed like famous characters, in full Theatrical costume! They've been out as:
Shrek & Fiona
Lion & Tin Man
Alice and the Wonderland
Pirates
Santa & an Elf
Matt Nestheide, dresses up in a new costume every day while homeschooling his kids in quarantine and was featured on the Today show.  So far, he's dressed up as a mad scientist, a gym teacher, Bob Ross impersonator, a wakeboarder, Harry Potter and more as a way to make the day's lessons a little more fun.
 He has three daughters which look like they are between the ages of 3-9, the youngest has a congenital heart defect which is all the more reason to be extra safe.
Andy Beshear's daily 5 pm Briefings has its own Facebook Page for memes.
Hot TAMaLEIGH of the Week!
Everyone who is keeping things going.
---
No Show This Week! Tamara isn't feeling well! Be back next Saturday!
---
Ky Taste Buds Links from the Show
3.21.20 #TeamKentucky
The Buds took a trip to Bowling Green
Corvette Museum
Opened in 1994
Corvettes have been assembled in Bowling Green since 1981
Corvette Raffle
Buds and Duds
6 Acts of Kindness During the Coronavirus Outbreak that will Simple Restore Your Faith in Humanity From WomansDay.com
1: A woman helped and elderly couple get groceries.
2: While closed, Disneyland is donating its excess food to Second Harvest Food Bank of Orange County
3: People on the Nextdoor app have been offering to help at-risk neighbors with errands.
4: NBA players and team owners are helping employees whose jobs have been put on hold; Karl Anthony Towns donated $100,000 to the Mayo Clinic.
5: A subscriber sent her local newspaper reporters pizzas.
6: A group of kids put on a concert for an elderly woman in quarantine.
29 Positive News Moments You May Have Missed During the Coronavirus Outbreak from elle.com
1: Clearer Waters in Venice, due to the lack of motor boats and general crowds and pollution.
2: Livestreamed Concerts
3: Quarantined Dance-Alongs. In Italy, where citizens have been on lockdown since the start of last week, impromptu mass sing and dance-alongs have been taking place via balconies.
4: Volunteer Cards
5: Over the weekend, aster a social media campaign, a co-ordinated mass applause for healthcare workers broke out in several areas across Spain, including Pamplona, Madrid and Murcia – where many are on lockdown – via their windows.
6: Free Roaming for Penguins. When the Shedd Aquarium in Chicago closed as a result of the coronavirus outbreak, staff at the center decided it was a good time to the tow of their residents – Edward and Annie the penguins – the ground.
Derby Day moved, Not Cancelled from CollegeFootballTalk.nbcsports.com
Instead of the first Saturday in May, it's now going to be on Labor Daya (9/5) & the first College Football Weekend.
The Cats are scheduled to play Eastern Michigan the same day.
Funny Posts about Coronavirus:
"In 3-4 weeks, we will know everyone's true hair color!"
"Day 2 of no sports: There is a nice woman sitting on my couch. Apparently she is my wife. She is nice."
"Doctor: I'm sorry, but your coronavirus test came back positive. Patient: That can't be right. I have over 300 rolls of toilet paper!"
"A Couple of weeks in isolation with my family. What can go wrong?"
"Hey mom, when is this coronavirus going to be over? Just shutup and eat your toilet paper."
Things Coronavirus Can't Touch:
Rainbows
Sunsets & Sunrises
The Blooming flowers and trends
The Tranquility of the Kentucky Lakes
The Beauty of our Kentucky Mountains
The crashing of the ocean waves
Blue skies
Nigh Stars
Our love and cannot take our Faith
Ace Magazine's Lexington Takeout-Delivery offerings during the COVID-19 crisis
Book Madness: First 5 Lex (from the Fayette County Schools) is raising awareness about the importance of reading.
Police Department and the Fire Department
Lexington Children's Theatre
Child Care Council of Kentucky March 22-23
Follow First 5 Lex on Facebook to follow and vote.
Ways to Help During this Time
Contribute to local social service organizations (United Way, God's Pantry, Bluegrass First Families.)
Donate Blood
Reach out to your family and friends
Tip extra
Buy gift cards for those in need
Look for ways to barter
Be nice, patient and kind.
Hand Sanitizer courtesy of #TeamKentucky
Lexington Brewing Co
The Still in Danville
Wilderness Trail Distillery in Danville
and other distillers in Kentucky are using their Alcohol to produce Hand Sanitizer for FREE!
Hot TAMaLEIGH of the Week
This week it's all those people that are still making things run while everything else seems to be shutting down.  So our medical personnel who are on the front lines of this pandemic, with dwindling supplies and increased demand, our teachers who are now having to come up with totally new teaching plans, and all of our truckers, delivery personnel, and grocery store workers who show up every day, you are our Hot Tamaleighs and we thank you for your service. 
---
Ky Taste Buds Links from the Show
03.14.20 Coronavirus Mayhem – Slow Your Roll
A History of St. Patrick's Day from History.com
Coronavirus Handouts and Posters from the CDC
Positive Things to Do if You Are Quarantined
1: Spring Cleaning
2: Declutter
3: Organize
4: Read/Puzzles
5: Netflix
Notable Threats to Civilization in the Past 20 Years
2000: Y2K
2001: Anthrax
2002: SARS Virus
2005: Bird Flu
2006: Ecoli
2008: Financial Collapse
2009: Swine Flu
2012: Mayan Calendar predicts the End of the World
2013: North Korea was going to start WWIII
2014: Ebola
2015: ISIS
2016: Zika Virus
2020: Coronavirus COVID-19
Nerdwallet.com's Top Websites for Travel Deals
1: GoSeek
2: Google
3: United Vacations
4: Priceline.com
5: Airfare Watch Dog
Silver Linings:
Crude Oil Prices have fallen
They're talking about maybe moving Tax Day past April 15th.
Interest Rates are at an all-time low.
Tips to Simplify and Enhance Your Life
Declutter
Write Thank You Notes
Donate any items you haven't used in 6 months like glassware, dishes, silverware, serving dishes or kitchen utensils.
Unsubscribe to Newsletters you don't want.
Clean Out Your Junk Drawer.
Clean out expired items in your bathroom and kitchen.
Catch up on all your shows.
Kendra Scott in the Summit March 21, 12-2 pm
Kayla Weber Nord
KyTasteBuds.com
Origin Hotel & 33 Staves in The Summit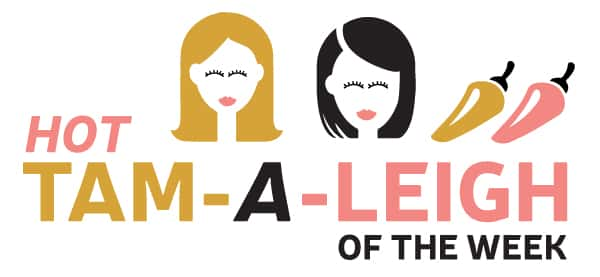 Hot TAMaLEIGH of the Week!
Kentucky Governor Andy Beshear
Lexington Mayor Linda Gorton
---
Ky Taste Buds Links from the Show
03.07.20 Spring Fever
St. Patrick's Day wiki
SEC Men's Basketball Tournament March 11 – 15 Bridgestone Arena, Nashville, TN
Interesting Facts About Spring from JustFunFacts.com
The Best Summer Annuals for Kentucky: Our Top 8 Choices from KlausingGroup.com
Dr. Seuss' Birthday
Read Across America Day
Spring Forecast Suggests Allergy Season in Louisville Could Be Severev, from WLKY.com
Neti-Pot: Can It Clear Your Nose, from MayoClinic.org
Steam Inhalerv on Amazon.com
Best Places for Spring in Kentucky from OnlyInYourState.com
Bernheim Arboretum & Research Forest, Clermont
Castle & Key Distillery, Frankfort
Ky Bourbon Trail
WTD Distillery, Danville
Pine Mountain Settlement School, Bledsoe
The Amazing Swinging Bridge, Ritner
Kentucky Native Café, Lexington
Dixie Belle Riverboat @ Shaker Village of Pleasant Hill
Buckhorn Lake State Resort Park
Lake Cumberland State Resort Park
Floating Cabins @ Green River Marina in Campbellsville
Daylight Saving Time
@KyTasteBuds Twitter Poll:  Are You a Spring Forward or a Fall Back Kind of Peep?
Spring  Forward: 68.2%
Fall Back 31.8%
Spring Fashion Trends from InStyle.com
Polka Dots
Capris
Bra with a Blazer
Big Sleeves
Optimism Month: How and Why to Celebratev from VeryWellMind.com
SEC Men's Basketball Tournament March 11 – 15 Bridgestone Arena, Nashville, TN
Boutique Tour with Myrna & Kendell (Tamara and Lee's Interns.)
Worlds Apart
James C Boutique
Shop Local Kentucky
Sugar Belle's Boutique
Pop's Resale
Apollo Pizza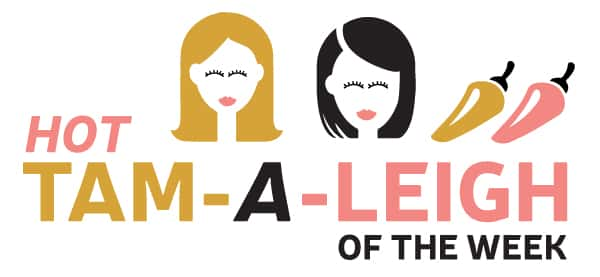 HOT TAMaLEIGH of the Week!
Ale-8-One
---
Ky Taste Buds Links from the Show
2.29.20 Leapin' for Joy!
The History of Leap Year from chiff.com
Leap Day Special Events
Man o' War Harley-Davidson Leap Day Open House
Olive Garden $5 Take Home Entrée for only $2.29
Bittersweet Martini: 2 oz of Gin, ½ oz. Sweet Vermouth, ½ oz. Grand Marnier, ¼ oz. lemon juice.
Notable Leaplings
Ann Lee founding leader of the Shakers
Motivational Speaker Tony Robbins
Rapper Ja Rule
The Campbell House from HistoricHotels.org
Rackhouse Tavern in The Campbell House
Ouita Michel nominated for the James Beard Outstanding Restauranteur Award
The Buds hit Louisville:
City Lights Prom & Formal in Louisville
Uptown Café
Express Food Services:
Door Dash
Columbia Express
Jungle Jim's International Grocery Store in Ohio
Only Two Places are Unhappier than Kentucky from BizJournals.com
6 Mental Emotional Flaming Hoops You Jump Through for your Kids from PsychCentral.com
@KyTasteBuds Twitter Question:
What Would You Jump Through Hoops for?
1: UK Men's Basketball Tickets
2: Tickets to the Final Four
3: Kentucky Bourbon
Hot Picks of the Week:
Kentucky Basketball
Crave Taco Week
Smiley Pete Publishing
Ale-8-One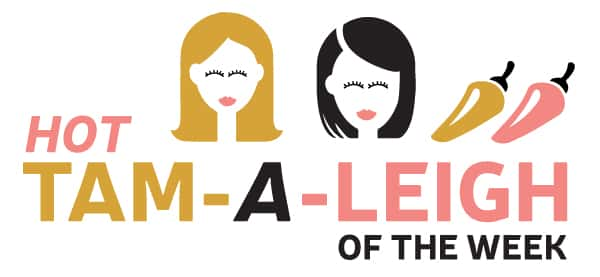 Hot TAMaLEIGH of the Week:
Brandon Caudill
---
Ky Taste Buds Links from the Show
02.22.20 Whatcha Drinking?
Drinks of Yesteryear:
Kool-Aid
Tang
Pop Rocks
Cool Whip
Instant Jell-O
Nesquik
KyTasteBuds Twitter Poll: How Do You Like Your Coffee?
Black 44.1%
With Sugar or Cream 19.1%
With Sugar AND Cream 29.4%
I like Fancy Coffees 7.4%
First African American Distiller from the LaneReport.com
Best Cocktails by State from FoodAndWine.com
Kentucky: Mint Julep also Alabama's most popular drink
Extinct Drinks
Pepsi Blue
Apple Slice7-Up Gold
Surge
Tab
Top Places in Lexington to Get a Margarita from Yelp.com
5: Papi's Mexican Restaurant & Bar on Euclid
4: Campestre in Beaumont Center
3: El Rancho Tapatio on Burt Road
2: Corto Lima Downtown
1: Agave & Rye in Fayette Mall
Mardi Gras: 5 Things You Didn't Know About Mardi Gras from SouthernLiving.com
Hurricane Cocktail from Distiller.com
Places to Eat Cajun:
Roulay Restaurant & Bar
Bourbon n' Toulouse
Broussard's Delta Kitchen Georgetown
Gumbo Ya-Ya
King Cake from Randazzokingcake.com
Throw a Dazzling Mardi Gras Party on a Budget from BargainBabe.com
Places to celebrate Mardi Gras in Lexington
Creaux Sip & Paint
The Red Mile on Fat Tuesday
Kremer's Wholesale
Sunrise Bakery
Martine's Pastries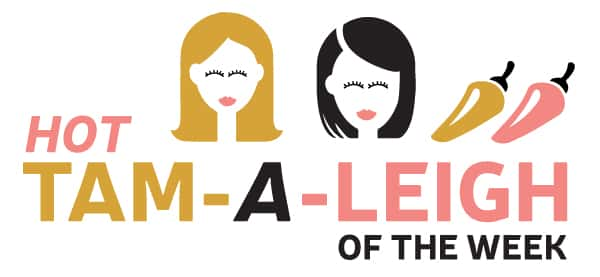 Hot TAMaLEIGH of the Week:
Belle's Cocktails
---
Ky Taste Buds Links from the Show
02.15.20              Random Acts of Kindness
Random Acts of Kindness Week from Checkiday.com
Random Acts of Kindness History from RandomActsOfKindenss.org
Ky. Taste Buds Twitter Poll:
How Kind are You? From 1-10 scale
0-2: 7.6%
3-5: 10.9%
6-8: 49.6%
9-10: 31.9%
How to Be Kinder from The PositivityBlog.com
Man with Special Needs Given New Scooter After His Was Stolen in Bullitt County from Wave3.com
Random Acts of Kindness Ideas from RandomActsofKindness.com
Send an encouraging e-mail and positive vibes.
Plant a tree, make a difference in the environment.
Reply kindly to a social media post of someone you don't do it to normally.
Start a piggy bank for a cause and start pitting your spare change in it.
Wheel out your neighbor's trash can.
Leave a positive sticky not for your friends and family.
Eat local or better yet, feed local.
Give an inspirational book to someone or recommend a podcast like Happier by Gretchen Rubin.
Kind People in Central Kentucky:
Hannah's Care Packages
Father Jim Sichko
Rob & Diane Perez Owners of Saul Good and DV8 Kitchen
What Type of Kindness do you Display?
1: There is a pay it forward type
2: Being a good listener
3: Volunteering
4: Someone who jumps in and helps solve problems
5: Those that do things for people without asking.
The 50th Friendliest States in America from BigSevenTravel.com
5: Wyoming
4: Texas
3: South Carolina
2: Tennessee
1: Minnesota
(Kentucky #19)
Who Are the Top 5 Kindest People on Earth? From atuktuk.com
5: Brazilians
4: Moroccans
3: Kiwis (New Zeland)
2: Scots
1: Thai
4 Kindest Zodiac Signs from YourTango.com
Virgo
Gemini
Leo
Pisces
National Drink Wine Day from NationalToday.com
Ky. Taste Buds Favorite Places to Drink Wine:
Cru @ The Summit
Cork and Barrel
Harkness Edwards Vineyard, Winchester
Chrisman Mill
Rising Sons, Lawrenceburg
Lover's Leap, Lawrenceburg
First Vineyard, Nicholasville (The oldest commercial winery in the US, Established in 1799.

Concerts Coming Up
Elton John, June 5th
Backstreet Boys, July 27th
Justin Beiber, August 18th
Journey, September 9
Janet Jackson @ KFC Yum! Center, August 1

Bourbon Bon Bons Melissa & Ken Robinson
---
Ky Taste Buds Links from the Show
02.08.20               Valentine's Day
The History of Valentine's Day from History.com
TwitterPoll! For the Guys, Do you Like Valentine's Day?
Yes: 15.3%
No: 45.8%
I pretend to for my lady: 17.4%
It's OK: 21.5%
Galentine's Day: Everything You Need Know about the Fake Holiday Celebrating Friendship – from USAToday.com
The Amsden in Versailles
Galentine's Day at The Amsden
Floracliff Nature Sanctuary in Lexington
Floracliff's Galentine's Day Hike
Foods to Avoid Eating on a Date and What to Order Instead from Tastymatters.com
1: Salad
2: Burger
3: Ice Cream or Chocolate Cake
4: Spicy Sauce Food
5: Soup
6: Spinach
7: Garlic & Onion
Creative Ideas for Valentine's Day:
Best Valentine's Day Gifts for 2020 from Today.com
Spanx – faux Leather
Man Crates that sell jerky or a salami bouquet – Amazon
God Intentions Necklace
Heart Shaped Waffle Maker
Long Distance Touch Bracelet
Long Sherpa Hoodie Blanket (Snuggie 2.0)
5 Real-Life Potions – Why Science Says They Work – from CafeMom.com
Essence Oil
Lure for Her
Pure Instinct
Human Euphoria
Pherone Formula W-1
 Best Love Songs: Top 100 Love Songs of All Time from TheKnot.com
12 Best Anti-Valentine's Day Movies if You're Single from Vogue.com
Gone Girl
Kill Bill
Fatal Attraction
The War of the Roses
The First Wives Club
A Streetcar Named Desire

Need Ideas for Valentine's Day? We Got You Covered – KyTasteBuds.com
KISS @ Rupp Arena
The Kentucky Castle's Valentine's Dinners (Feb 12 – 15th)
A Midsummer Night's Dream @ The Lexington Opera House (Feb 14 & 15)
Casablanca @ The Kentucky Theater (Feb 14)
KyTasteBuds Valentine's Day Chocolate Diamond Giveaway – from KISS 96.9
Lexington Comic Con (March 26-29)
L.V.Harkness Valentine's Day Sale (Feb 12 – 14)
Bluegrass Auto Repair Georgetown
---
Ky Taste Buds         Links from the Show
2.1.20             Super Bowl LIV
Super Bowl Wiki
First Game was in 1967.
The Patriots and the Steelers have won the most Super Bowls (6)
The Patriots have the most appearances (11)
"Super Bowl" was created by Lamar Hunt, Kansas City Chiefs owner in 1966 when he was quoted as talking about the Championship game between the two leagues at the time.
Super Bowl Day comes in second next to Thanksgiving Day in terms of Food consumption.
The Best Super Bowl Commercials of 2020 so Far from DigitalTrends.com
Smaht Pahk – Hyundai
Whassup Again – Budweiser/Uber
Typical American – Budweiser
The Heist – Porsche
Be the One – Microsoft
Loretta – Google
Monologue – Doritos
Where it All Began – Cheetos
Dirty Laundry – Tide
Before Alexa – Amazon
Jimmy Works it Out – Michelob Ultra
A :30 second commercial on FOX during the Super Bowl costs $5.6 million, up $400,000 from last year, according to the Hollywood Reporter
Super Bowl Halftime Show from SportingNews.com
Super Bowl Fun Facts About Super Bowl LIV from CBSSports.com
First time these teams have met in the Super Bowl
First appearance for Kansas City in 50 years.
49'ers 7th appearance.
San Francisco was in 5 Super Bowls between 1981 – 1994 and won all five of them.
If San Francisco wins they will tie the Patriots and the Steelers for the most. (6)
First Super Bowl featuring two teams with red as a primary uniform color.
How Much it Costs to Go to the Super Bowl in 2020 – It's a lot More than just your ticket – from cnbc.com
Three Former Wildcats Selected to the 2020 NFL Pro Bowl
Josh Allen – Jacksonville Jaguars
Za'Darius Smith – Green Bay Packers
Larry Warford – New Orleans Saints
Super Bowl Events in Lexington
Whiskey Bear in the Summit
Banners Sports Bar on Boston Rd
Mr. Brews Taphouse
Top Super Bowl Commercials of All Time from DigitalTrends.com
It's a Tide Ad – Tide (2018)
I'd Like to Buy the World a Coke – Coca-Cola (1971)
Up for Whatever – Budweiser (2014)
1984 – Apple (1984)
Hey Kid, Catch – Coca-Cola (1979)
Secret Society – Avocados from Mexico (2017)
Whassup – Budweiser (1999)
Crazy Legs – Levi's (2002)
Baby – E-Trade (2008)
Cindy Crawford – Pepsi (1992)
The Force – Volkswagen (2011)
Puppy Love – Budweiser (2011)
Wise Guy – Pepsi (1990)
Kentucky Players who have won the Super Bowl
Danny Trevathan – Denver Broncos 2016
Tim Masthay – Green Bay Packers 2011
Jared Lorenzen – New York Giants 2008
Marty Moore – New England Patriots 1997, 2002
Alfonzo Browning – San Francisco 49ers 1995
Marc Logan – San Francisco 49ers 1995
Joker Phillips – Washington Redskins 1998
Healthy Food Appetizers for Super Bowl
Kimberly's Game Plan (You Tube)
Sliders with no bun
Grilled Cheese made with Spaghetti Squash
Buffalo Chicken Pizza with Cauliflower Crust
Rolling Blue Farm
Saul Good
Beer Cheese Nachos
Ky Taste Buds Valentine's Day Chocolate Diamond Giveaway
---
Ky Taste Buds Links from the Show
1/25/20 80's, 90's and Today!
Sin The' Wave Pool from Reddit
Champ's Rollerdrome (formerly on Palumbo Drive)
Top 5 Video Games sold
5: Space Invaders
4: Missile Command
3: Asteroids
2: Pitfall
1: Pacman
The Greatest 80's Fashion Trends from Complex.com
The Things that Defined the Decade from Goliath.com
Timeline of the 1990s and the Last Hurrah of the 20th Century from Thoughtco.com
From timelines.ws Kentucky Timeline through History
The Rise of Social Media from OurWorldinData.org
Ky Taste Buds Valentine's Day Chocolate Diamond Giveaway
Hot TAMaLEIGH
Wiseway Supply
---
Ky Taste Buds Links from the Show
1.18.2020 January is the Worst!
CDC says Kentucky is Among the Highest in US for Flu Cases
IV Infusion Therapy from Marshall Lifestyle Medicine
Key Facts About Seasonal Flu Vaccine from the CDC
1: You should get vaccinated
2: The vaccine causes antibodies to build up about two weeks after the vaccination.
3: You should get Vaccinated before each flu season, so Early Fall, buy you can still get it later, you're just less protected.
4: It can be Life-Saving for Children.
The Four Kinds of Sick People from TheOdysseyOnline.com
1: The Zombie
2: The Survivor
3: The Complainer
4: The Barely Even Sick One
January Days
Martin Luther King, Jr. Day Monday – wiki
Winnie the Pooh Day Saturday
How to Sell Used Stuffed animals for Extra Cash – from thePennyHoarder.com
National DJ Day Monday
National Pie Day January 23rd
10 Places in Kentucky where You can get the Most Mouth Watering Pie – from OnlyInYourState.com
Upcoming Shows in the Bluegrass
Woodford Theatre
Lexington Opera House
Hot Picks of the Week
Ky Taste Buds Valentine's Day Chocolate Diamond Ring Giveaway
Fun Facts about the Harlem Globetrotters from BoysLife.org
Lexington Music Awards January 26
Hot TAMaLEIGH of the Week
Taco Tico Park Hills
---
Ky Taste Buds     Links from the Show
01.11.2020   Out with the Old, In with the New – New Things for 2020
Robot Kitties, Smart Trash Cans Get Buzz at Las Vegas' Consumer Electronics Show from St. Louis Post Dispatch
DNA Grocery Stores DNANudge from St. Louis Post Dispatch
Woven City from cnet.com
Men's Fashion Trends from Stylecaster.com
1: Cross Body Bags
2: Sheer Tops
3: Shirtless Suits
4: Vests
5: Tie-Dye
20 Things to Look Forward to in 2020 from CNN.com
Dry January Wiki
Sober Bars
New Lingo for 2020
1: ala (means Very Great)
2: dime (means it's a 10 on a scale of 1-10)
3: Pupper
4: Straight Fire (hot or trendy)
5: sip tea (mind your own business)
6: 9 (short for when a parent is watching)
7: Finsta (fake Instagram account)
8: Bop (usually means a good song or jam)
Best Dating Apps for 2020 from DigitalTrends.com
New Movies we can Look Forward to in 2020
1: James Bond – No Time to Die
2: Top Gun: Maverick
3: Wonder Woman 1984
4: Black Widow
The Power of Social Media Influencers from the LaneReport.com
Using Social Media Influencers to Grow Your Business.
1: Create a specific contract with your influencers identifying timing, deliverables, expected results, etc.
2: Use local people, bigger is not always better.
3: Build a relationship with your influencer so they can really know your product and service and love it like you do.
50 Top Food Trends for 2020v from EatThis.com
Healthier on-the-go options
Expanded Kids' menu choices
Keto Diets
CBD products
Swing Dancing with the Hepcats
Ky Taste Buds Valentine's Day Chocolate Diamond Giveaway from KISS 96.9
Diamond Rings and Pretty Things Bridal Show @ Lexington Center Saturday and Sunday
Hot TAMaLEIGH of the WEEK!
Joella's Hot Chicken
---
Ky Taste Buds Links from the Show
01/04/2020 New Year, New You! 
New Year's Resolutions Last Exactly This Long from New York Times
Best Diets Rankings for 2020 from USNews.com
3: Flexitarian Diet
2: The Dash Diet
1: Mediterranean Diet
Ky Parks Carter Caves Winter Adventure Weekend Jan 23-26
Ky Parks Jenny Wiley Park Elk Viewing Tours Jan 11 & 18
Paying Off Debt the Smart Way from Katherine M. Bennett CPA
When Should You Take Your Christmas Decorations Down?
New Year's
Tradition says 12 days after Christmas. January 5th
Declutter Your Home Calendar  from HomeStorageSolutions101.com
Game Night:
Board Games:
That's What She Said – The Party Game of Twisted Innuendos
Spontuneous – The Song Game – Sing or Shout It
What Do You Meme?
Relative Insanity Party Game About Crazy Relatives – Made & Played by Jeff Foxworthy
Cards Against Humanity
10 Ways to Have More Fun & Play More as Adults from DaringToLiveFully.com
Jigsaw Puzzles
Coloring Books for Adults
Play-Doh for Adults
Lego's
Lite Brite
Mini-Trampoline
Hot Picks of the Week:
Kentucky Dept. of Tourism 2020 Visitor Guide
Diamond Rings & Pretty Things Bridal Show Jan 11 & 12 @ Heritage Hall
Today's Woman Magazine
Hot TAMaLEIGH of the Week:
Kentucky Football Team
---
Ky Taste Buds Links from the Show
12/27/19 Happy New Year!
Ten Most Significant World Events of 2019 James Lindsay Council on Foreign Relations
10: North Korea – US Nuclear Talks Stall
9: Brexit Upends British Politics
8: US – China Trade War Continues
7: The Central American Migrant Exodus Continues
6: Tensions Flare in the Persian Gulf
5: The Amazon Burns
4: India Embraces Hindu Nationalism
3: The US Ends its Support for Syrian Kurds
2: The US House Impeaches President Donald Trump
1: Protestors Take to the Street
Kentucky's Top 2019 Reflections – US News & World Report
1: Democrat Andy Beshear wins election as Kentucky Governor
2: Governor Matt Bevin investigates Teacher Protests
3: The Kentucky Derby ends in controversy when Maximum Security is disqualified, resulting in Country House being declared the winner
4: Tie: The Bevin Administration trying to impose work requirements for some Kentuckians on Medicaid.
Coal Miners formerly employed by Blackjewel in Harlan County protest after going unpaid for weeks of work.
5: A Catholic School in northern Kentucky becomes embroiled in a controversy stemming form a high-profile encounter involving white teens, Native American marchers and a black religious sect outside the Lincoln Memorial.
6: Lt. Governor Jenean Hampton files a lawsuit challenging the firing of her top tow aides by Gov. Matt Bevin's office.
7: Kentucky lawmakers meeting in a special session vote to pass a pension bill aimed at helping regional universities and community social services agencies.
8: Republicans sweep down-ballot races in the Kentucky elections.
9: the Tennessee Valley Authority votes to close a coal-fired power plant in Western Kentucky.
Ky Taste Buds 2019 Highlights
Battle Axes in Lexington
Meeting Steve Zahn at the Railbird Festival announcement.
Meeting Jason Smith, Food Network star at A Taste of the Bluegrass
Mustard Seed
Trip to Cadiz
Becoming DJ's
How to Celebrate New Year's Eve
Dick Clark's Rockin' New Year's Eve TV spectacular
Light Up The Night – New Year's Eve party at 21c Museum – Hotel
Radio 80 @ Tipsy Cow in Lexington
5th annual New Year's Eve Midnight Masquerade Ball
Black & White New Year's Eve Bash at Grand Reserve
Eventbrite.com
5 Good Luck Foods on every Southern New Year's Table from WideOpenEats.com
1: Cornbread – Represents gold
2: Collard Greens  – must be rendered in pork fat; color of money
3: Black-Eyed Peas – make 265; more you eat, the more luck you will have
4: Hoppin' John – low-country dish of rice, spicy black-eyed peas, ham hock
5: Hog Jowl – this is the cheek; pig is a symbol of forward moving, so the more you eat, the more prosperous you will be.
Top 5 Resolutions from inc.com
5: Learn a new hobby
4: Save more and spend less
3: Lose weight
2: Exercise more
1: Diet or eat healthier
Happier blog from Gretchen Rubin
20 Things You Want to do Over the Next Year
12 Standout Trends that Ruled the Spring 2020 Runways from Harper's Bazaar
1: The Disco Collar –  think Saturday Night Fever
2: Crochet – Not your Grandmother's crochet; kind of a bohemian feel
3: Hot Pants – and by pants, I mean Short Shorts
4: Highlighter Reel – Neon
5: Bermuda shorts are making a comeback
6: Bra tops
Christmas Tree Recycling Kentucky Dept of Fish and Wildlife
Diamond Rings and Pretty Things Bridal Show
Fan the Flame Event @ Immanuel Baptist Church 1/31
Hot TAMaLEIGH of the Week:
Katherine Bennett
---
Ky Taste Buds Links from the Show
12/21/19 Making Christmas Easier
Last-Minute Gift Ideas:
Boardgames!
Fragrances and toiletries
Celebrity cookbooks and autobiographies
Slippers
Christmas Sweaters
Fitness DVD's
Selfie Sticks
Last-Minute Shopping Tips:
Instead of buying a gift, consider making something creative
Make a shopping list and pay with cash.
Keep track of your spending.
Tune into the Brunch with the Buds Podcast!
Christmas Hacks
5-in-one Package opener (Amazon.com)
If you find your wrapping paper for a box is just a little bit small, Turn the box so it's sitting at an angle on the paper and then wrap it.
Always have an XL Trash Bag handy when opening gifts.
Keep a few extra gift cards or gender-neutral gifts on hand, already wrapped for the occasion.
Ky Taste Buds Holiday Hot List
Lucky to Live in Kentucky book (Amazon.com)
Reggie Warford – Fight for His Life Documentary
Woodford Theater
Forgotten Foods at Christmas
Figgy Pudding
Oyster Stew
Mince Meat Pie
Hot TAMaLEIGH of the Week!
Operation: Secret Santa on Facebook
---
Ky Taste Buds Links from the Show
12/14/19      All in the Family
Top 25 Best TV Sitcom Families
Top 10 Families:
10- The Keatons from Family Ties
9- The Clampetts of Beverly Hillbillies
8- The Barones of Everybody Loves Raymond
7- The Bluths of Arrested Development
6- The Bunkers of All in the Family
5- The Connors of Roseanne
4- The Cleavers of Leave it to Beaver
3- The Simpsons
2- The Bundys of Married with Children
1- The Bradys of The Brady Bunch
Best Places to Raise a Family in Kentucky
10- Mount Washington
9- Shepherdsville
8- Madisonville
7- Somerset
6- Independence
5- Shelbyville
4- Bardstown
3- Elizabethtown
2- Lawrenceburg
1- Danville
Family Christmas Games from CountryLiving.com
Christmas Lights Scavenger Hunt from Gameonfamily.com
Havana Rhumba in Louisville
Mark's Feed Store in Louisville
Holiday Hot List
It's A Kentucky Thing Part 2 by Michael Crisp
Open Window Scents Kentucky Sunrise Soap
Bourbon Barrel Guitars
Hot TAMaLEIGH of the Week!
UK Children's Hospital
---
Ky Taste Buds Links from the Show
12/07/19 – The True Meaning of Christmas
Faith Hacker Senior Development Officer for Make a Wish (Ky-Oh-In)
Make a Wish Weekend of Wishes
Madara Chaffins' of Hindman's Raspberry Brie Tarts
2 pkg. Phyllo Cups
8 oz. Brie cheese cubed
¼ cup seedless raspberry jam
1 pkg. Chopped Walnuts
Put the Brie in the cups, bake for 5 min. Top with a dollop of jam and sprinkle of Walnuts.
Ky Taste Buds Holiday Hot List
Office Party Etiquette from TheSpruce.com
Hallmark Channel Holiday Movies
Top 10 Best Animated Christmas TV Specials of All-Time from Mandatory.com
Dicken's "A Christmas Carol" at Waveland
Kentucky Ballet Theater's presentation of The Nutcracker at the Opera House
Celebration of Song with the UK Opera Theater at The Square
Christmas Lights at Mustard Seed Inn in Millersburg
Hot Picks of the Week!
Trackside Restaurant in Paris
Ky Taste Buds Holiday Hot List
Lynn Bowden & The Kentucky Wildcats Football team
Hot TAMaLEIGH of the Week!
Kristin Grimaldi
---
Ky Taste Buds  Links from the Show
11/30/19 It's Christmas Time!
Black Friday Horror Stories from People Magazine
A Few of the Buds Favorite Small Businesses
Sweet Mash Lawrenceburg
Carl Meyers Lexington
L V Harkness Lexington
Violet's Gifts Lexington
Where to Get the Best Deals on Cyber Monday
1: Amazon
2: Best Buy
3: Walmart
4: Target
5: Macy's
6: Wayfair
6 Tips on how to be Polite from RealSimple.com
1: You're there to Shop! Put your Cell Phone away, especially when dealing with salespeople.
2: Follow the flow of the line and don't cut.
3: Throw your trash away
4: Always return your clothes from the changing rooms.
5: Have your coupons out by the time you reach the register.
6: Treat the salesperson like a person, not your servant.
Top Gifts of 2019 from USA Today
Top Five Christmas Songs of 2019
Kentucky Made Candies to Try!
Bourbon & Bon Bon Selections:
Old Kentucky Chocolates
Art Eatbles Louisville
Top 10 Christmas Movies of All-Time from Forbes
10: A Christmas Carol
9: Miracle on 34th Street
8: Gremlins
7: Elf
6: The Bishop's Wife
5: The Christmas Story
4: 1941
3: The Nightmare Before Christmas
2: Brazil
1: Die Hard
KISS 96.9's Ky Taste Buds Holiday Hot List Giveaway
Kentucky Taste Buds Holiday Hot List
Bat BnB
Cruise Custom Flags
Leather Sunglass Strap @ Clayton & Crume
Local Events:
Good Giving Challenge 12/3 through 12/9
My Autism Tribe
Hot TAMaLEIGH of the Week!
Bob and Sheri
---
Ky Taste Buds Links from the Show
11/23/19 A Kentucky Treasure
Home for the Holidays Dec 7th
Hot Picks of the Week!
@KyTechnado
Ky Taste Buds Holiday Hotlist
Today's Women Now Magazine
Acadia Serving Tray from AmyCateCollection
HOT TAMaLEIGH of the Week
Palmer's @ Lexington Green
---
Ky Taste Buds Links from the Show
11/16/19 Mind Over Matter
The Norwegian Secret to Enjoying a Long Winter
Lexington's Special Olympics Polar Plunge
Sheryl Woolverton, Health & Life Coach
Farmer's Almanac Extended Forecast
Kentucky Utilities
5 Ways to Reduce You Energy Bills by up to 50%
1: Weather Stripping around doors and windows.
2: If you have Gas Heat, you will not notice the difference between hiving it set at 68 versus  70, but your bill will reflect a huge savings.
3: Invest in a new Thermostat
4: Lave your Basement door open to the upstairs… Hot air rises!
5: Lower temperature on your water heater from very hot to hot or even a notch below.
How to Remove Snow & Ice from Your Car (For Gen Zer's.)
1: Turn on your Car
2: Turn on the Heat to the Warmest Setting
3: Select Defrost
4: Turn on blower full blast
5: Lightly chip at ice until it comes off
Best Foods to Eat to Stay Well this Winter from BT.com
People Magazine's Sexiest Man Alive John Legend
Hot Picks of the Week:
Ky Blood Center Big Blue Crush
Ky Taste Buds Holiday Hotlist
Drunkwood KY
Unique Horse Farm Tours
Kayla Weber Art
KISS 96.9 Holiday Kickoff Party
Hot TAMaLEIGH of the WEEK!
Windy Corner Market
---
Ky Taste Buds Links from the Show
11.09.19  Thankfulness
What do Kentuckians want for Thanksgiving? From centurylinkquote.com
How to make Pumpkin Pie or Pecan Pie
How to cook a Turkey
Thanksgiving games
Macy's Parade
Football
Great Places to Eat for Thanksgiving:
Ky State Parks
Churchill Downs
Cru Food & Wine Bar in The Summit
JW's Steakhouse @ Griffin Gate Marriott
Lockbox @ 21c Museum Hotel
Where to get help putting Thanksgiving Dinner together
La Bonne Vie – Chef Ruthie
Missy's Pies
Critchfield Meats
Sunrise Bakery
11 Unproductive Habits You Want to Quit
List of Discounts and Giveaways Offered for the Holiday
Bluegrass Hospitality Group
Bluegrass Tool & Industrial Veteran's Day Lunch
Woodford Reserve Veteran's Day Tour and Tasting
Holiday Travel Tips from Kerri Peterson @ Going Places Travel in Georgetown
Book airfare early to save the most money
Travel on the actual Holiday
If possible, only take a carry-on
Book a trip to the Caribbean, Mexico or Disney
25 Awesome Things We Take for Granted Most Days from TinyBuddha.com
Upcoming Events
Kentucky Book Fair
Holly Day Market
Hot Pick of the Week
Chrisman Mill Winery's Fuego Grill
Mellow Mushroom
Hot TAMaLEIGH
Tyrese Maxey UK Basketball
---
Ky Taste Buds Links from the Show
11/02/19      Politics
Who's running in Kentucky this year? From Ballotpedia.org
Kentucky100.com article "Don't Squawk if you Don't Vote
Iron Jawed Angels movie
President Trump at Rupp Arena Monday to support Governor Matt Bevin
Top 10 Weirdest Political Parties from TopTenz.net
KyTasteBuds.com's Podcast with The Hatfields & The McCoys
How to Cope with Politics Stress
The Lane Report's 10 Healthiest Places to Live in Kentucky
KyTasteBuds.com's Blog "Shine, Burn and Fight Your Way Through the Holidays"
The Best Political Drama TV Shows from Ranker.com
Hot Picks of the Week!
Fire & Bourbon 6-Course Dinner @ The Kentucky Derby Museum November 12th.
LV Harkness Holiday Open House November 5-7
Town Branch Park gets a $1 Million Donation from UK Coach Matthew Mitchell Ace Weekly
Hot TAMaLEIGH of the WEEK!
Lesley Wake Webster
---
Ky Taste Buds Links from the Show
10/26/19 Halloween!
10 Things You Didn't Know About Halloween from Halloween New England
10 Most Popular Halloween Costume Ideas of The Year, According to Google (Money.com)
Top 2019 Trending Halloween Costumes trending right now.
The clown from It – I better not see that at my door.
The never out of style – witch
Spiderman – I like that guy at the UK games who always wears the blue UK spiderman costume.
The dinosaur
The characters from the Descendants. Never seen it.
A clown again, but this time the nice kind. The circus clown.
Fortnite characters.
   The 80's.  We did that just recently.  Feels like yesterday.
What to Do With All the Leftover Candy? (KyTasteBuds.com)
Lexington's New Electric Scooters
Bacon Jam Festival in Louisville, November 2 (Use Promo Code KYTASTEBUDS for $5 off Tickets!
Vendors: Celtic Pig
Guy Fieri's Smokehouse
Cookie Dough Bliss
Hot TAMaLEIGHs of the Week
Ky Technado
Bourbon BonBons
---
Ky Taste Buds Links from the Show
The Real McCoy/Scam Watch 2019 10/19/19
Federal Trade Commission Scam Alerts
Common Scams & Frauds – USAGov
Top Online Scams You Need to Avoid Today
10 Steps to Take if You Suspect You're a Victim of Identity Theft
Top Scams of 2019
Romance Ruses or Sextortion
Tech Support Scams
Fake Website Scams
Fake Family Emergency Scams
Avoid Job Scams – BBB
Food
Dudley's Chef Mark Richardson
Hot Pick of the Week
Leaf-Peeping at Natural Bridge State Park
UK Children's Hospital
Hot TAMaLEIGH of the Week
Lynn Bowden – Kentucky Wildcat Wide Receiver and Quarterback on occasion
---
Ky Taste Buds Links from the Show
Get Your Spooky On! 10/12/19
Fantasy Violence Scary Silence of the Lambs
Realistic Violence Scary Michael Myers
Spooky Scary Cape Fear
Mess With Your Mind Scary Eyes Wide Shut
Haunts.com
Grim Trails, Jeffersontown, KY 
Devine's Corn Maze, Harrodsburg
Skeleton's Lair, Bowling Green
Scariest Movies of All Time
Poltergeist
Friday the 13th
Alien
9. The Birds
8. Nightmare on Elm Street
7. The Cabin in the Woods
6. Evil Dead
5. Poltergeist
4. Halloween
3. The Shining
2. The Exorcist
1. It
Events
Shamrock's in Patchen Village Lip Sync Battle
Thriller Parade
Food:
The Brownie Bae
Hot TAM a LEIGH
Women in Business Expo & Conference
---
Ky Taste Buds Links from the Show
10/5/19 It's Talk-tober!
Carl Meyers Upscale Women's Boutique
Bobbi Brown counter @ Dillard's
2019 Men's Fall Fashion Trends
5 Beard Trends for Men in 2019
Wilderness Trail Distillery Chili Cookoff
Fun Festivals in Ky in October
Eckert's Orchard in Versailles The Pumpkin Jamboree
Buffalo Daze in Stamping Ground
Country Harvest Trail Days in Paris
Oktoberfest in Harrodsburg
Artoberfest on Pike in Cynthiana
Autumnfest at Bi-Water Farm in Georgetown
Mt. Sterling Court Days
Vintage Market Days in Lexington
Halloween Festival and Thriller Parade in Lexington
Tips for Picking out the Best Pumpkin
Pick it up and tap it: It should feel sturdy. When you tap it, you should hear a hollow sound.
Check the coloring: Choose one that has consistent coloring throughout.
Look for bad spots: Try to choose a pumpkin without any scratches, bruises, or dark spots.
Apply pressure: Flip the pumpkin upside down and apply pressure with your thumbs. If it's not completely sturdy, the pumpkin isn't fresh and will rot quickly.
Set it down: Make sure it sits flat! (Unless you want your jack-o'-lantern to sit a little crooked.)
Carry it from the bottom: Don't carry it by the stem — instead, cradle it from the bottom or tote it home in a bag.
Hot TAMaLEIGH
Women in Business Expo
---
Ky Taste Buds Links from the Show
09/28/19 "Fall"ing for Lexington
Lexington voted 29th Best City to Live In (USNews.com)
Silly Laws You Can't Carry an Ice Cream Cone in your Back Pocket in Lexington!
Tex Sutton Equine Air Transportation
How Lexington Are YOU?
1: Have you caught a Summer Movie at the Kentucky Theatre?
2: Have you enjoyed food, drinks and fun at the Distillery District?
3: Have you ever yelled or screamed at a UK Game in Rupp Arena?
4: Did you graduate from a Lexington school?
5: Rode the Ferris Wheel at the Bluegrass Fair?
6: Ate at Saratoga Restaurant?
7: Attended any of Lexington's Cultural Festivals downtown?
8: Have you ever see art at the Woodland Arts Festival
9: Rooted the Cats to victory at Kroger Field?
10: Heard Tee Dee Young and his band at Tee Dee's Lounge on a Monday night?
11: Caught Candy or Beads at a Parade on Main Street?
12: Have you ever attended the Land Rover Kentucky 3-Day Event?
13: Have you ever taken your Dog to a Dog Park in Lexington?
14: Watched Fireworks at Stoll Field (Old Ky Stadium, before 1972.)
15: Have you ever placed a Bet at Keeneland?
16: Have you ever eaten Chicken from the Sav-A-Lot on Southland Drive? (formerly Slone's)
17: Have you ever shopped at Purcell's Department Store?
18: Have you ever taken in Picnic with the Pops?
19: Have you ever toured Lexington's beautiful Horse Farms?
20: Have you ever ran or walked a mile at the Arboretum?
21: Have you ever kicked off the weekend early at Thursday Night Live?
22: Have you ever seen a show at the Lexington Opera House?
23: Have you ever told everyone you know who lives out of town how great Lexington is?
0-5 You are missing out
6-12 You are just getting to know Lexington
13-19 You have a lot of Blue & White in your Wardrobe
20+ You are a True Lexington Thoroughbred!
10 Things to do in Lexington, KY this Fall (Travel Channel)
                International Museum of the Horse
Ashland, the Henry Clay Estate
Lexington Farmer's Market Saturday
Hot Picks of the Week:
Lyles BBQ
Sig Luscher Brewery
The Tipsy Cow
Chocolate Holler
Lincoln Days in Hodgenville
Hot TAMaLEIGH
Jim Freeman of Jefferson County Public Schools, who carried a child with spina bifida so she could attend a field trip.
---
Links from the Show 9/21/19
Dancing in September
September is the Most Fascinating Birth Month (Reader's Digest)
Birth Flowers and Their Meanings
Famous People Born in September
NFL
The View
The Young & The Restless
Live with Kelly and Ryan
Live PD
The Real Housewives of Dallas
The Voice
Survivor
Kelly Clarkson Show
American Horror Story
Emergence
This is Us
Grey's Anatomy
The Emmys
National Bourbon Heritage Month
Old Weller Antique Original 107 Brand Straight Wheated Bourbon
Henry McKenna Single Barrel Bourbon
George T. Stagg Straight Bourbon
Weller 12-Year Old Single Barrel Kentucky Straight Bourbon
Blanton's Original Single Barrel Kentucky Straight Bourbon
Buffalo Trace Distillery
Heaven Hill Distillery
Barton 1792 Distillery
Brown-Forman Distillery
Jim Beam Distillery
Maker's Mark Distillery
Michter's Distillery
Bourbon Trivia from the Courier-Journal
HOT PICKS OF THE WEEK!
Jeff Ruby's Steakhouse
Woodford Reserve Room at Kroger Field
Carson's Food & Drink
---
Links from the Show 9/14/19
Celebrating Eastern Kentucky
Paintsville, KY (Crystal Gayle birthplace)
Flatwoods, KY (Billy Ray Cyrus birthplace)
Ashland, KY (The Judds home)
Cordell, KY (Ricky Skaggs birthplace)
Pikeville, KY (Dwight Yoakam, Patti Loveless birthplace)
Hindman, KY (Dulcimer capital of the world)
Knott County Gingerbread Festival
Buds Picks for the Week:
Fried Bologna & Pimento Cheese Sandwich
Conado's Tacos Cincinnati (Strawberry Margarita)
Homemade Gingerbread Delight
Sutton's on Richmond Road (Lasagna)
Shakespeare and Co. (Chicken on a Stick and Sweet Potato)
Hot Buds of the Week:
Kid's Cancer Alliance Hannah Hardesty
Appalachian Artisan Center Chris Boyd
Ky BBQ Festival Ginny & Geena
Hot TamaLeigh:
Renaissance Hotel in Cincinnati
---
Links from the Show 09/07/19
It's Fall Y'all – Almost
Southern Living's Top 3 Places to Visit this Fall
It's Festival Season!
Gingerbread Festival in Hindman
Ky State BBQ Festival in Danville
Poppy Mountain Bluegrass Festival in Morehead
Kentucky Bourbon Festival in Bardstown
Country Pumpkins Fall Festival in Dry Ridge
A Maze-ing Farms, Mayfield (Corn Maze)
Marie Clare's Top Fashion Trends for Fall
Hot TamalLeigh
KK Auto Detailng
---
Links from the Show 8/31/19
Labor Day
Grand Rivers Arts & Craft Festival
Cincinnati Riverfest West Fireworks
Hot Tamaleigh Melissa Harper of Williams-Sonoma at The Summit @ Fritz Farm
---
Links from the Show 8/23/19
How Kentucky Are You?
(Provided by Kentucky for Kentucky.)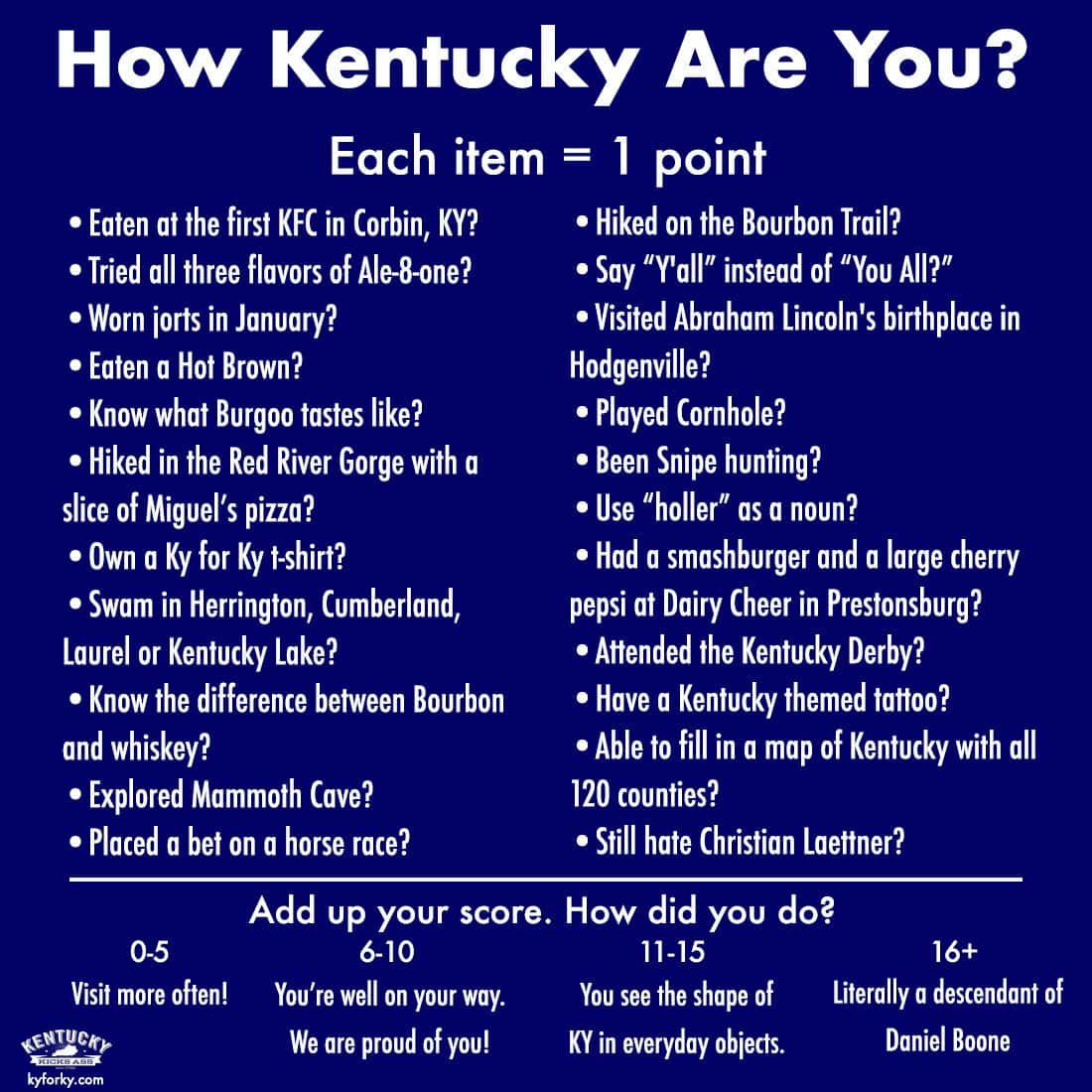 ---
Links from the Show 8/17/19
Bardstown: Bourbon Capital of the World
Bernheim Arboretum & Research Forest
Bardstown Civil War Museum & Women's Civil War Museum
Hot Tamaleigh: My Old Kentucky Home's Richard Blanton
---
Links from the Show 8/10/19
Lake Life
Buds Twitter Poll #1
Approximately, how many miles of streams and waterways are in Kentucky?
32,000 5%
58,000 17%
90,000 32%
107,000 46%
Shocking the fish at Lake Barkley Video
Buds Twitter Poll #2
What is your favorite thing to do at the lake?
Fishing 32%
Boating/Kayaking/Canoeing 23%
Jet Ski/Ski 10%
Swim/Float 35%
Top 5 Lakes to Pontoon at in Kentucky 
Kentucky State Fish (Spotted Bass)
Fabulous After 40 website
Their view on What to Wear at the Lake
Hot Tamaleigh: The Corner Coffeehouse in Hopkinsville
---
Links from the Show 8/3/19
Fears
Rappelling the Hidden River Cave
Rafting the Big Sandy River @ Russell Fork
ExplorePsychology.com's List of Phobias
HelloGiggles.com's Tips for Overcoming Gamophobia
---
Past Show Link Archive: