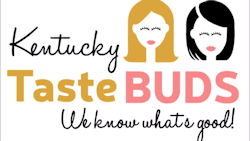 Brunch with the Buds Podcast Archive
Get the dish on everything Kentucky every Saturday Morning from 10 am to 2 pm on KISS 96.9!
Leigh & Tam will tell you about their week and what's up this weekend!
She's the Class, I'm the Sass.  We are the Kentucky Taste Buds!
---
Links from the Show 9/14/19
Celebrating Eastern Kentucky
Paintsville, KY (Crystal Gayle birthplace)
Flatwoods, KY (Billy Ray Cyrus birthplace)
Ashland, KY (The Judds home)
Cordell, KY (Ricky Skaggs birthplace)
Pikeville, KY (Dwight Yoakam, Patti Loveless birthplace)
Hindman, KY (Dulcimer capital of the world)
Knott County Gingerbread Festival
Buds Picks for the Week:
Fried Bologna & Pimento Cheese Sandwich
Conado's Tacos Cincinnati (Strawberry Margarita)
Homemade Gingerbread Delight
Sutton's on Richmond Road (Lasagna)
Shakespeare and Co. (Chicken on a Stick and Sweet Potato)
Hot Buds of the Week:
Kid's Cancer Alliance Hannah Hardesty
Appalachian Artisan Center Chris Boyd
Ky BBQ Festival Ginny & Geena
Hot TamaLeigh:
Renaissance Hotel in Cincinnati
---
Links from the Show 09/07/19
It's Fall Y'all – Almost
Southern Living's Top 3 Places to Visit this Fall
It's Festival Season!
Gingerbread Festival in Hindman
Ky State BBQ Festival in Danville
Poppy Mountain Bluegrass Festival in Morehead
Kentucky Bourbon Festival in Bardstown
Country Pumpkins Fall Festival in Dry Ridge
A Maze-ing Farms, Mayfield (Corn Maze)
Marie Clare's Top Fashion Trends for Fall
Hot TamalLeigh
KK Auto Detailng
---
Links from the Show 8/31/19
Labor Day
Grand Rivers Arts & Craft Festival
Cincinnati Riverfest West Fireworks
Hot Tamaleigh Melissa Harper of Williams-Sonoma at The Summit @ Fritz Farm
---
Links from the Show 8/23/19
How Kentucky Are You?
(Provided by Kentucky for Kentucky.)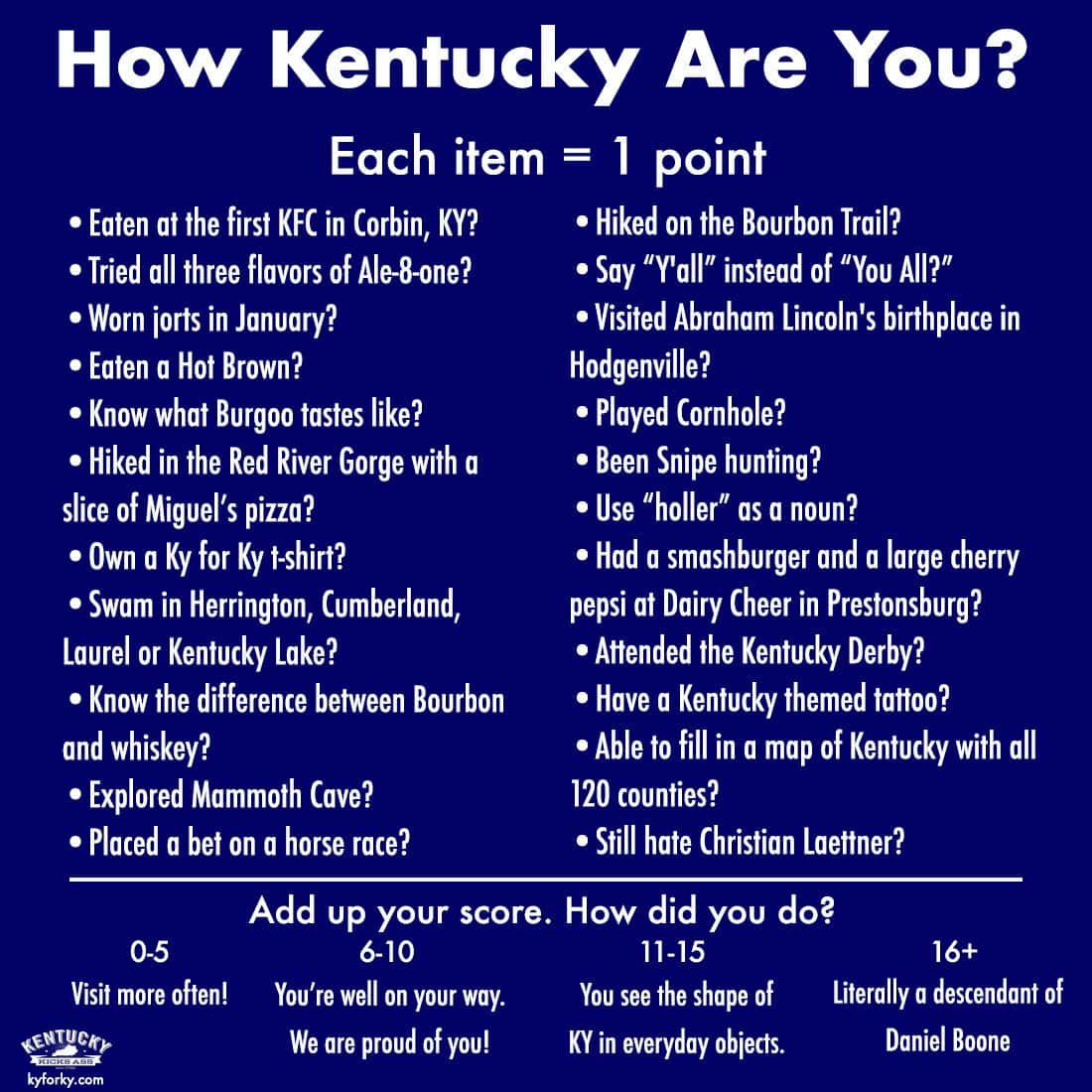 ---
Links from the Show 8/17/19
Bardstown: Bourbon Capital of the World
Bernheim Arboretum & Research Forest
Bardstown Civil War Museum & Women's Civil War Museum
Hot Tamaleigh: My Old Kentucky Home's Richard Blanton
---
Links from the Show 8/10/19
Lake Life
Buds Twitter Poll #1
Approximately, how many miles of streams and waterways are in Kentucky?
32,000 5%
58,000 17%
90,000 32%
107,000 46%
Shocking the fish at Lake Barkley Video
Buds Twitter Poll #2
What is your favorite thing to do at the lake?
Fishing 32%
Boating/Kayaking/Canoeing 23%
Jet Ski/Ski 10%
Swim/Float 35%
Top 5 Lakes to Pontoon at in Kentucky 
Kentucky State Fish (Spotted Bass)
Fabulous After 40 website
Their view on What to Wear at the Lake
Hot Tamaleigh: The Corner Coffeehouse in Hopkinsville
---
Links from the Show 8/3/19
Fears
Rappelling the Hidden River Cave
Rafting the Big Sandy River @ Russell Fork
ExplorePsychology.com's List of Phobias
HelloGiggles.com's Tips for Overcoming Gamophobia
---
Links from the Show 7/27/19
Manners
Susan sits in for Leigh, who is on Special Assignment this week!
Which cities have the best maners, accoring to Etiquette Expert Thomas Farley (Esquire Magazine)
Good Manners Quizzes!
Quizony
Manners Mentor
Magiquiz.com
Historical Etiquette
Wiki
History of Some of the Most Common Etiquette Rules
Basic Manners You Were Probably Raised With (or maybe Not.)
---
Links from the Show 7/13/19
Louisville
---
Links from the Show 7/6/19
Burger Week
Parlay Social (Peaches & CBD Cream Burger)
Crank & Boom (Midnight Munchies Burger)
Columbia Steak House (WTF – What the Flavor Burger)
Burger Shake on New Circle Road
---
Links from the Show 6/28/19
My Old Kentucky Home
My Old Kentucky Home Song Wiki
10 Facts You Didn't Know About My Old Kentucky Home
Fireworks Rules & Safety in Fayette County
Lexington's 4th of July Events
---
Links from the Show 6/22/19
Summer Amusements
Dyrevavsbakken – The World's Oldest Amusement Park Wiki
Kentucky Splash Waterpark & Campground
Kingda Ka @ Six Flags New Jersey – The Tallest Coaster in the World and Fastest in North America
Water Lantern Festival @ Jacobson Park
---
Links from the Show 6/14/19
Father's Day & Fathers
The Right Choice Mobile Detailing Car Wash
Lexington Opera House (Isaac Humphries Concert)
Ronald McDonald House Charities of the Bluegrass
Vintage Baseball Game @ Shaker Village
---
Links from the Show 6/8/19
The Simple Life
Shaker Village of Pleasant Hill
---
Links from the Show 6/1/19
Kentucky Does What?!?!?!
Kentucky.com Article on Made in Kentucky
Omega National Products in Louisville (Disco Ball Makers)
Tiffany & Co. Lexington (Classic 6-pronged Engagement Ring)
Pop-Tarts are made in Kentucky
Playing Cards made in Erlanger
Bowling Balls made in Hopkinsville
Rolling Blue Farm (Saltwater Shrimp)
Nestle Prepared Foods, Mount Sterling (Hot Pockets)
Dixie Cups Bowling Green & Lexington
Duro Bag (Bags for Fast Food Restaurants)
---
Links from the Show 5/25/19
Memorial Day Weekend – Vacations!

Going Places Travel, Georgetown
Elevated Platform Tent – Paris, KY
Treetop Roundhouse, Parker's Lake, KY
Jailer's Inn B&B, Bardstown, KY
Memorial Day Facts from the History Channel
---
Links from the Show 5/18/19
A Few of Our Favorite Things
Chateau Bourbon Bed & Breakfast
Rick's White Light Diner, Frankfort
Lake Cumberland State Resort Park
---
Links from the Show (5/11/19)
Lexington Healing Arts Academy
---
Links from the Show (5.4.19)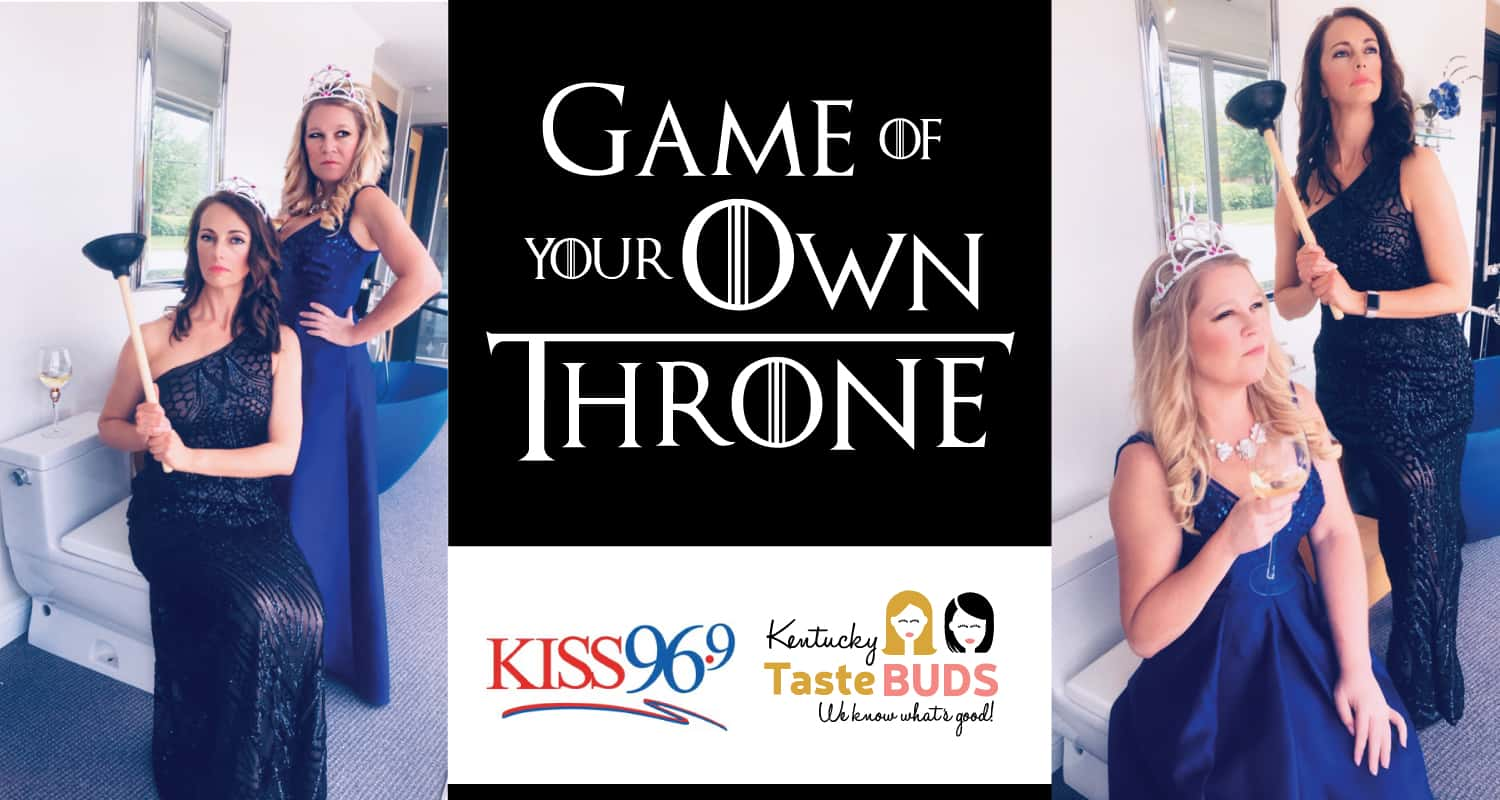 ---
Links from the Show: (4.27.19)
Here's what they talked about on this week's show! It was Kentucky Derby Themed!
The Mansion at Churchill Downs (Millionaire's Row)
Land Rover Kentucky 3-Day Event
EventCrazy.com's Kentucky Derby Festival info
Keeneland's World's Largest Derby Party
Derby Day Breakfast Feast @ Waveland
Please follow us on Facebook, Twitter, and Instagram.  You can also subscribe to our latest Newsletter at www.kytastebuds.com!  You'll find the link in the header!